Eggless Date & Walnut Oatmeal Cake Recipe
Give this lip smacking Date Walnut Cake a try. It is one thing you will keep making, as your kids will simply love it for a surprise snack after school. It's packed with nutrition, taste and made healthy with Nutralite Classic which is enriched in Omega 3 as well as vitamins A,D & E as well.
In association with Nutralite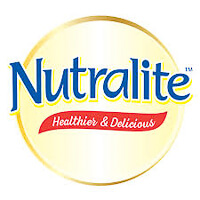 Archana Doshi
On

Wednesday, 02 September 2009 12:14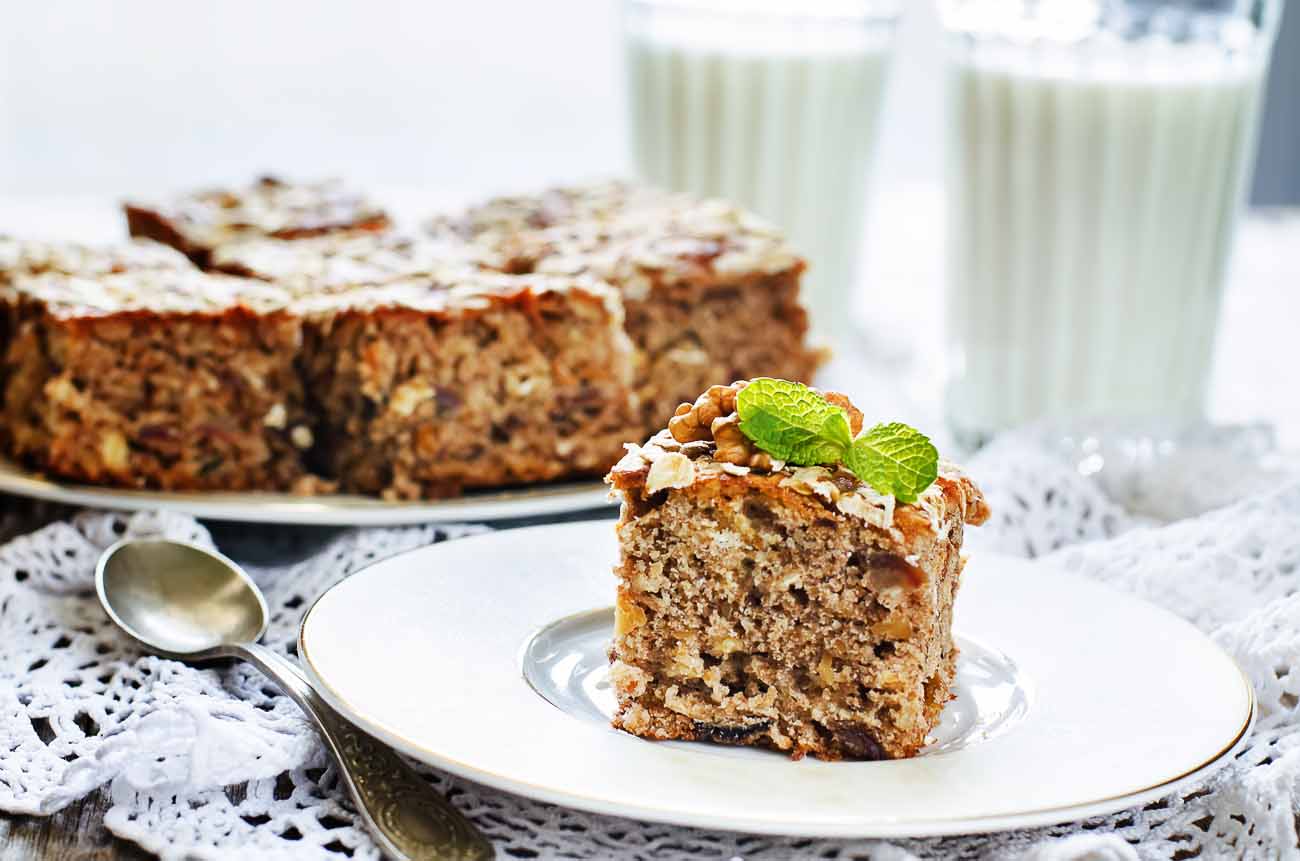 The Date Walnut and Oatmeal cake recipe is super simple to make when you have all the ingredients handy. The oatmeal cake is wholesome and with the addition of the dates and walnuts pumps up the nutrition level of this cake. You can serve this cake for breakfast, as a tea time snack or pack it as a healthy snack box for kids. Do give this a try and you will love it too.
Did you know: The Nutralite Classic Spread is rich in taste and health. It has 0% Cholesterol, enriched with Omega 3, and contains 0 transfat and is enriched with vitamins A, D & E as well. You can use this as a spread or even in your regular cooking like toasting pav buns, making parathas or even making a sabzi or a stir fried vegetable.
The best part is, Nutralite Classic Spread can be used for baking cakes, cookies and some desserts like this Apple Crumble as well.
Serve the Date Walnut and Oatmeal cake recipe as a snack along with Peanut Butter Lassi (Yogurt Smoothie) to create a rich and filling snack after school.
Here are more recipes that could come in handy during tea time
Ingredients
1-1/4 cups

All Purpose Flour (Maida)

1-1/2 teaspoon

Baking powder

1/4 teaspoon

Salt

1/2 cup

Brown Sugar (Demerara Sugar)

1/2 cup

Nutralite Classic Spread

3/4 cup

Rolled Oats

1 cup

Hot water

1 cup

Dates

, pitted, finely chopped
1 cup

Walnuts

, chopped
Flax Meal Egg Replacer
1 tablespoon

Flax seed powder (flax meal)

3 tablespoons

Chilled water
How to make Eggless Date & Walnut Oatmeal Cake Recipe
To begin making the Date and Walnut Oatmeal Cake Recipe, we will first preheat oven to 180°C. Grease a loaf pan or a springform pan with Nutralite classic and dust it with flour. Keep this aside.

Soak the dates in the boiling water for about 15 minutes until all the water is absorbed and the dates have become soft.
To make the Flax Meal Egg Replacer
If your recipe asks for 1 eggs, measure 3 tablespoons of flax meal along with 6 tablespoons of water. Stir well and let the mixture rest for about 15 minutes. This process of resting helps the flax meal mixture develop a gelatinous consistency similar to eggs.
To make the Batter
Sift flour and baking power and keep it aside.

In the large bowl or the bowl of the stand mixer, add in the flax meal egg replacer, Nutralite Classic Spread and sugar and beat well until fluffy.

Next add in oats, walnuts, the date mixture and beat well again. Finally add in the flour mixture and beat until all the flour and the remaining ingredients have been well combined.

Spoon the oatmeal date walnut cake mixture into the prepared greased pan and bake in the preheated oven for about 40 to 45 minutes until a tester when inserted into the centre of the cake comes out clean.

Serve the Date Walnut and Oatmeal cake recipe as a snack along with a cup of hot milk as a wholesome snack after school.