Dry Fruit Halwa Recipe
In association with Preethi Kitchen Appliances


Archana Doshi
On

Friday, 01 September 2017 15:15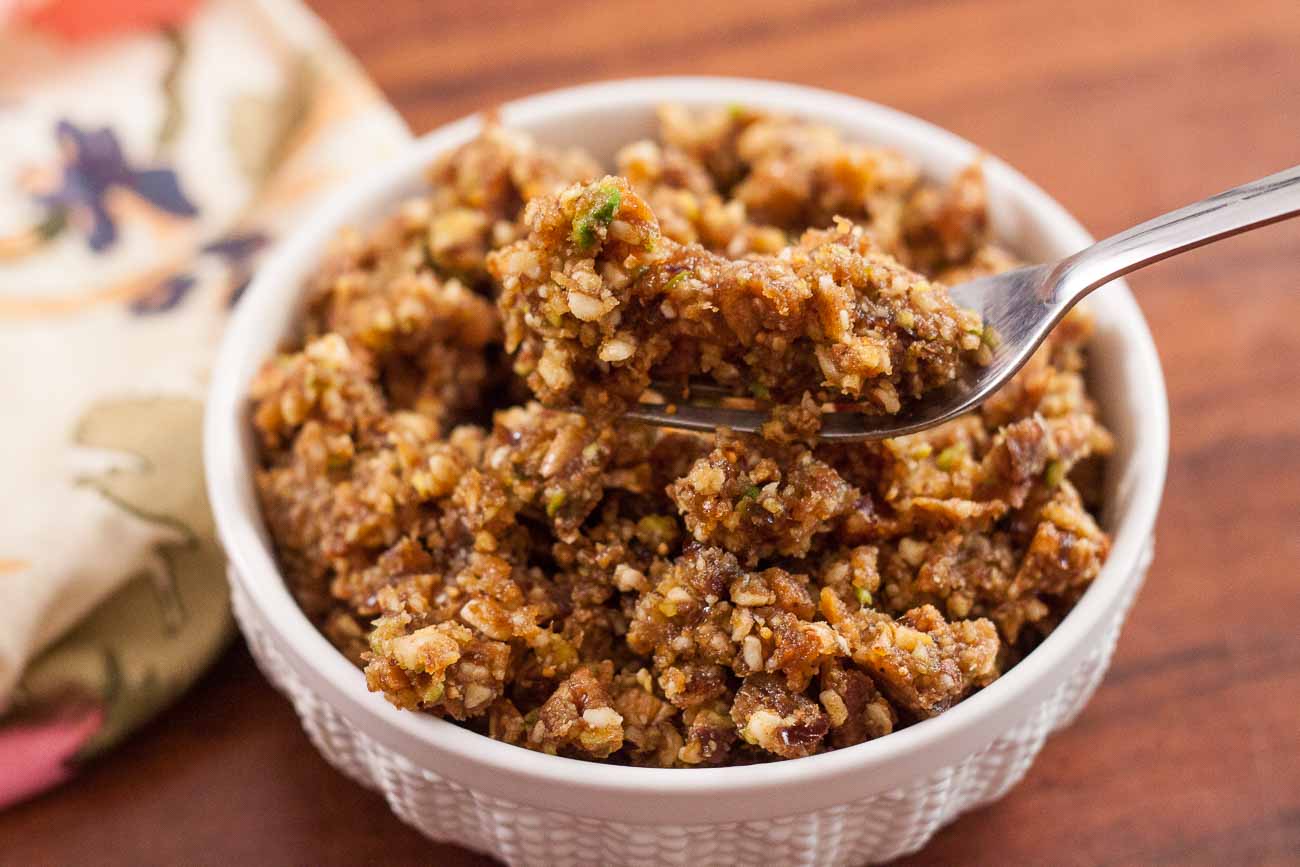 The Dry Fruit Halwa is a delicious quick sweet made from figs, dates, pistachios, almonds, cashew nuts and walnuts. The recipe to make the dry fruit barfi is quick and easy and makes it a perfect sweet for Diwali or even as a healthy snack for kids. These are also high energy and nutritious squares that can be enjoyed by each and everyone in the family.
Serve the Dry Fruit Barfi Recipe for any festivals or as a Tea Time snack for children.
If you are looking for more Dessert Recipes here are some :
Ingredients
1 cup

Dates

, seedless, finely chopped
1 cup

Dried Figs

, dried, finely chopped
1/4 cup

Pistachios

, finely chopped
1/4 cup

Cashew nuts

, finely chopped
1/4 cup

Badam (Almond)

, finely chopped
1/4 cup

Walnuts

, finely chopped
1 tablespoon

Milk

2 tablespoons

Ghee
How to make Dry Fruit Halwa Recipe
To begin making the Dry Fruit Halwa Recipe,

Blend the nuts in the chopper to make it feel like roughly chopped mixture. Keep the nuts aside.

Blend the finely chopped dates and figs with 1 tablespoon of milk and ghee until smooth.

Now sauté the nuts and the dry fruit blend in a pan until it gets well combined for 4 to 5 minutes. Keep stirring the halwa every couple of minutes until the mixture comes away from the sides of the pan.

You can serve the dry fruit halwa as it is or along with vanilla ice cream, or even set into a pan and cut into slices once chilled.

To set into a pan, pour and layer this dry fruit halwa mixture into the pan and smoothen it well. Allow it to rest until the mixture is cooled completely and set. Refrigeration will help it set faster.

Cut the Dry Fruit halwa into equal squares and store in an air-tight container. it during festivals or as a snack for children.

Serve the Dry Fruit Halwa Recipe for any festivals or as a Tea Time snack for children.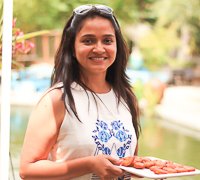 Archana Doshi is the founder of Archana's Kitchen. Archana launched Archana's Kitchen in 2007 as a way to keep track of her and family's recipes, and along the way grew it into one of the most popular cooking websites in the world. Archana is dedicated to helping home cooks be successful in the kitchen. Archana says "I hope you enjoy cooking recipes from my website where the sole effort is to make cooking simple for you. When you try out one of our recipes, we are longing to hear back from you. Do take your time to come back and share your comments, as your feedback means a lot to me"