Eggless Mango Mousse Recipe
Eggless Mango Mousse Recipe is a creamy vegetarian mousse flavoured with mangoes. Come summer season, and all the mango lovers out there can try this delicious mango dessert. This dessert will definitely leave you asking for more.

Archana's Kitchen
On

Friday, 09 August 2013 21:51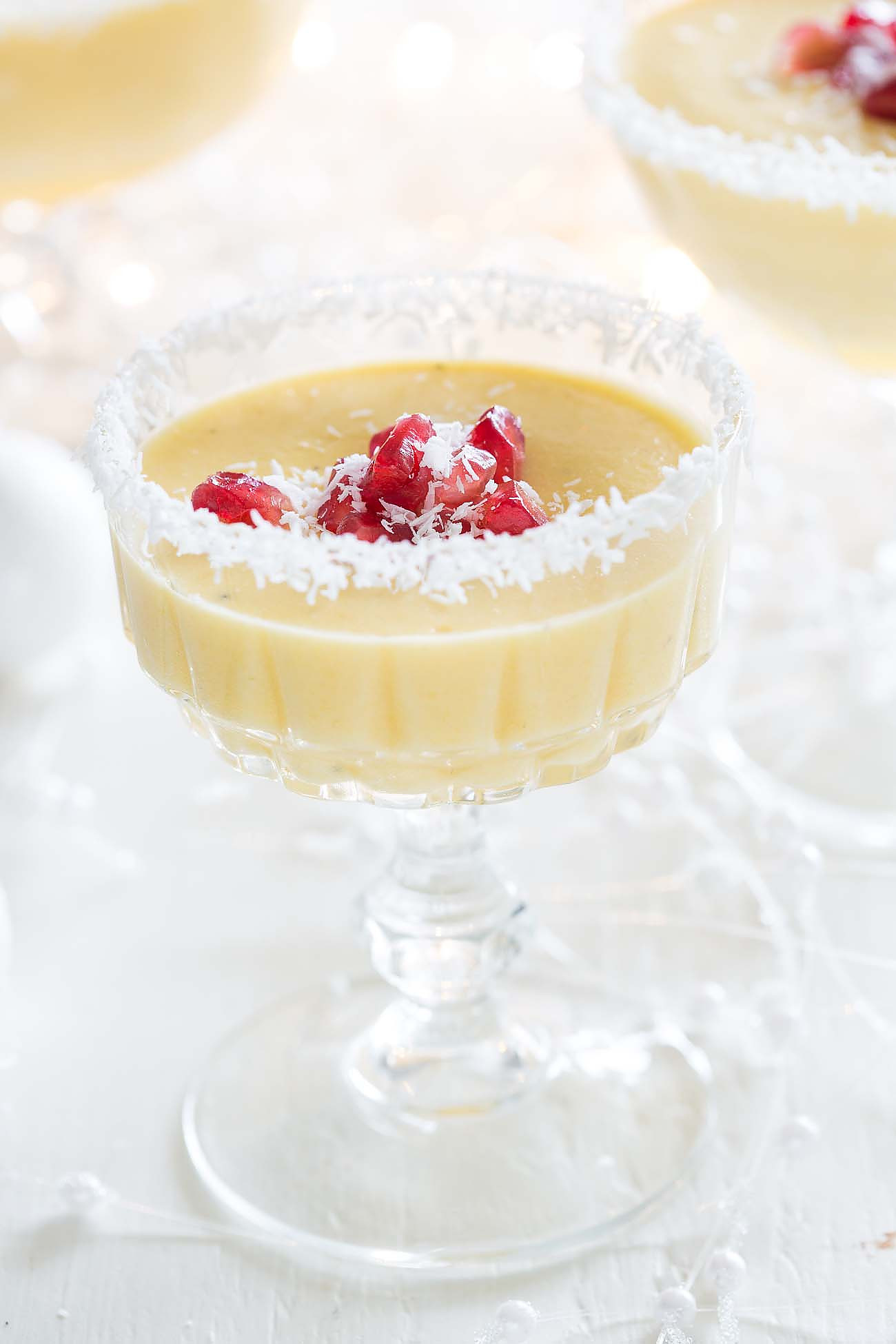 Ingredients
4 cups

Mango Pulp (Puree)

1 cup

Fresh cream

1/4 cup

Caster Sugar

2 tablespoons

Gelatin

, or agar agar or china grass (dissolved in 2tablespoons warm water)
How to make Eggless Mango Mousse Recipe
To begin making the Eggless Mango Mousse Recipe, whip the cream and sugar until light and fluffy and soft peaks form.

Combine the gelatine and the water, microwave for 30 seconds or until the gelatine granules melted.

Fold in the mango puree along with the dissolved gelatine into the cream and sugar mixture.

Pour the Eggless Mango Mousse Mixture into individual dessert cups and refrigerate for at least 6 to 8 hours until set.

You can optionally garnish with fresh mangoes or pomegranates or any other fruit of your choice

Serve the Eggless Mango Mousse as a Dessert Party with friends and family.

Serve the Eggless Mango Mousse after a meal of Chicken Teriyaki Rice Bowl Recipe or Mediterranean Quinoa Bowl Recipe With Red Bell Pepper Sauce and Guava And Papaya Mimosa Drink Recipe.