Gujarati Kadhi With Milk And Mint Recipe
Gujarati Kadhi With Milk And Mint is slightly different from the everday kadhi, as milk and mint is added extra to give it a nice flavour. Serve this Kadhi along with Gujarati Undhiyu and Methi Thepla for a weekday lunch or dinner.

Sheetal Bhatt
On

Saturday, 22 April 2017 00:19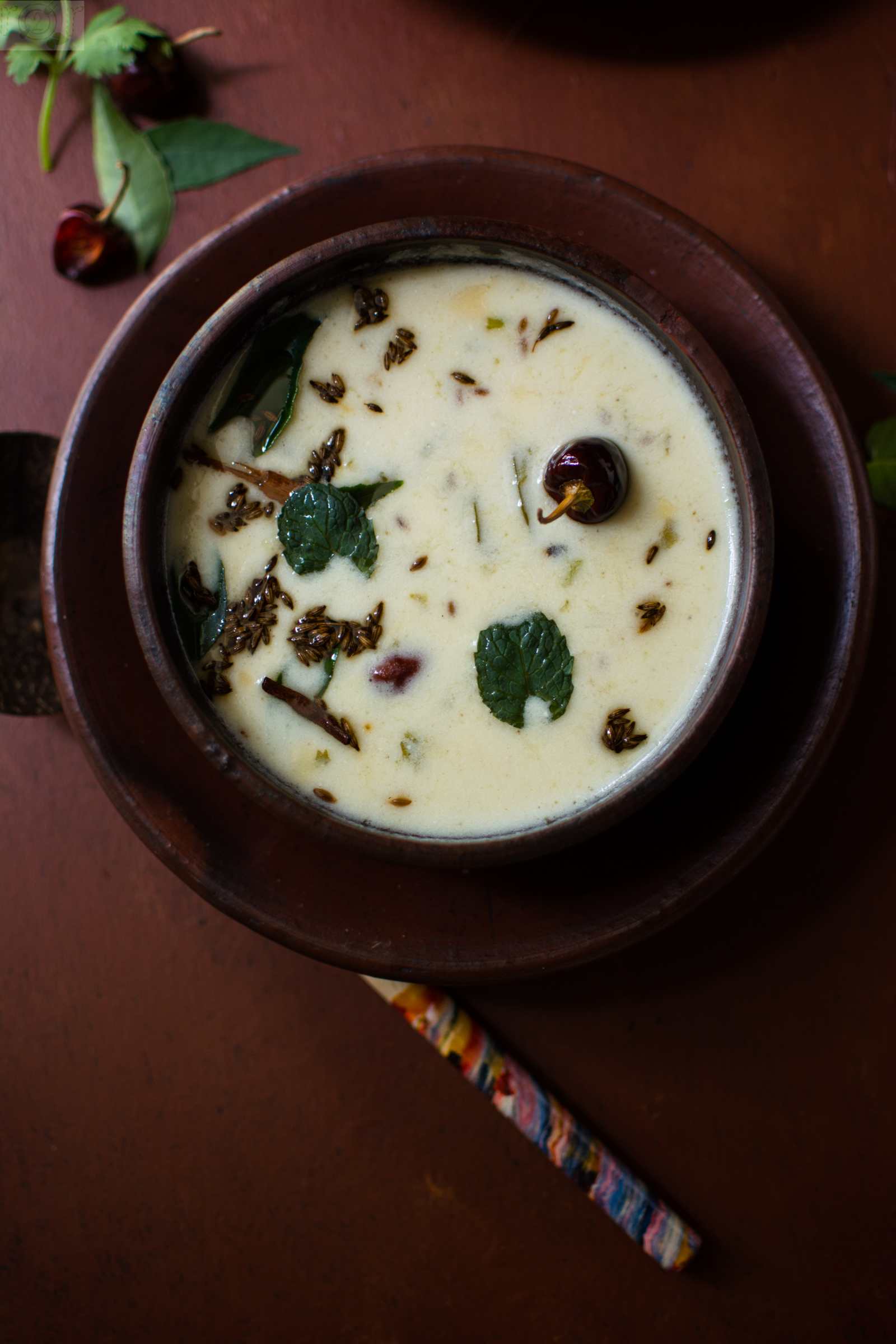 Kadhi is very popular when it comes to Gujarati cuisine. Considered to be light and refreshing, it is a permanent fixture on the menu during festive meals, special occasions and celebrations. If I had to describe this Kadhi in one sentence it would be 'Gujarati Kadhi, malai maarke'. It is rich in flavour and offers a different experience altogether.
Just the addition of two ingredients that are otherwise never added makes Gujarati Kadhi With Milk And Mint simple yet indulging dish. What makes it stand apart is the addition of clotted cream (malai) and milk to make the Kadhi rich, creamy and mellow in taste.
The flavours of malai and milk do not become very pronounced or loud but it lends the kadhi a subtle richness and mellow taste. Another inclusion is of mint leaves which is otherwise never added to the Kadhi. Addition of mint gives it a refreshing taste.
Serve Gujarati Kadhi With Milk And Mint along with Gujarati Undhiyu and Methi Thepla for a weekday lunch or dinner.
If you like this recipe, you can also try other Gujarati Recipes that you can make for your everyday meals:
Ingredients
1 cup

Curd (Dahi / Yogurt)

, mildly soured
2 cups

Water

2 tablespoons

Gram flour (besan)

1/4 cup

Milk

1 tablespoon

Fresh cream

, (clotted cream) or sour cream
1 teaspoon

Green Chilli

, minced
1 teaspoon

Ginger

, minced
2 teaspoons

Sugar

, adjustable
2 teaspoons

Ghee

1/2 teaspoon

Methi Seeds (Fenugreek Seeds)

1 teaspoon

Cumin seeds (Jeera)

2

Dry red chillies

, whole
2

Cloves (Laung)

1 inch

Cinnamon Stick (Dalchini)

1 sprig

Curry leaves

1 sprig

Mint Leaves (Pudina)

Asafoetida (hing)

, a pinch
How to make Gujarati Kadhi With Milk And Mint Recipe
To begin making the Gujarati Kadhi With Milk And Mint recipe, in a bowl whisk together the yogurt, sour cream/clotted cream and chickpea flour.

Whisk until it turns into a smooth and lump free mixture. Add a little water and mix well.

Transfer this yogurt mix to a heavy bottom saucepan and place the saucepan on medium flame.

Add sugar, salt, ginger, green chillies and bring the mixture to a boil.

The chickpea flour has a tendency to settle at the bottom so keep the flame gentle and continue to stir continuously.

In another small wok/kadhai prepare the tempering. Place this wok on slow flame, add ghee.

To the ghee, add cumin seeds, red chilies, cinnamon, cloves, asafoetida and curry leaves.

Once the cumin seeds starts spluttering, add the tempering to the boiling kadhi. Add the mint leaves and the milk.

After 8-9 minutes of gentle boiling turn off the flame. Just before serving add the chopped coriander.

Serve Gujarati Kadhi With Milk And Mint along with Gujarati Undhiyu and Methi Thepla for a weekday lunch or dinner.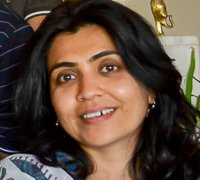 I am Sheetal Bhatt, a development professional turned home baker and now a food blogger at theroute2roots.com. The food philosophy I practice is the one I have grown up with - 'less is more' and 'we are what we eat' and foods cooked at home were reflection of the same as well - simple, fresh and wholesome. Simple, earthy and soulful foods have always appealed me and some of the best foods I have had are ones at the homes of the communities I worked with in rural Gujarat. 'theroute2roots' is our effort to explore, celebrate and document the native food and craft traditions, particularly of Gujarat, the state we belong to. The need to photograph my bakes and the food I cooked for the blog also introduced me to the world of food photography, the craft that I am self-learning. Along with food blogging and learning food photography I continue to work as a freelance development consultant.