Gujarati Tawa Handvo Recipe With Sweet Corn
The Gujarati Tawa Handvo is a dish that is packed with protein and nutrition. The handvo is packed with flavor from the hing and the subtle sweetness from the sweet corn. It makes a perfect and wholesome weeknight dinner that you can serve along with Gor Keri Pickle and a tall glass of Chaas or Lassi.
In association with SS Pandian (SSP Asafoetida)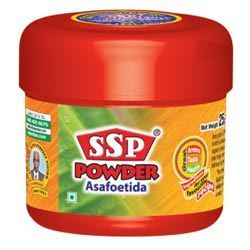 Archana Doshi
On

Thursday, 23 August 2018 13:46
The Tawa Handvo is a nutritious protein packed meal is one of the most popular Gujarati one-dish meals and in this recipe we have made it simple and yet packed with flavour with the addition of the a high quality hing.
Traditionally the handvo is cooked in an earthen pot over low flame but due to conveniences in modern cooking techniques, families use ovens to bake them or use a skillet to pan cook them. I personally prefer the tawa (skillet) method, as it feels lighter to eat and has crispy edges giving it the additional taste to the palate.
Many families like mine love to add the juices from Gor Keri pickle into the batter to give a sweet and spicy taste and flavor to the finished dish. Serve Tawa Handvo lentil skillet pancakes along with Gor Keri pickle or with Gor (jaggery) and homemade butter for breakfast or a weeknight dinner.
Did you know: Asafoetida has lot of medicinal value. According to ayurvedic medicine, it is used for breathing problems including chronic bronchitis and asthma. It is also used for digestion problems including intestinal gas, upset stomach, irritable bowel syndrome and so much more.
And hence ensuring that we use a good quality hing (SSP Asafoetida) is extremely essential. The good part about SSP Asafoetida is that it has no Arabic gum and hence it has strong intense flavors, thereby using just a pinch would be just perfect for a dish.
Here are few more recipes from Gujarati Cuisine
Course:
North Indian Breakfast
Diet:
High Protein Vegetarian
Ingredients
Main Ingredients
1/2 cup

Rice

, (raw rice)
1/2 cup

Chana dal (Bengal Gram Dal)

1/2 cup

White Urad Dal (Whole)

1

Green Chillies

1 inch

Ginger

, chopped

Salt

, to taste
Ingredients for the seasoning of each tawa handvo
1/2 teaspoon

Sesame seeds (Til seeds)

1 teaspoon

Curry leaves

, finely chopped
1/4 teaspoon

SSP Asafoetida (Hing)

1/4 teaspoon

Red Chilli powder

1 tablespoon

Oil

2 cups

Sweet corn
How to make Gujarati Tawa Handvo Recipe With Sweet Corn
To begin making the Tawa Handvo With Corn recipe we first need to wash and soak the rice and dal together for at least 4 to 5 hours.

Grind the rice, dal, green chillies, ginger along with the soaked water to make a thick batter that is slightly coarse. The coarseness should feel like fine semolina.

The consistency of the batter should be such that when you use a ladle to pour it should fall in dollops. Stir in the salt and allow the mixture to ferment for 8 hours.

Once fermented you will notice the handvo batter has risen. Gently stir in a tablespoon of oil to the batter. If your batter for some reason did not rise; stir 2 teaspoons of eno fruit salt into the batter and you will notice the air bubbles start popping out from the batter.

Heat one tablespoon of oil in a nonstick skillet (8 inches diameter) on medium high heat; add the sesame seeds curry leaves; allow them to crackle. Turn the heat to low and sprinkle the red chilli powder and asafoetida into the oil.

Sprinkle and spread some sweet corn evenly around the bottom of the pan.

Pour two ladles of batter into the pan and gently spread the batter evenly onto the pan. As you spread the batter the seasoning mixture will spread to the side; allow the seasoning to rest in place where it has spread as this gives a special crunchiness to the sides of the Tawa Handvo.

Turn the heat low, drizzle a teaspoon of oil around the batter and cover the pan. Simmer for 3-4 minutes until the top feels cooked and steamed.

Once you notice the top is cooked and there is no trace of raw batter, gently flip the Tawa Handvo with the help of a broad flat spatula to the opposite side and turn the heat to medium high.

Allow the Tawa Handvo to turn golden brown and crisp. Flip over once again and allow the other side to brown and crisp slightly. Continue making similar Tawa Handvo with Corn with the rest of the batter and serve hot.

Serve Tawa Handvo With Corn along with Gor Keri pickle or with Gor (jaggery) and homemade butter for breakfast or a weeknight dinner.