Hirve Kaalvan Recipe (Fresh Coriander and Coconut Curry)

Monica Deshpande
On

Friday, 22 March 2013 11:14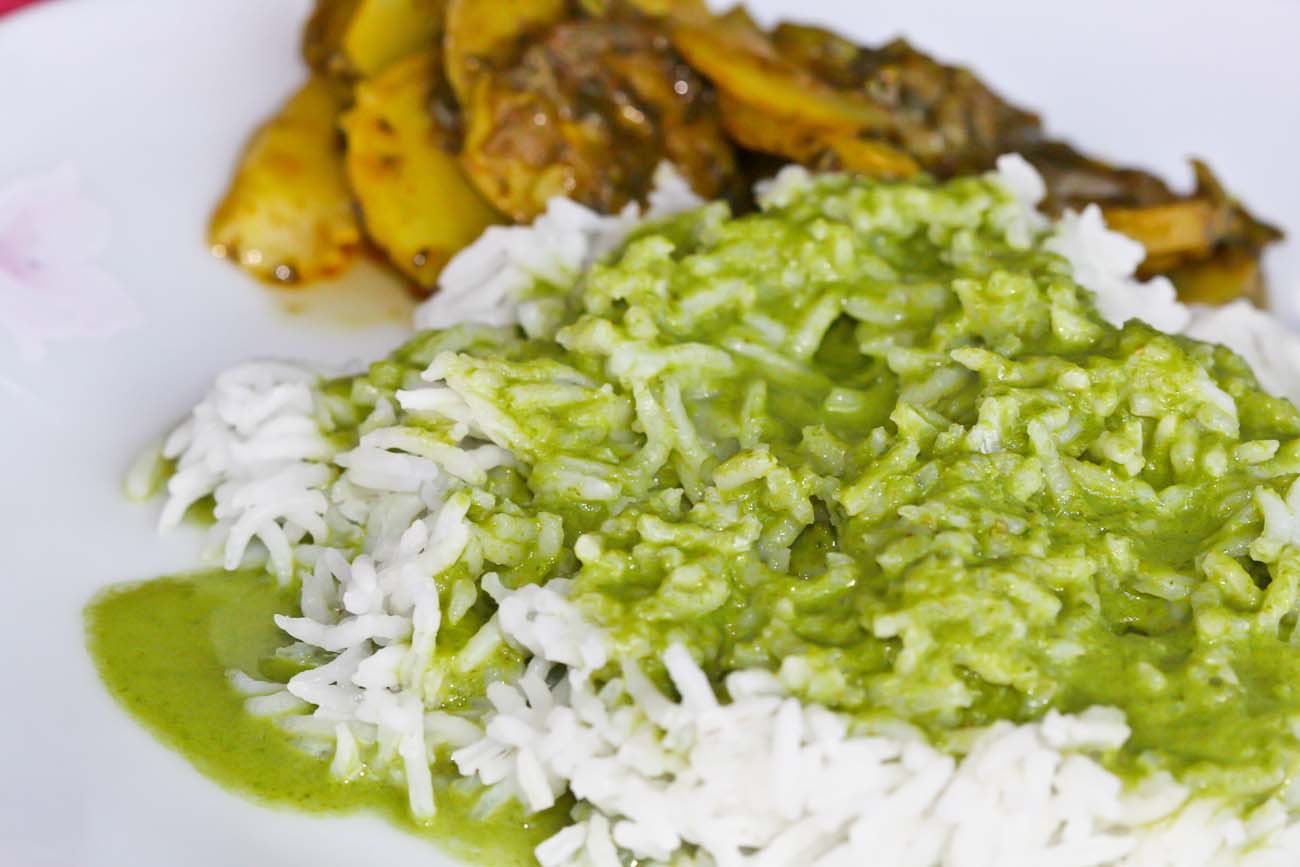 Hirve Kaalvan or Fresh Coriander and Coconut Curry is a perfect dish that can be prepared especially when you are tired of the usual dal accompanying your meals. This is a versatile curry that goes with any meal, that is mild and creamy. The Hirve Kaalvan pairs beautifully hot steamed rice and makes great lunch for weekdays.
Did You Know: Coriander commonly known as Dhania in the Indian subcontinent, cilantro in the America and some parts of Europe. The health benefits of coriander include its use in the treatment of skin inflammation , high cholesterol levels, diarrhea, mouth ulcers, anemia, indigestion, menstrual disorders, smallpox, conjunctivitis, skin disorders, and blood sugar disorders, while also benefiting eye care. Know More.
If you like this recipe, you can also try other Dal recipes such as
Ingredients
1/4 cup

Coriander (Dhania) Leaves

, chopped
1/4 cup

Fresh coconut

, grated
1

Green Chilli

1 teaspoon

Cumin seeds (Jeera)

200 liter

Coconut milk

1/4 teaspoon

Turmeric powder (Haldi)

1 teaspoon

Rice flour

Salt

, to taste
2 tablespoon

Oil
How to make Hirve Kaalvan Recipe (Fresh Coriander and Coconut Curry)
To make Hirve Kaalvan, first wash coriander leaves in water to remove dirt and dust particles. Pat dry coriander leaves with a kitchen towel. Roughly chop them and transfer to a bowl.

To make paste for the curry, in a blender or food processor add grated coconut, chopped coriander leaves, green chilli, salt and cumin seeds using 1 - 2 tablespoon of water grind to make a smooth paste. Transfer the paste to a bowl and keep aside until required.

Now take a 2 tablespoon of the coconut milk and dissolve rice flour to it. Stir to make a lump free smooth mixture. Make sure rice flour is fully dissolved in coconut milk. Add this to the remaining coconut milk and whisk it all together to form smooth lump free mixture.

Next, heat oil in a saucepan over medium heat. Once the oil is heated add coconut and coriander paste made earlier to the pan. Stir the paste continuously to avoid sticking to the pan. If still paste sticks to the pan, reduce the flame to low.

Pour coconut milk into the paste in the pan along with turmeric. Stir to combine and if you feel the curry seems too thick, you can adjust the consistency adding water.

Allow the curry to simmer on a low flame for about 3 to 5 minutes and turn off the heat.

Note: You can make the curry and keep it refrigerated and simmer only when you are ready to serve. This way we don't overcook the curry and the nutrition is not lost.

Serve the Hirve Kaalvan with steaming hot rice for a weeknight dinner or even lunch.