Horsegram And Foxtail Millet Idli Recipe
Horsegram And Foxtail Millet Idli is a extremely filling and nutritious and is served with any South Indian Chutney. Makes for a great option for Diabetics.

Gauravi Vinay
On

Friday, 04 August 2017 00:05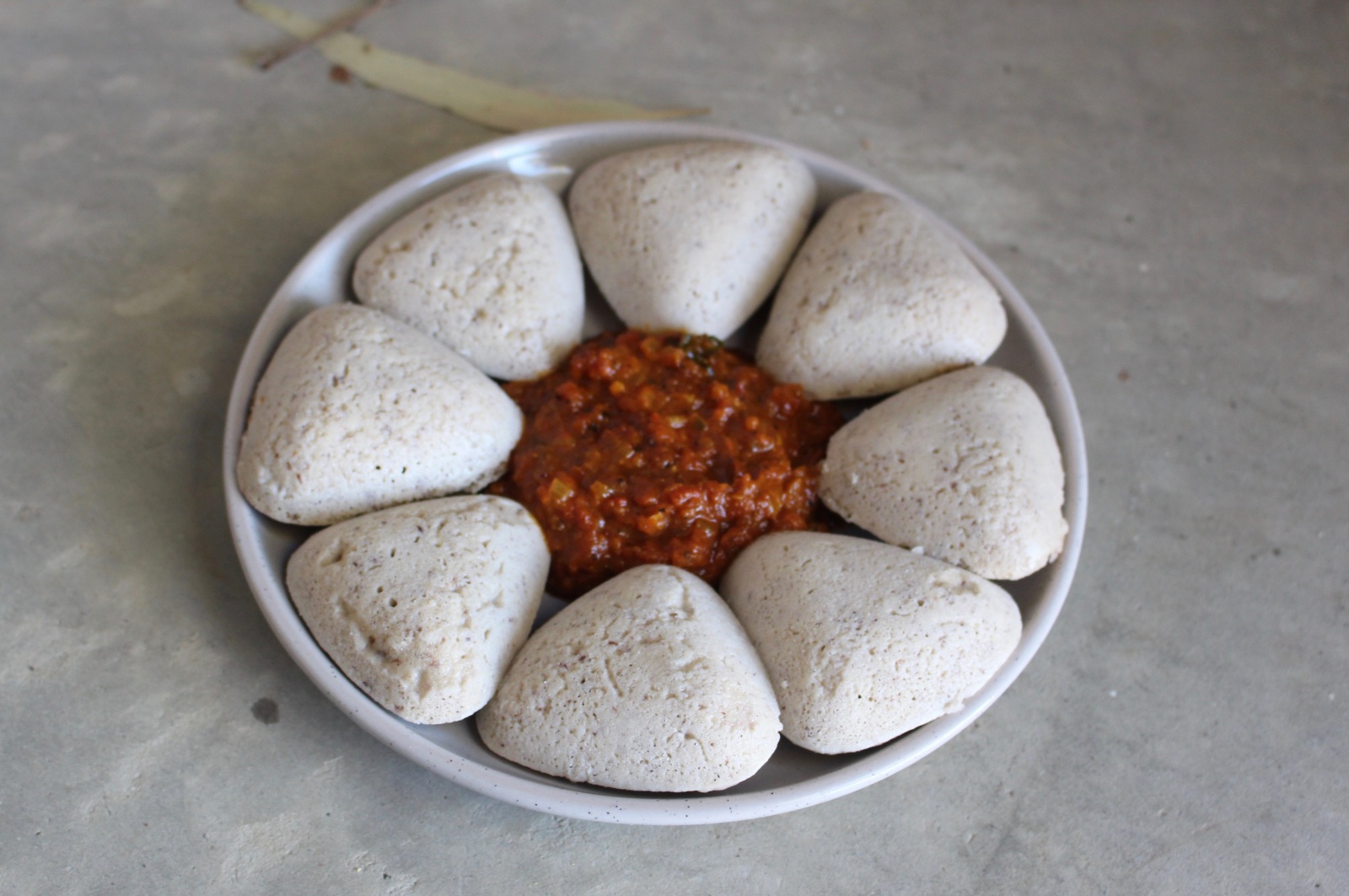 A super healthy yet delicious idli recipe, this Horsegram And Foxtail Millet Idli Recipe is a must try recipe in your kitchen.
Horsegram and Millet are both amazing ingredients with high quality vegetarian protein. It is also rich in many other essentials like calcium and iron.
Rice which is normally used in the Idli is replaced with Foxtail millet in this recipe.
Did you know: Horsegram contains the highest protein content compared to any other dal. Horsegram is also rich in iron and calcium among other nutrients. It is a poor man's food as it provides a lot of energy for a small portion consumed. It is a drought tolerant crop that can be grown in a low rainfall area and even on rainfed dry agricultural lands. It is also a Diabetic Friendly Ingredient.
Pair Horsegram And Foxtail Millet Idli with Mysore Chutney and Keerai Sambar for a delicious breakfast.
If you like this recipe, you can also try other Idli recipes such as:
Course:
South Indian Breakfast
Ingredients
1 1/2 cups

Foxtail Millet

1/2 cup

White Urad Dal (Split)

1/2 cup

Horse Gram Dal (Kollu/ Kulith)

2 tablespoons

Poha (Flattened rice)

1 teaspoon

Methi Seeds (Fenugreek Seeds)

Salt

, to taste

Cooking oil

, as required for greasing 
How to make Horsegram And Foxtail Millet Idli Recipe
To begin making the Horsegram And Foxtail Millet Idli recipe, wash and Soak Urad dal with methi seeds with enough water in a bowl for 6 hours or overnight

Likewise, wash the horse gram and millets separately, soaking each of them in different bowls. Soak them for a minimum of 6 hours or leave it overnight.

Wash the soak the poha in a bowl of water for 20 minutes before grinding the idli batter.

Transfer the urad dal and methi seeds into a mixer-jar and grind into a smooth paste using a little water.

Transfer this into a mixing bowl in which the batter will be mixed and set aside.

Next transfer the horse gram into a mixer-jar and grind into a smooth paste using a little water. Add this to the bowl having the ground urad dal.

Likewise grind the millets along with the poha and transfer it to the bowl in which the batter is going to be mixed.

Bring all the ground mixtures together in a bowl and mix thoroughly to get a uniform batter.

Rest and ferment for 8-10 hours in a warm place.

Once the batter is fermented, add salt and water if required to adjust the consistency. We need a batter of dropping consistency to make the idlis.

Once you have the fermented Idli batter, grease the Idli Steamer Plates with a little oil. Pour spoonfuls of the idli batter into these moulds.

Do make sure you fill the idli batter only half way through as they will rise up to the top when steamed. Once all the plates are filled, place the filled idli racks one above the other making sure the holes are facing the filled portion.

Prepare the idli steamer with a little water in the bottom. Place the filled idli racks in the steamer. Place the steamer on high heat and steam the idli's for 10 minutes.

After 10 minutes of steaming, turn off the heat. Open the steamer and insert a knife or a pick to test whether the idli's are cooked. If nothing sticks then the idlis are perfectly steamed.

Now you can remove the idli from the steamer. Have a small bowl filled with water. Dip a spoon in the water and then scoop the idli out starting from the edges. Dipping the spoon in water helps in the easy removal of idli from the plates.

Pair Horsegram And Foxtail Millet Idli with Mysore Chutney and Keerai Sambar for a delicious breakfast.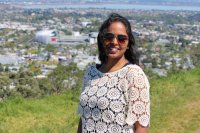 Stories of a Mindful Mouth! Gauravi Vinay is a finance graduate and an ex stock broker now a full time mum. She loves travelling and learning about new cultures. She derives massive inspiration to cook from her mum and grandma who are amazing cooks as well. In addition to her love for cooking, she has a huge interest in nutrition and aspires to go in that direction someday. Lastly she loves to experiment with healthy and local ingredients and make plant based food fun and exciting.