Idli Manchurian Recipe With Oriental Twist

Aparna Parinam
On

Tuesday, 08 November 2016 00:14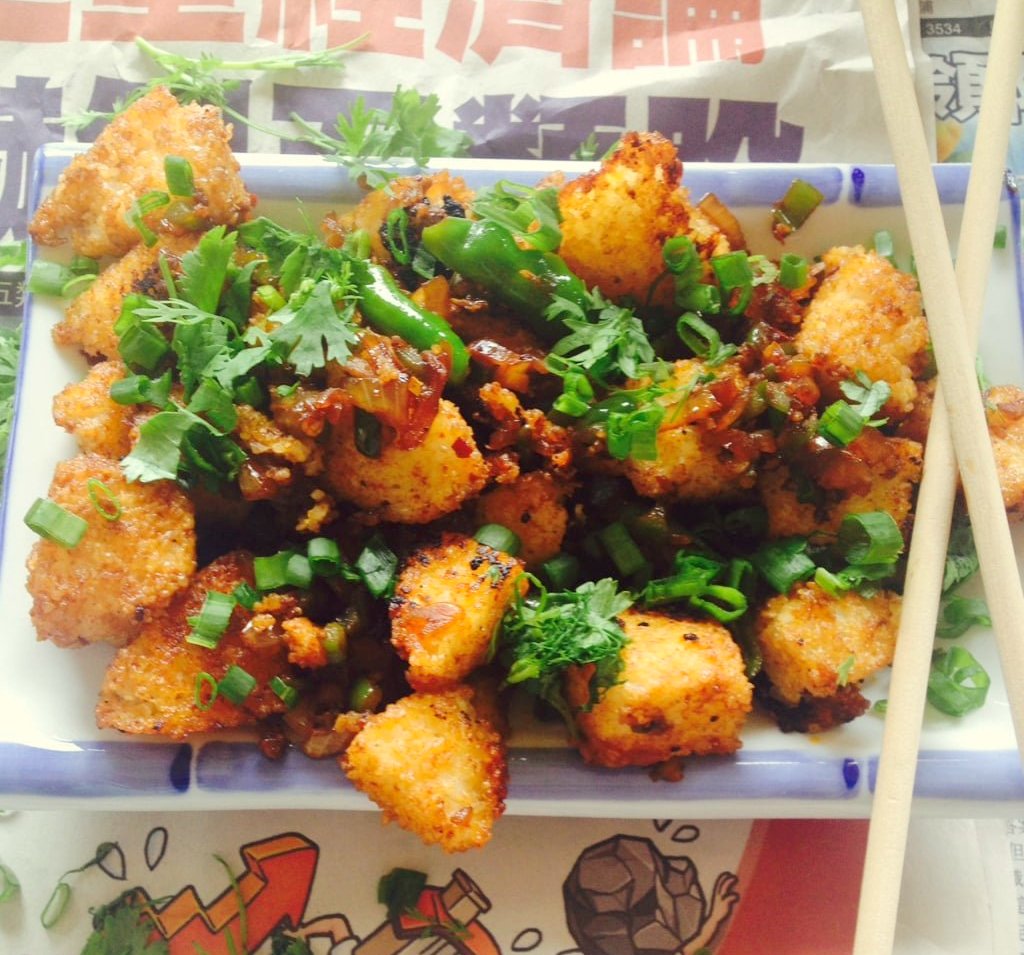 Idli Manchurian Recipe With Oriental Twist is an easy snack recipe which is fusion of South Indian Idlis tossed in Chinese and Italian flavours. Northeast China has a place called Manchuria and the Manchurians believed to have originated there. This Idli Manchurian recipe can be made with leftover idlis from the morning or previous day. This Idli Manchurian Recipe With Oriental Twist can be made quickly and also can make an impressing serving when you have guests at home. Serve Idli Manchurian Recipe With Oriental Twist with roasted tomato sauce or Schezuan Sauce as an evening snack.
Here are a few more yummy Oriental recipes to try
The contest is in association with Freshmenu.
Ingredients
5

Idli

1

Onion

1

Green Bell Pepper (Capsicum)

1 teaspoon

Ginger

, grated
1 teaspoon

Red chilli powder

2

Green Chillies

, (adjust)
1 tablespoon

Cooking oil

1-2 tablespoons

Dried oregano

Salt

, to taste
For Garnishing:
1-2 teaspoons

Spring Onion Greens

, chopped
1 teaspoon

Coriander (Dhania) Leaves

, chopped
How to make Idli Manchurian Recipe With Oriental Twist
To prepare Idli Manchurian Recipe With Oriental Twist, get all the ingredients ready along with leftover idlis. Or make idlis from idli batter in idli steamer and keep aside for 1-2 hours or more.

Cut each idli into 6-7 pieces.

Heat a shallow fry pan and add a teaspoon of oil and spread evenly.

Place 6-8 pieces of idli at the bottom of the pan and shallow fry for a few minutes until crisp.

The idli pieces will turn brown and crunchy at the base.

This is one way of making crunchy idli pieces. I prefer making the crispy idli pieces this way. The other way (easier way) is shallow fry whole idlis until they turn light brown.

Then cut these idlis into 6-7 pieces. Now, heat another pan, with a wide base. Add the remaining oil.

Once the oil is heated, add chopped onions and fry until it turns crispy.

Add the chopped capsicum pieces and fry well.

Add the ginger paste and mix well.

Add to the above mix, add soy sauce, red chilli powder and salt.

Add slit green chillies and saute well. Put off the heat and sprinkle oregano flakes and mix. Garnish Idli Manchurian Recipe With Oriental Twist with coriander leaves and chopped spring onion leaves and serve with roasted tomato sauce or Schezuan Sauce as an evening snack.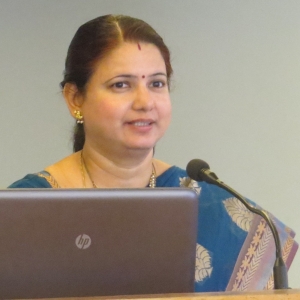 Cooking is devotion - this is my mantra! I am a pharmacist by profession and live in Margoa, Goa. Am also, a tireless vegetarian food and travel lover. I believe in making traditional dishes and preserving the recipes. Through my blog: www.tangytales.com, I endeavor to share healthy vegetarian recipes with you. I salute to all the devoted mothers and fathers (which may be rare….), grandmothers, and all the wonderful women, who have dedicated their immense time towards cooking, for years at a stretch….to ensure their kids and their loved ones, eat tasty and healthy food ! We all love to eat good tasty food, but it isn't imperative that all of us love to cook too. This is because each one of us is not aware of the joy of cooking! I truly believe anybody can cook!