Instant Chilli Pickle Recipe
Easy stir fried chilli pickles in minutes

Roop
On

Saturday, 03 September 2016 00:14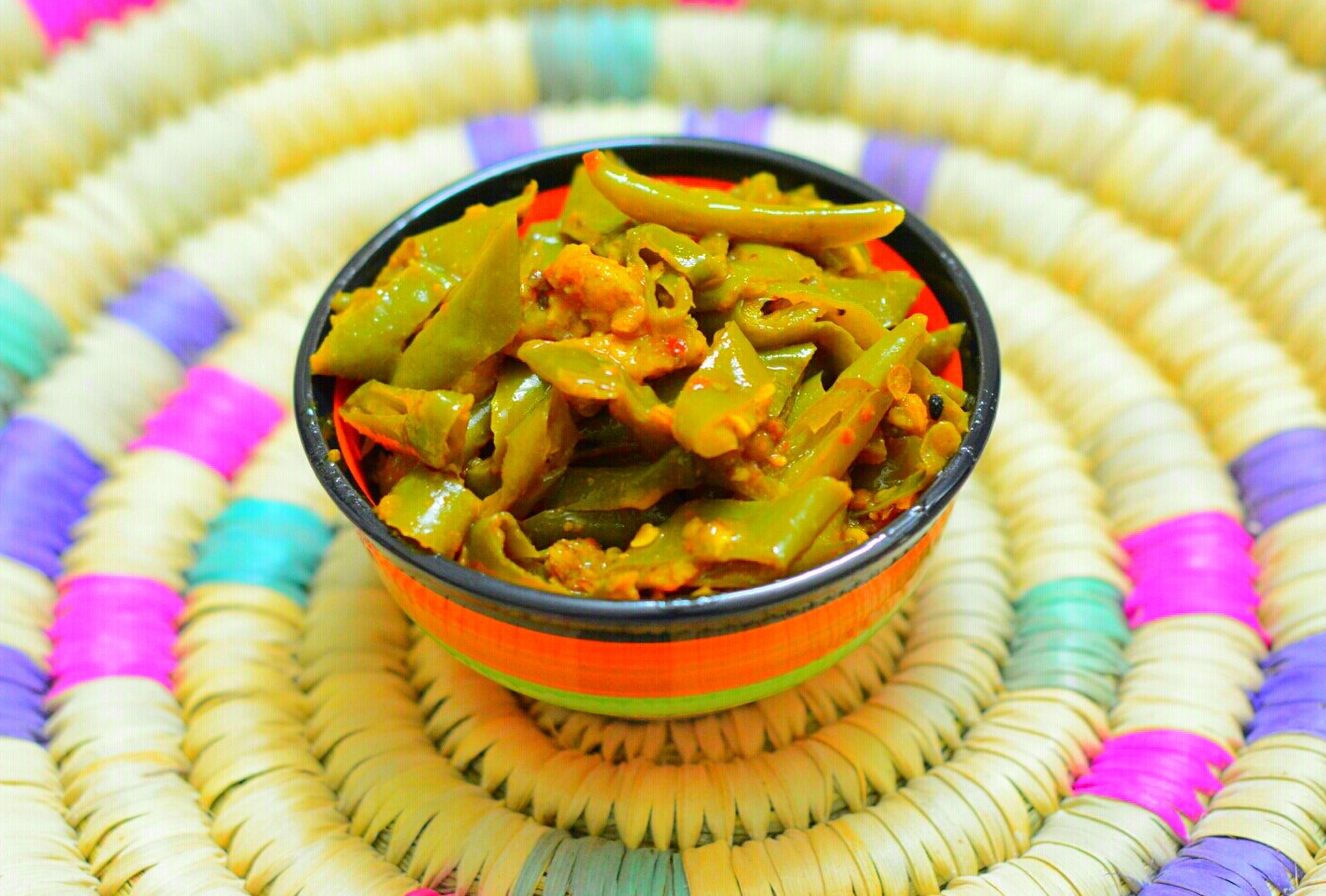 The Instant Chilli Pickle is a very quick and easy recipe to prepare. Just to prepare this recipe, we need to stir fry chillies along with spices and there's a flavorful twist too. You can make it ready within 10 to 12 minutes maximum. It is also good option for traveling since it can be easily be stored for one week or more under favorable weather. For this recipe, you can also use any fresh green pepper/chilli variety, according to your choice, hot or normal.
Take a look at the other pickle recipes which provide a great accompaniment along with the main meal of cooked rice, Roti, Poori or Aloo Paratha.
Ingredients
250 grams

Green Chillies

1 teaspoon

Turmeric powder (Haldi)

1 teaspoon

Salt

1-1/2 tablespoon

Oil

1 tablespoon

Pickle masala
How to make Instant Chilli Pickle Recipe
To make instant chilli pickle, wash and chop the green chillies.

Heat oil in a thick bottomed Pan.

Now add chillies, turmeric powder, and salt. Mix well.

Cover and cook for approximate 2 to 3 minutes on low heat or till tender.

Now open the lid and add pickle masala.

Stir fry for a minute on low heat. Switch off.

Instant chilli pickle recipe is ready to be served as an accompaniment with cooked rice, Roti, Poori or Aloo Paratha.