Instant Oats Rava Idli Recipe
A healthy breakfast option, Instant Oats Rava Idli Recipe has all the carbs you need to start your day. This delicious idli can be served with Sambar and chutney of your choice.

Jyothi Rajesh
On

Monday, 06 July 2015 00:39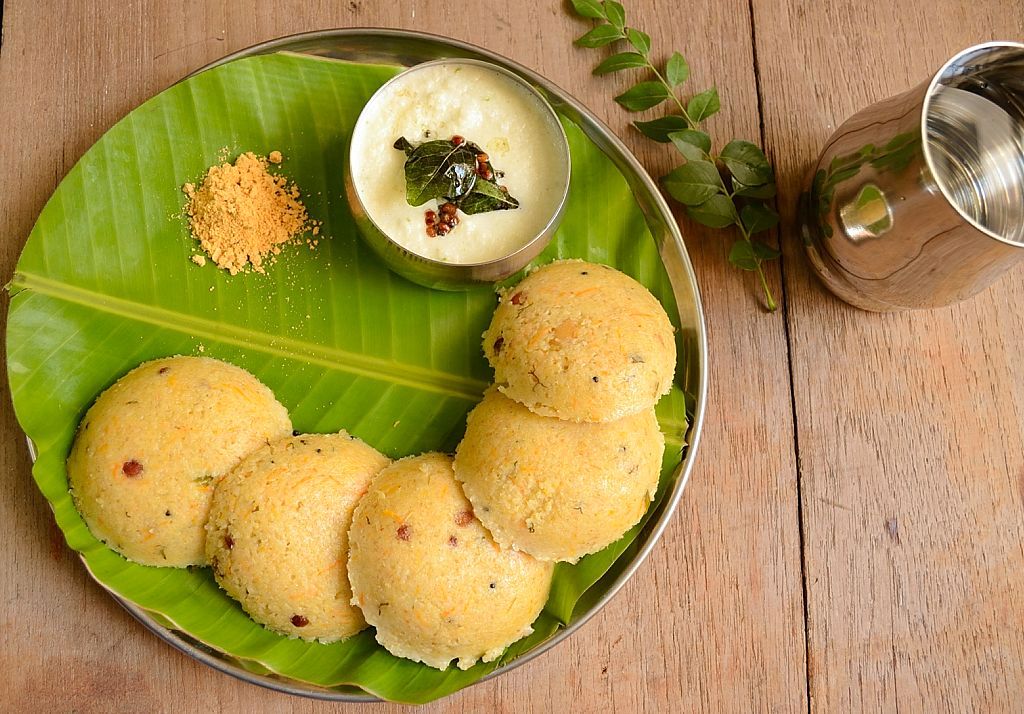 The Instant Oats Rava Idli Recipe is a perfect blend of oats and grains that you can make for a weekday breakfast.
Breakfast is the most important meal of the day, and it's believed that eating a healthy, heavy and balanced breakfast is very important. Oats is one of the great choice for breakfast to kick start your day in a healthy way. This recipe easy Oats Idli can be prepared in a jiffy for the busy weekday mornings.
Serve the Instant Oats Rava Idli Recipe along with some Tomato Onion Chutney or Vengayam Sambar for breakfast or a weeknight dinner.
This meal is also suitable foe the diabetics.
Take a look at what more you can cook with oats
Notes:
1. Using oats in idli recipe can be little tricky due to it's sticky texture. Roasting it well will eliminate the sticky texture of the oats.
2. You can use same measurement of cooking soda instead of eno salt/fruit salt.
3. Adding grated vegetables like carrots, cabbage, or even capsicum will enhance the taste and nutrient values of the idlis.
4. Butter milk can be substituted with water while preparing batter.
5. You can even mix all the dry ingredients of the mix and store it in air tight container in fridge for about few months.
Course:
South Indian Breakfast
Ingredients
1-1/2 cup

Instant Oats (Oatmeal)

1/2 cup

Sooji (Semolina/ Rava)

1 cup

Curd (Dahi / Yogurt)

1

Carrot (Gajjar)

, grated

Coriander (Dhania) Leaves

, a bunch, finely chopped
1/2 teaspoon

Enos Fruit Salt

Salt

, to taste
Ingredients for seasoning
1 teaspoon

Oil

1/2 teaspoon

Mustard seeds (Rai/ Kadugu)

1 sprig

Curry leaves

, finely chopped
1/4 teaspoon

Asafoetida (hing)

2

Green Chillies

, finely chopped
1 tablespoon

Chana dal (Bengal Gram Dal)

1 tablespoon

Cashew nuts

, broken
How to make Instant Oats Rava Idli Recipe
To begin making the Instant Oats Rava Idli Recipe, we will first prepare the tempering/tadka that will be added to the Oats Rava Idli.

Heat oil in a skillet on medium heat. Add mustard seeds and as they begin to splutter, add chana dal and roast the dal until it turns golden brown. Once the dal has turned golden brown, add chopped green chilies, curry leaves and asafoetida and saute for a few seconds.Turn off the flame and set aside to cool.

In another pan, on medium flame dry roast the oats until you get the roasted aroma and it slightly changes in color. Once roasted, allow it to cool and blend to a make a powder and keep it aside.

In a large mixing bowl, add the oats powder and roasted rava, roasted seasoning ingredients, grated carrots and chopped coriander leaves. Mix well.

Add yogurt, salt and little water at a time to make it to a thick batter. The consistency of the oats idli batter should be slightly loose than a idli batter. Set it aside for 10-15 mins. The batter will thicken while it rests. After the resting period, add the enos fruit salt and mix again.

Preheat an idli steamer with water. Grease idli plates with oil and pour the batter into each cavity of the idli plate.

Place the Oats Rava Idli into the steamer and steam for 10-15 minutes until cooked through.

Serve the Instant Oats Rava Idli Recipe along with some Tomato Onion Chutney or Vengayam Sambar for a weeknight dinner.