Javvarisi Dosa Recipe - Soft & Instant Sabudana Dosa Recipe
The Javvarisi Dosa Recipe is an instant and soft dosa that can be prepared with a little bit of notice. The soaked sabudana/sago is ground along with rice and pepper and made like a normal dosa and served with chutney and sambar.

Sowpernica
On

Friday, 08 March 2013 21:08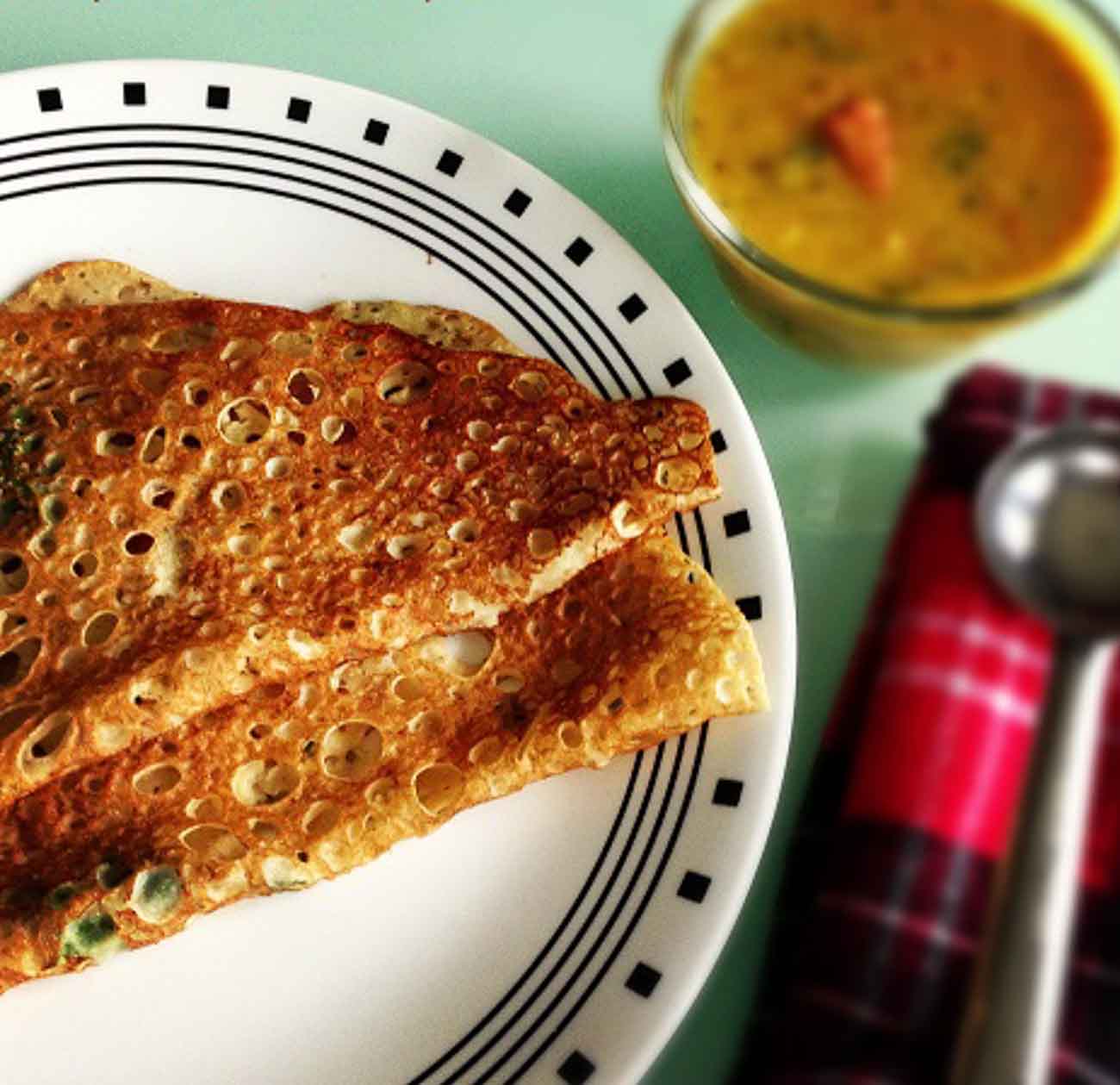 Javvarisi Dosa Recipe is a delicious dosa that is made from sabudana pearls also known as sago or tapioca pearls. Sago, is ground along with rice and spices with black pepper corns and cooked similar to how the Rava dosa is made.
Sago/Sabudana is a classic grain used while preparing dishes for Upvas or Ekadashi. It is high in carbohydrates that helps people who are on diet, to help them with energy during the day. Sabudana is also made in Kheer or mixed with milk and fed to babies/toddlers for weight gain. Popularly Sabudana is used as one of main ingredients in Falooda.
Serve Javvarisi Dosa Recipe along with Vengaya Sambar and Coconut Chutney for a weekend breakfast.
If you like this Javvarisi Dosa Recipe, try making more dosa recipes like
Course:
South Indian Breakfast
Ingredients
1/2 cup

Sabudana (Tapioca Pearls)

1/4 cup

Curd (Dahi / Yogurt)

1 cup

Idli Rice

1

Onion

, finely chopped 
1/2 teaspoon

Whole Black Peppercorns

, coarsely pounded
1 teaspoon

Ginger

, grated

Salt

, to taste 
6

Curry leaves

, chopped 

Coriander (Dhania) Leaves

, small bunch, finely chopped 

Cooking oil

, for making dosas 
How to make Javvarisi Dosa Recipe - Soft & Instant Sabudana Dosa Recipe
To begin making the Javvarisi Dosa Recipe, soak Javvarisi (Sabudana) in yogurt and the rice in water for about 4 to 5 hours.

After the soaking, blend both the sago and rice together, adding just enough water to make a smooth Javvarisi Dosa batter of a thick consistency.

Heat a teaspoon of oil in a small pan; add mustard seeds and allow them to crackle. Add in the chopped onions, curry leaves, ginger and saute for a few minutes until the onions turn soft and translucent.

Add the onion mixture, along with the crushed pepper to the ground Javvarisi Dosa batter.

At this point add enough water to make a pouring consistency Javvarisi Dosa batter (thinner than pancake batter)

Preheat a skillet; once the skillet is hot, pour the Javvarisi Dosa batter from the center to sides. The batter will sizzle away and spread itself to the sides.

You will not have to spread the Javvarisi Dosa batter, just tilt the skillet and allow the batter to spread naturally.

Drizzle some oil around the sides and allow the Javvarisi Dosa batter to crispen and brown itself, flipping it once to the other side to cook as well. Proceed the same way with the remaining Javvarisi Dosa batter.

Serve Javvarisi Dosa Recipe along with Vengaya Sambar and Coconut Chutney for a weekend breakfast.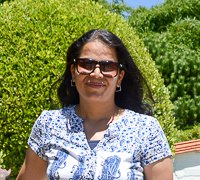 Sowpernica, a South Indian by birth and an Australian by choice is a culinary writer and an amateur food photographer. She is the cook, founder & food photographer behind Sowpernica's Kitchen www.sowpernica-samayal.com which has been up and running for the last 5 years. Having started her experiments in the kitchen at a young age, her motto has always been making fresh, healthy and tasty meals for her family and friends in a quick, easy and less stress way without spending way too much time in the kitchen. Her recipe articles have been featured in popular magazines such as Aval Kitchen, Mangayar malar, Gokulam. Kungumam thozhi, The Indian Link etc both in India and Australia.