Kale Apple Salad Recipe
A deliciously simple salad to toss and serve with the whole goodness of slices apples and kale

RUBY PATHAK
On

Friday, 02 February 2018 09:00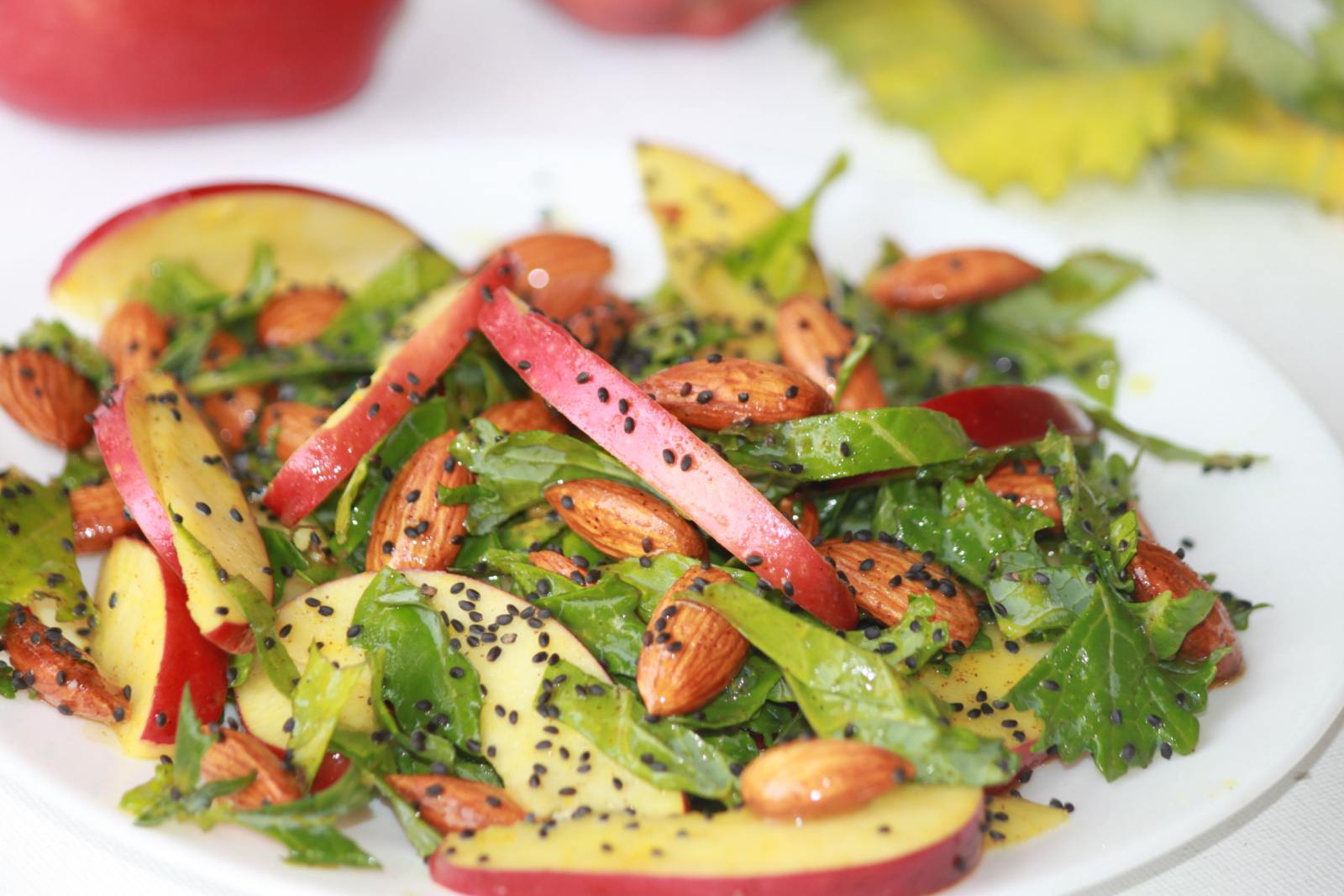 This Kale and Apple Salad is a holiday special loaded with almonds, and chia seeds. The dressing is used is a honey dijon mustard. The sweetness is absolutely perfect for children to enjoy. A party salad to make for your next friendly get together or a kitty party. You will love the crunchy Kale and almond bites with sweetness of red apple and the all time favourite dressing.
Serve Kale and Apple Salad for your sunday continental meal along with Cream of Mushroom Soup and Garlic Bread
If you like this recipe, here are a few more Kale Recipes
Ingredients
1

Apple

, chopped into thin slices
1 1/2 cups

Kale

, leaves
1/4 cup

Badam (Almond)

, slivered
1 teaspoon

Chia Seeds

1 teaspoon

Dijon Mustard

1 teaspoon

Honey

Salt

, to taste
How to make Kale Apple Salad Recipe
To begin making Kale Apple Salad Recipe, first clean the Kale leaves thoroughly as they contain fine mud particles in its crevices. Drain the water from the leaves and chop the Kale leaves.

Mix the Kale leaves with a little salt in a bowl and rest for 5 minutes.

Take a small mixing bowl and add Dijon mustard and honey. Mix them well.

Now to assemble the salad, take a large salad bowl and add the kale leaves into it. Add the sliced apples, slivered almonds and dijon mustard and honey mix. to the kale and toss the salad well.

Sprinkle chia seeds on top and serve cold.

Serve Kale and Apple Salad for your sunday continental meal along with Cream of Mushroom Soup and Garlic Bread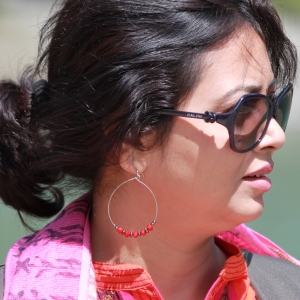 Apart from being a co-director for our online fashion brand I am one self taught and passionate recipe developer. My family and friends love my cooked recipes for the last 20 years both when I was staying abroad and also at present in my homeland. My mission is to make cooking fun and make it better, beautiful, simple, tasty, healthy using organic ingredients. Finally turn my hobby to a career for the rest of my life which at present is my dream food business, TASTY FUSION. I am really thankful to my parents and family for inspiring and supporting me. Grateful to food networks of USA,AUSTRALIA AND INDIA to feed my passion and bring it to life. Online Recipe Websites, recipe books, Magazines are fresh air that fuel my hobby and creativity. Love to innovate,experiment recipes from world cuisine. Yoga, Gym Workout, Travel, Home making, Music are few of my interests. I just love my Life. For collaboration and information,please contact me at: ruby_pathak@yahoo.com Appreciate your interest in my page.