Kale Pumpkin Orzo Soup Recipe
Serve this warm kale and pumpkin soup with the addition of orzo pasta cooked to perfection as a meal for a cold winter evening along with Focaccia Bread

RUBY PATHAK
On

Sunday, 04 February 2018 08:00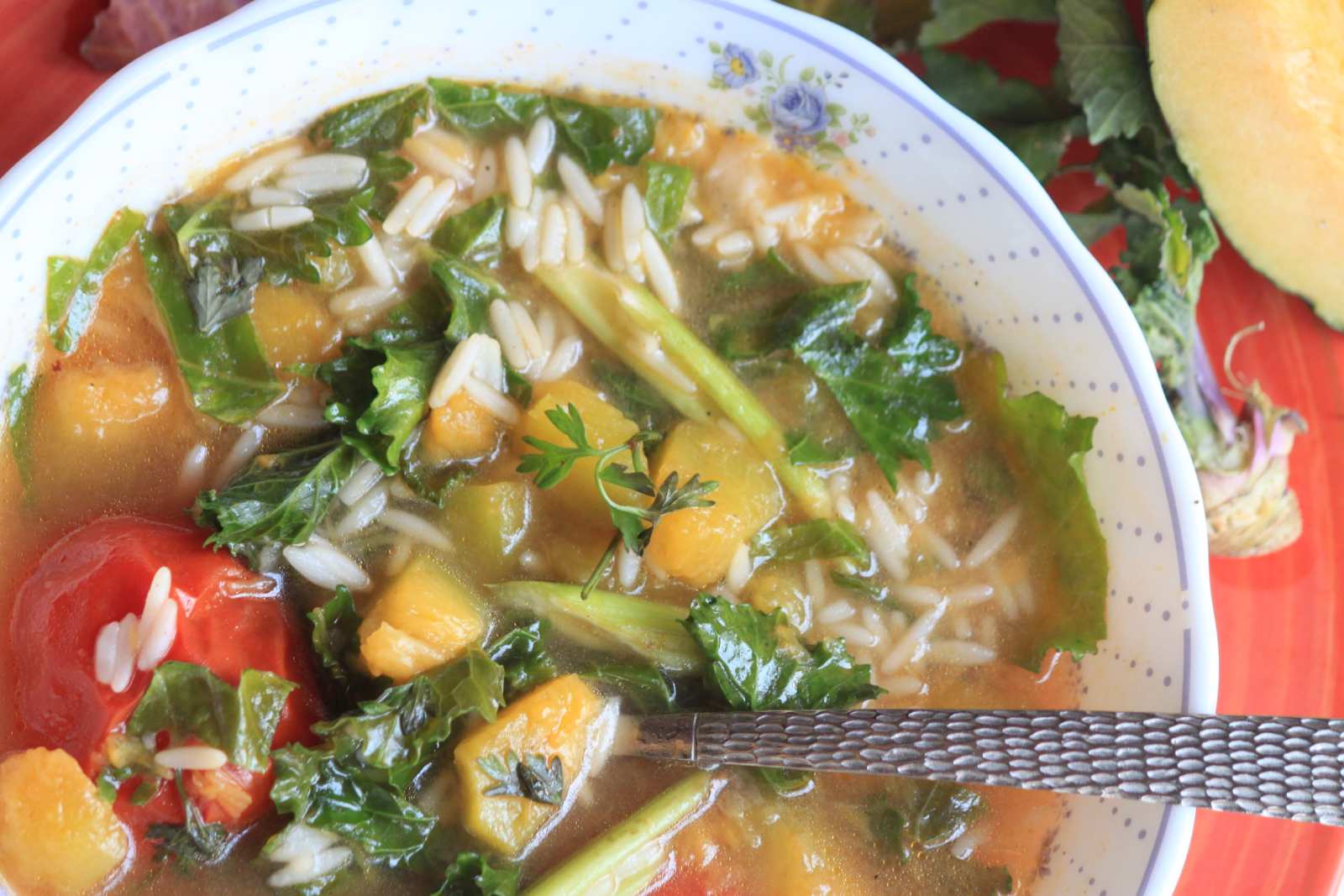 Mediterranean inspired very light and healthy orzo soup with kale and pumpkin. We love these ingredients and have made a delectable and heavy soup, a great winter recipe to enjoy at anytime meal of the day. You can use any vegetables for the soup; since pumpkin is available in plenty during the winter season we have used it. You can even use Spinach in place of Kale if it not available in your area. Use a vegetable broth to make it a vegetarian soup or just follow the recipe details to make non- vegetarian one.
Serve Kale Pumpkin Orzo Soup Recipe along with Whole Wheat Rosemary Focaccia Bread Recipe for a weeknight dinner.
If you like this recipe, here are a few more Soup Recipes
Ingredients
2 cups

Kale

, torn into big chunks
1/4 cup

Orzo pasta

1 cup

Kaddu (Parangikai/ Pumpkin)

, cubed
1

White onion

2 cloves

Garlic

1

Tomato

, chopped into bog pieces
1

Celery

, chopped
2 cups

Vegetable stock

, or chicken stock
2 teaspoons

Apple cider vinegar

, optional

Parsley leaves

, chopped for garnish
2 teaspoons

Olive Oil

Salt and Pepper

, to taste
How to make Kale Pumpkin Orzo Soup Recipe
To begin making Kale Pumpkin Orzo Soup Recipe, first clean the kale leaves, trim off the hard steam from centre of the each leaf, now roughly chop into big chunks.

In a saucepan, add some water and cook the orzo following the package direction and cook according to you liking. Most Indians like the pasta cooked completely but traditionally the pasta is cooked al dente

Heat a medium saucepan with olive oil, add cubed pumpkin and cook the pumpkin by closing the lip of the pan. Now add the onions, garlic and celery and give it a good stir until the onions they are cooked.

Now add the vegetable (or chicken) stock and bring the soup to a boil. Add the cooked Orzo Pasta and Apple Cider vinegar (optional).

Now add the kale leaves and season the soup with salt and pepper. Cook for 2 minutes and garnish with parsley.

Serve Kale Pumpkin Orzo Soup Recipe along with Whole Wheat Rosemary Focaccia Bread Recipe for a weeknight dinner.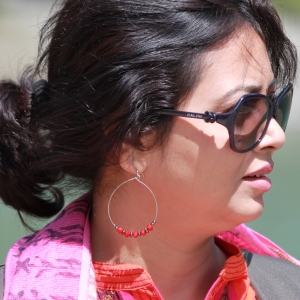 Apart from being a co-director for our online fashion brand I am one self taught and passionate recipe developer. My family and friends love my cooked recipes for the last 20 years both when I was staying abroad and also at present in my homeland. My mission is to make cooking fun and make it better, beautiful, simple, tasty, healthy using organic ingredients. Finally turn my hobby to a career for the rest of my life which at present is my dream food business, TASTY FUSION. I am really thankful to my parents and family for inspiring and supporting me. Grateful to food networks of USA,AUSTRALIA AND INDIA to feed my passion and bring it to life. Online Recipe Websites, recipe books, Magazines are fresh air that fuel my hobby and creativity. Love to innovate,experiment recipes from world cuisine. Yoga, Gym Workout, Travel, Home making, Music are few of my interests. I just love my Life. For collaboration and information,please contact me at: ruby_pathak@yahoo.com Appreciate your interest in my page.