Spicy Lime Pickle Recipe (Naranga Achaar)
Sweet & Spicy lemon pickle with added jaggery that is good to store for a year or more

Susan Abraham
On

Tuesday, 10 September 2013 13:55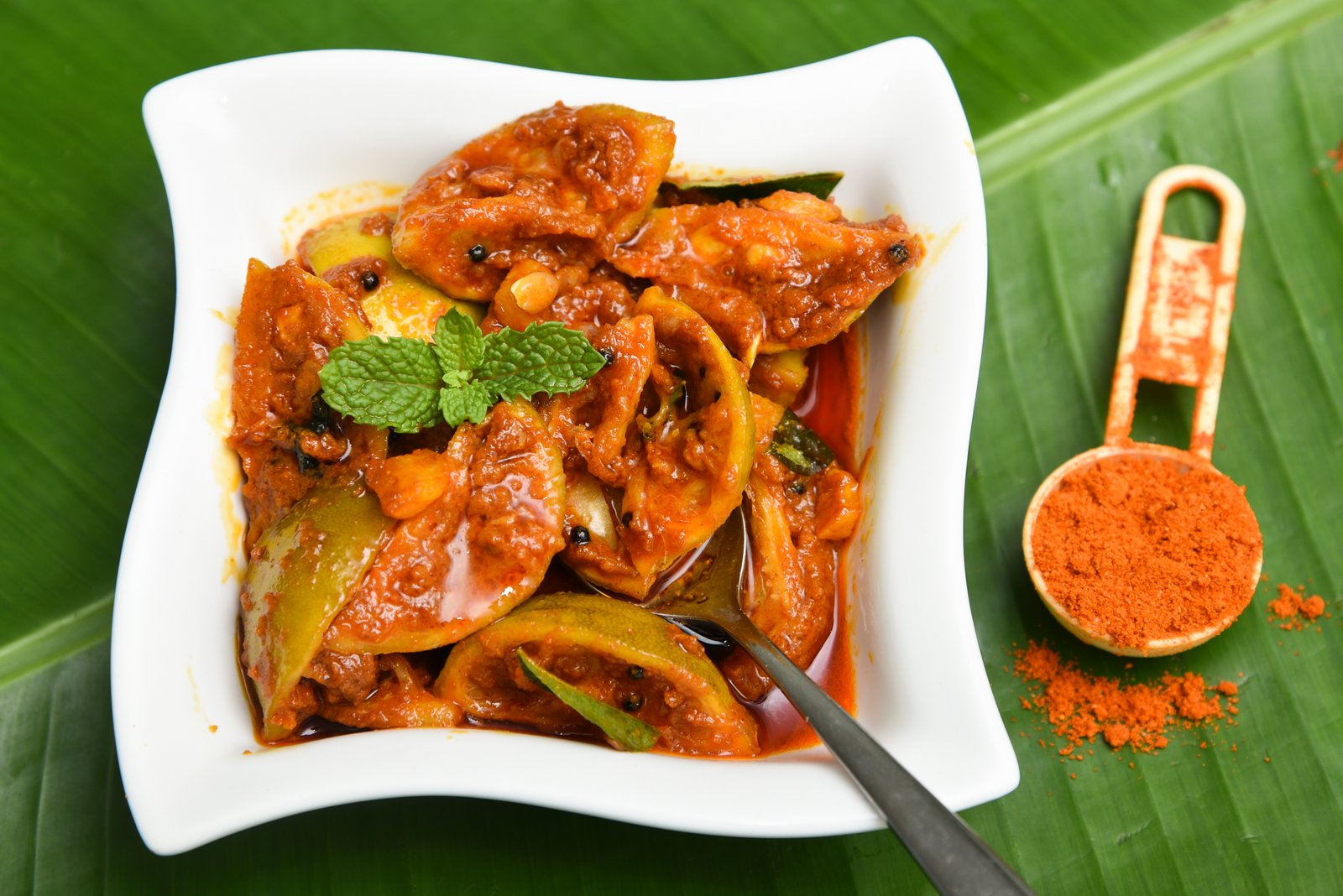 Notes:
Use prime, fresh ingredients.
Always store pickles in Glass jar.
Wash and sterilise Glass containers thoroughly. Dry them, with a clean kitchen towel.
Ensure Pickles are well covered in their respective liquid to prevent fungus. Lids must be airtight.
Label and date each jar.
Traditionally in India, after making pickle, they are stored in glass or porcelain jars and kept in the heat of the Sun in Summers, this helps in tenderising the skin, and . In cold countries what we could do is to keep this bottle near to the cooking range, while you are cooking.
Sesame Seed Oil – It is one of the most fragrant and flavourful oils, with a nutty taste. North Indians use Mustard Oil in pickles, while South Indians use Sesame seed Oil.
Ingredients
700 grams

Lemons

, approx 700 grams

Water

, to cover the Limes by 1 inch

Salt

, to taste 
Ingredients for the Pickle Masala
15 cloves

Garlic

, finely chopped
50 grams

Ginger

, finely chopped
4 sprig

Curry leaves

1 teaspoon

Mustard seeds

1 teaspoon

Methi Seeds (Fenugreek Seeds)

1 tablespoon

Red chilli powder

1 teaspoon

Turmeric powder (Haldi)

1/2 teaspoon

Asafoetida (hing)

1/2 cup

Sesame (Gingelly) Oil

1/2 cup

Vinegar

Salt

, to taste
1 tablespoon

Jaggery
How to make Spicy Lime Pickle Recipe (Naranga Achaar)
To begin making the Spicy Lime Pickle Recipe, in a large sauce pan; bring to boil the whole limes with water and salt. Reduce to medium flame and and simmer for 20 minutes until the lemons are soft. Drain the liquids and allow the lemons to cool. Once cooled cut into small bits (what we did was – cut each Lime into 8 quarters, further each quarter into 3-4 pieces)

In a small bowl, combine the chilli and turmeric powder in a small amount of water to make a paste and keep aside. By mixing masala powder in water, it prevents the powders from burning as soon as they hit the hot pan.

Heat the oil in a heavy bottomed pan on low heat; add in the mustard seeds and allow it to crackle. Then add in the fenugreek seeds and curry leaves and stir for about a minute.

Stir in the chopped ginger and garlic and sauté for about 10 minutes on medium flame. Add in the powder paste and stir for 4 minutes. Next add in the chopped lemonds and stir well, check for salt and adjust to taste. Finally add in the jaggery and turn off the heat. Stir all the ingredients until well combined. Allow the mixture to cool.

In a separate pan, add in the vinegar and bring it to a boil. Once cooled stir it into the Spicy Lime Pickle mixture. Transfer to a glass jar and store. You can serve Spicy Lime Pickle Recipe (Naranga Achaar) with Cabbage Paneer Parathas Recipe and curd. You can also serve it with steamed rice, Vendakkai Vengayam Sambar Recipe (Okra in Tangy Lentil Curry) and Elai Vadam Recipe (A Traditional South Indian Rice Papad)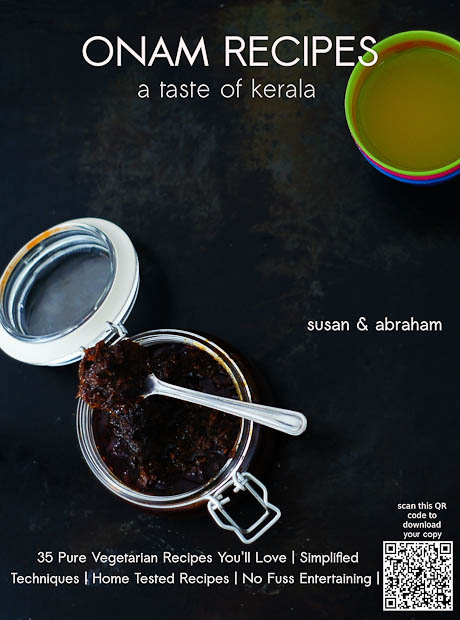 I am a Calcutta born, Malayalee raised, South Indian from Kerala, travelled widely and has lived in Goa, Mumbai, Ahmadabad, Dubai and now for the past seven years in London, giving me an insight into many cuisines. With patience and some self-taught techniques in food photography, ended-up in a large pool of food-photos!! Thank eventually lead to the ebook of Onam Recipes - A taste of Kerela. I hope you enjoy cooking from this book, that I have passionately created just for you.