Maharashtrian Anarsa Recipe

Karthika Gopalakrishnan
On

Wednesday, 11 January 2017 00:08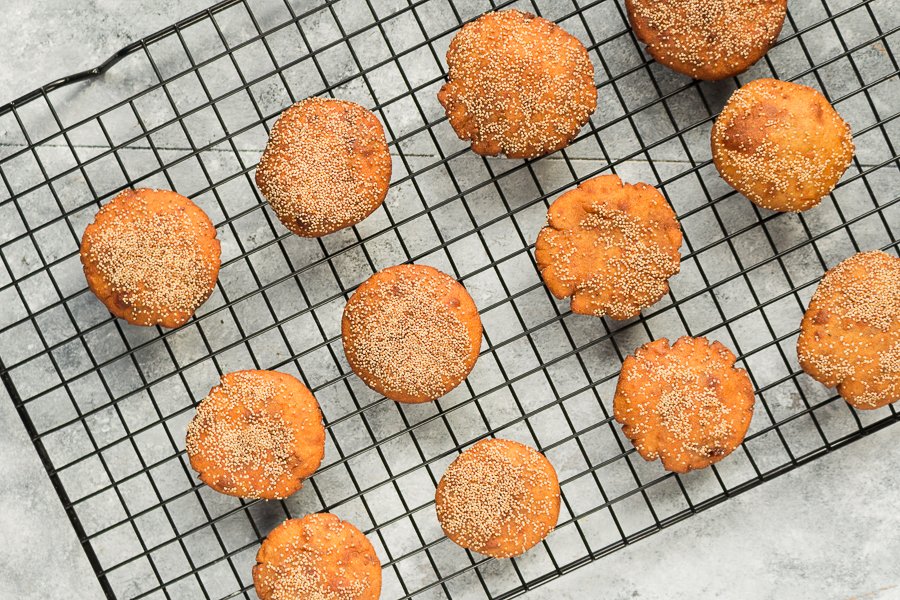 Anarsa is an authentic Maharashtrian sweet snack recipe prepared during the festive season. The recipe calls for common ingredients available in all households like powdered jaggery, rice, and ghee. The pastry-like snack is authentically prepared by deep frying the rice discs in a surplus amount of ghee. But I have deep fried in cooking oil. Though they look like a perfect quick fix, the authentic way of preparation is time-consuming as the rice has to be soaked in water for 3 days. If you are short of time, you can try the same with store bought rice flour.
Serve Maharashtrian Anarsa Recipe during evening with a hot cup of tea or along with festive meal.
If you like this recipe, try more of the Maharashtrian authentic delicacies like-
Ingredients
1 Cup

Rice

, soaked for 3 days (wash & change water everyday)
1 Cup

Jaggery

, powdered
1/2 cup

Milk

1/2

Ripe Bananas

, (optional) mashed
3 tablespoons

Poppy seeds

Oil

, for deep frying

Salt

, a pinch
How to make Maharashtrian Anarsa Recipe
Drain the water from the bowl. Spread the drained rice in a cotton cloth and allow them to fry for 4-5 hours. Ensure that the rice should not lose its moisture completely. It has to retain the minimal amount of moisture.

Grind them without adding water into a coarse powder. This is called Pithi. You could also use about 1-1/2 cups of rice flour directly to make this recipe as well.

Now, in another bowl, add grounded rice, powdered jaggery and combine them together.

Add milk little by little and mix them well. It should be in the dough consistency.

The addition of banana ensures the sugar is completely dissolved. You can optionally add half of banana mashed, at this time and mix the dough till it comes together.

Make small balls out of the dough.

In a baking tray, spread poppy seeds evenly.

Place the rice balls on the tray. Gently flattened the balls with your fingers so that one side of it is coated with poppy seeds. The flattened disc should retain their shape.

In a Kadai, heat oil over medium heat.

Once the oil is hot, place the flattened disc with Poppy seeds on the upper side and fry them in batches. Pour hot oil over the disc so that it is evenly cooked and puff up.

Place the deep fried pastries on the tissue paper for the excess oil to drain.

Deep fry the remaining anarse and serve Maharashtrian Anarsa Recipe warmly during tea time or as a part of a festive meal.