मकई वाली भिंडी रेसिपी - Makai Wali Bhindi Recipe
मकई वाली भिंडी एक सरल और स्वादिष्ट रेसिपी है जिसे आप अपने दिन के खाने के लिए या अपने लंच बॉक्स में पैक कर ने के लिए बना सकते है.

Nithya Anantham
On

Thursday, 03 January 2019 10:00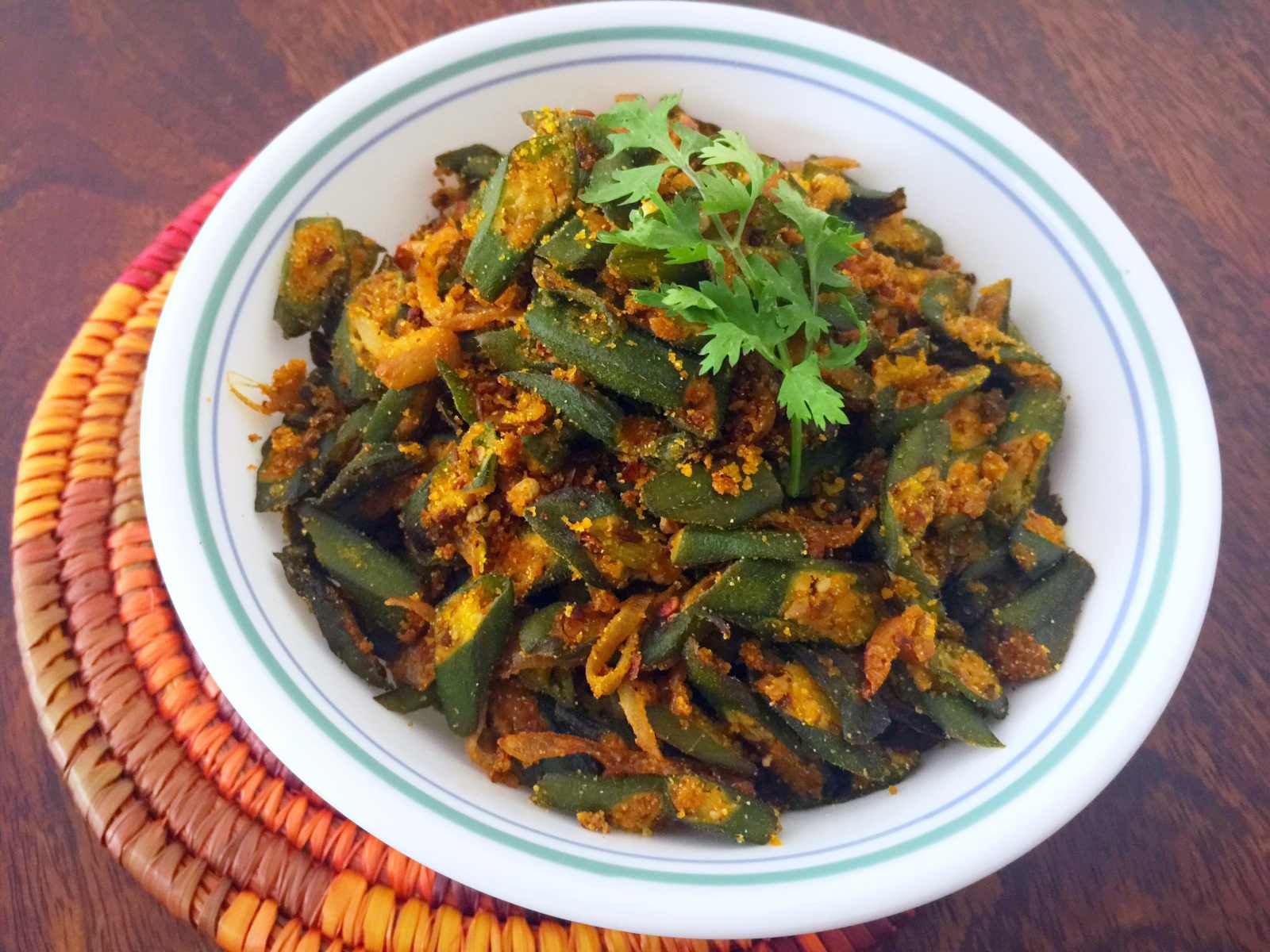 लेडी फिंगर या ओकरा उन सब्ज़िओ में से एक है जिसका रोज के खाने के लिए प्रयोग होता है. यह आसानी से मिल जाती है और आप इस सब्ज़ी से अलग अलग प्रकार की सब्जिआ बना सकते है. आज हम यहाँ मकई वाली भिंडी बनाएंगे जिसे आप अपने लंच बॉक्स में भी पैक कर सकती है.
मकई वाली भिंडी रेसिपी को पंचमेल दाल, फुल्का और टमाटर प्याज और ककड़ी का रायता के साथ दिन के खाने के लिए परोसे।
अगर आपको यह रेसिपी पसंद है, तो आप यह भी बना सकते है,
The contest is in association with Preethi Kitchen Appliances.
Ingredients
400 ग्राम

भिंडी

, सीधा काट ले
3 बड़े चम्मच

मक्की का आटा

1

प्याज

, पतला और सीधा काट ले
1 छोटा चम्मच

जीरा

2 छोटा चम्मच

धनिया पाउडर

1 छोटा चम्मच

लाल मिर्च पाउडर

1 छोटा चम्मच

हल्दी पाउडर

1 छोटा चम्मच

गरम मसाला पाउडर

1 छोटा चम्मच

अमचूर

2 छोटा चम्मच

तेल

नमक

, स्वाद अनुसार
How to make मकई वाली भिंडी रेसिपी - Makai Wali Bhindi Recipe
मकई वाली भिंडी रेसिपी बनाने के लिए सबसे पहले भिंडी को सीधा और पतला काट ले. इन्हे अलग से रख दे.

अब एक कढ़ाई में तेल गरम करें। इसमें जीरा डाले और तड़कने दे. जीरा के तड़कने के बाद इसमें प्याज डाले और इनके सुनहरा भूरा होने तक पका ले.

अब इसमें भिंडी डाले और मिला ले. कढ़ाई को ढके और 3 मिनट के लिए धीमी आंच पर पका ले.

अब इसमें धनिया पाउडर, लाल मिर्च पाउडर, हल्दी पाउडर, नमक डाले और अच्छी तरह से मिला ले. 2 मिनट के लिए पकने दे.

अब इसमें मक्की का आटा डाले और मिला ले. धीमी आंच पर 5 से 6 मिनट के लिए पका ले.

अब इसमें गरम मसाला, अमचूर पाउडर, नमक डाले और मिला ले. 1 मिनट तक पकाए और परोसे।

मकई वाली भिंडी रेसिपी को पंचमेल दाल, फुल्का और टमाटर प्याज और ककड़ी का रायता के साथ दिन के खाने के लिए परोसे।