Malida Recipe (Healthy Whole Wheat Afghan Sweet)
A dessert and a snack recipe

Divya Shivaraman
On

Wednesday, 25 March 2015 00:04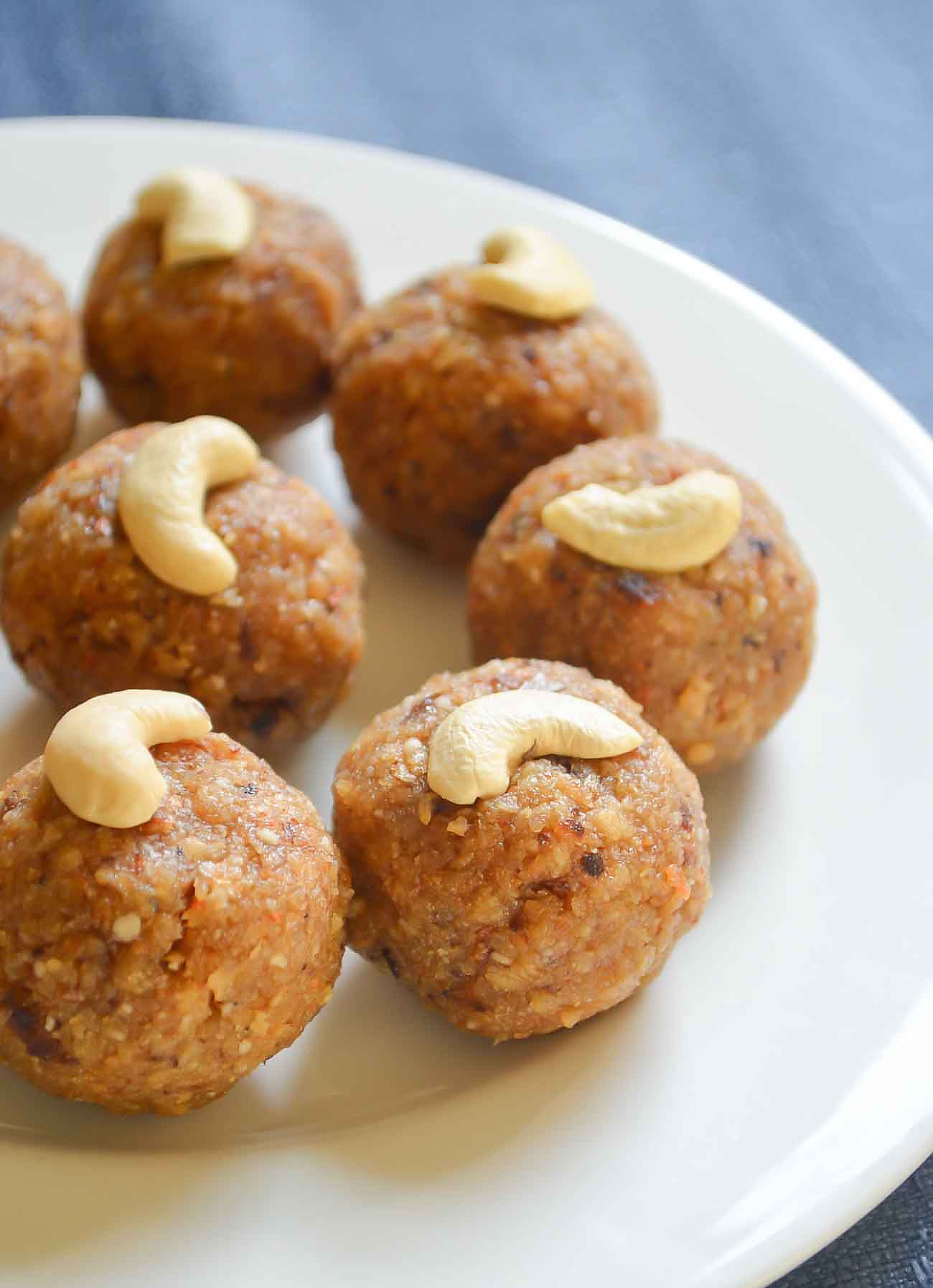 Malida is a traditional Afghan Sweet, made with whole wheat flour dough crumbled, sweetened and flavored with cardamom and dry fruits. Malida can also be made from leftover or fresh whole wheat Rotis or flat breads. The addition of Jaggery and dates to the Malida recipe, not only adds to the sweetness but also to the nutrition content of this wholesome sweet. Jaggery has the ability to cleanse your body, helps in digestion and also contains minerals that can be easily absorbed by the body to provide energy and vital nutrition. Malida Recipe (Healthy Whole Wheat Afghan Sweet) with chai as a tea time snack.
If you are looking for more snack recipes, here are a few more
Did You Know: Dates are Mother Nature's iron tablets in a fruit form. They are loaded with vitamins, fiber and iron. They help in alleviating constipation or intestinal disorders and are a natural solution for anemia. Research say that if we consume 2 to 3 dates per day it improves the blood and its circulation in our body. In case of women, regular consumption of dates would regulate the menstruation cycle too.
Note: In this recipe, I am using Roti (Indian Flat Bread) to make the Malida Recipe. Traditionally you will have to roast the whole wheat flour and semolina in ghee and then proceed to make this dish.
Ingredients
8

Leftover roti

1/4 cup

Jaggery

, grated
1/2 teaspoon

Cardamom Powder (Elaichi)

1/2

Whole Almonds (Badam)

1/4 cup

Dates

, (pitted) finely chopped
2 tablespoons

Ghee
How to make Malida Recipe (Healthy Whole Wheat Afghan Sweet)
To begin making the Malida Recipe, tear the Roti to bite sized pieces. Process the roti to coarse texture using Food Processor. You would get about approximately 3 cups of the roti mixture. Keep this aside.

The next step is to process the dry fruits. First add the almonds and make a course powder.

Into a large mixing bowl, add the powdered almonds, chopped dates, cardamom powder and jaggery. Stir well to combine. Keep this mixture aside.

Our next step is to lightly roast the roti powder in ghee. Heat a heavy bottomed pan on low heat and melt the ghee. Add in the Roti powder and stir well.

Roast the whole wheat roti for about 5 to 7 minutes or until the powder is hot enough. The reason we roast on low heat, is so that it becomes crisp slightly and the heat also helps in binding the remaining ingredients to make the malida.

Add this toasted powder to the wide bowl with other ingredients. Combine all the ingredients together using your hand. Once mixture feels wet, start making small bite balls out of the Malida Mixture.

Malida would be little sticky while making balls but the jaggery will get hard and hold shape once it rests for a few minutes.

Serve the Malida as a tea time snack or as a healthy lunch box snack for kids. This sweet is packed with nutrition and goodness that you can have it as a quick energy booster for those long work days.