Mithi Mathri Recipe (Crispy Fried Sweet Fritters)

Monika Manchanda
On

Saturday, 24 October 2015 11:20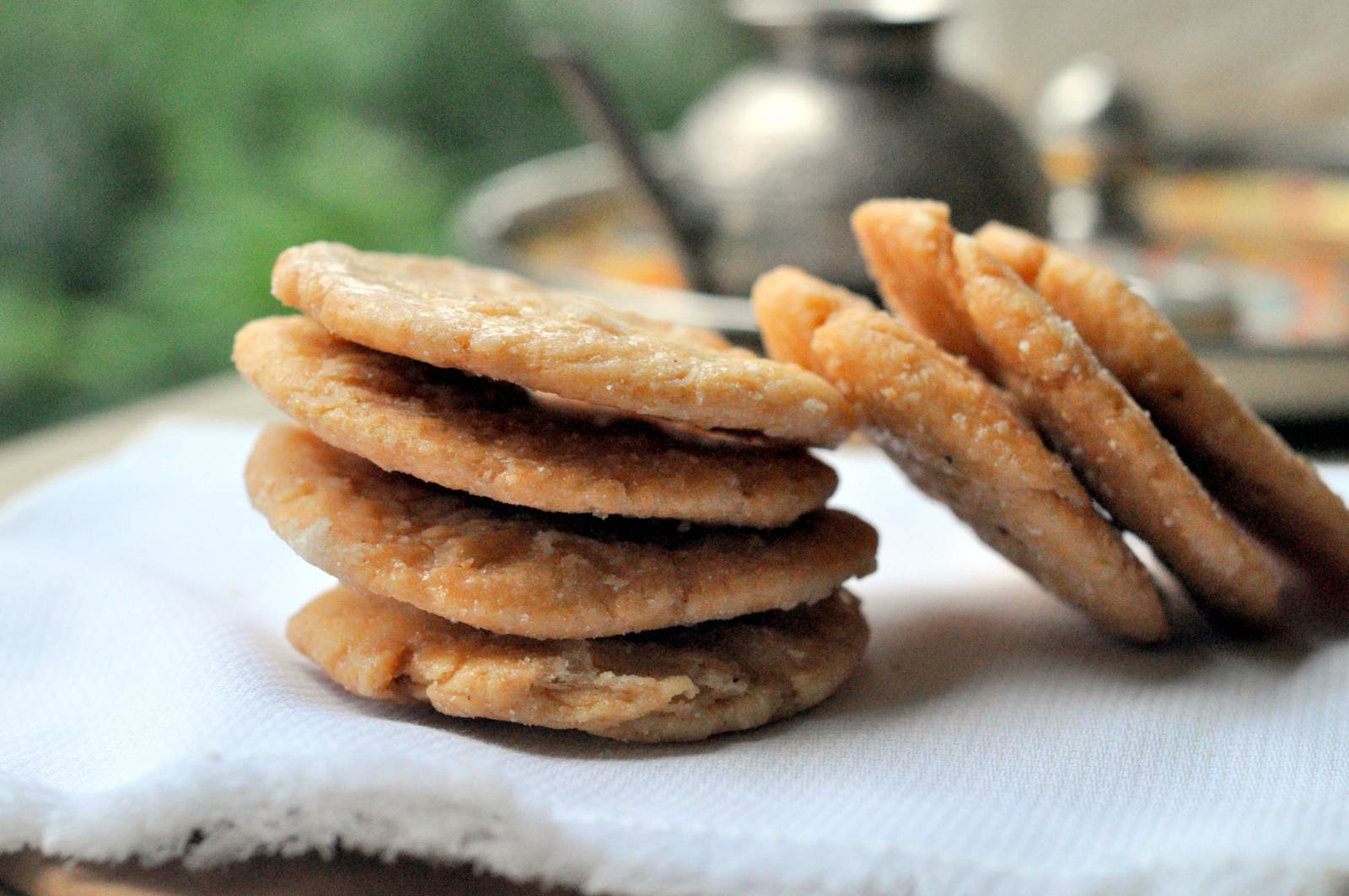 Methi Mathri Recipe is a traditional deep-fried snack of flat fritters flavoured with typical Indian spices. It is usually made during the festive season when every household swings into action preparing a host of homemade sweets, desserts and savoury snacks. Mathri is usually savoury and spiced with ajwain amongst other things, but this recipe is for a sweetened mathri. It is essentially a shortcrust pastry like dough, flattened into rounds and deep fried till golden. Then, the mathri is coated with sugar syrup, creating a crunchy, but flaky fritter laced with a hint of sweetness, perfect for the festive celebrations. You can make this ahead and serve it at a festive gathering too.
If you like tea time snacks recipe, try more dishes like
Note: To check the string consistency of the sugar syrup, drop a few drops of syrup on a plate, and once cool dab your fingers in the syrup. Stretch between finger and thumb to check for the formation of strings. The thicker the syrup gets the more strings you get.
Ingredients
For the mathri dough
1 cup

All Purpose Flour (Maida)

2 tablespoons

Chiroti Rava

1/4 teaspoon

Salt

1/4 cup

Ghee

1/4 cup

Lukewarm Water

For the sugar syrup
1 cup

Water

1/2 cup

Sugar

1 teaspoon

Cardamom Powder (Elaichi)
How to make Mithi Mathri Recipe (Crispy Fried Sweet Fritters)
Mithi Mathri Recipe, first lets prepare the dough. Mix the maida, sooji and salt together in a mixing bowl.

Next, add the ghee to the mixture and rub between your fingers until the dough turns crumbly and resembles breadcrumbs.

Add the warm water to it a little by little, while bringing it together into a dough. Press together till it forms a ball. Knead the dough for 3-4 minutes till it no longer sticks, and easily forms a ball. Set it aside to rest for 5 minutes. Then, knead it again till soft for about 5 minutes.

Cover the dough with a muslin cloth and let it rest for 30 minutes.

After 30 minutes, divide the dough in 16 equal parts. Make balls and keep aside for 5 minutes

Next, roll out the mathris by rolling each ball into a disc, about 1/4 inch thick and 2-3 inches in diameter. Poke the rolled out mathri with fork or knife so that it doesn't fluff up while frying.

Warm some oil in a kadhai and deep fry the mathris for 2-3 minutes on each side until they turn golden brown. Remove from the oil using a slotted spoon and keep aside to cool.

Meanwhile, prepare the sugar syrup by boiling together water, sugar and cardamom powder in a heavy-bottomed saucepan.

Once the mixture comes to a boil, reduce the heat and continue to cook till the syrup reaches two-string consistency. This should take about 8-10 minutes on low heat.

Switch off the heat and dip the pre-fried mathri in to the sugar syrup. Keep the mathri sub-merged in sugar syrup for about 30 seconds so that it is completely coated.

Place the sugar-coated mathri on a tray till completely dry. Then the Mithi Mathri store in an airtight container when completely dry and cool. You can make this ahead and serve it at a festive gathering too.