Lemon Custard Tart Recipe

Archana Doshi
On

Thursday, 30 August 2012 11:19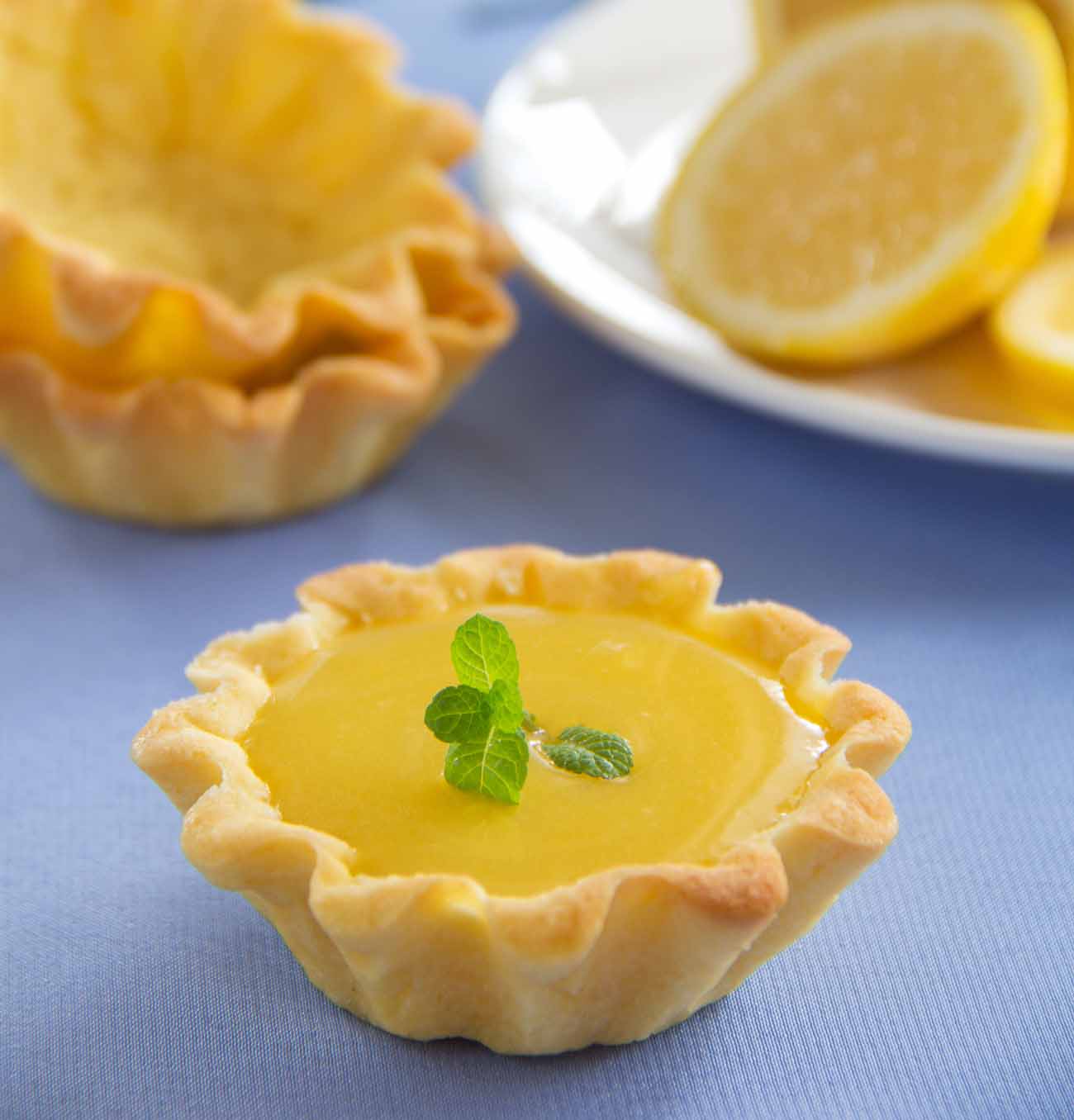 The Lemon Custard Pie Recipe is a refreshing recipe of my aunt who is a wonderful baker. She never fails to impress us with her cooking skills every time we visited her. And this recipe I managed to sneak out of her recipe diary. Lemon is one of my favorite flavors this recipe tops the charts of all the lemon dessert recipes I have had so far.
Serve the Lemon Custard Tart Recipe as a comforting Dessert after your dinner meal.
If you are looking for more Lemon Recipe here are some :
Note: Do not bake the pie crust right away, just prepare the dough, roll the dough and fit it into the pie crust pan and refrigerate until the lemon filling is ready
Ingredients
3 tablespoons

All Purpose Flour (Maida)

1 cup

Milk

1 cup

Caster Sugar

1 tablespoon

Butter

, softened
2

Whole Eggs

, separated
1/4 cup

Lemon juice

2 teaspoons

Lemon zest

1

All Purpose Pie Crust

, (prepare it in a 9 inch pan)
1

Kiwi

, Sliced (or any other tropical fruit)
How to make Lemon Custard Tart Recipe
To begin making the Lemon Pie (Tart) Recipe, preheat the oven to 170 degree celsius. Combine the cold milk and flour and stir until the flour is well dissolved. Keep aside.

Using a stand mixer bowl or any other large bowl beat sugar and butter until well combined. While it is beating add the egg yolks, one at a time, beating well after each addition until the mixture is soft and fluffy. Continue beating and gradually stir in the milk flour mixture. Finally, fold in the lemon juice and the zest of the lemon and set aside.

In another bowl, whisk the egg whites until it stiff forms peaks. As you continue to whisk the egg whites you will notice they will turn from translucent to white in color and when you lift the whisk up it will stand up like a peak. At this stage stop beating. It is important while whisking that the bowl and the whisk are completely dry and clean, else the stiff peaks will not form.

Fold the egg white mixture into the above lemon mixture. Pour this mixture into the prepared pie crust pan. Place the pie pan in the oven and bake for about an hour, until the top is slightly browned. The pie will be a little jiggly.

Remove from the oven and cool completely before you can refrigerate it. Before serving you can top it with slices of tropical fruits and mint.

Serve the Lemon Custard Tart Recipe as a comforting Dessert after your dinner meal.
Note: I love to make this in individual 4 inch pie pans, as it becomes easy to serve for parties and cuts well when in smaller pie pans.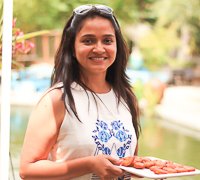 Archana Doshi is the founder of Archana's Kitchen. Archana launched Archana's Kitchen in 2007 as a way to keep track of her and family's recipes, and along the way grew it into one of the most popular cooking websites in the world. Archana is dedicated to helping home cooks be successful in the kitchen. Archana says "I hope you enjoy cooking recipes from my website where the sole effort is to make cooking simple for you. When you try out one of our recipes, we are longing to hear back from you. Do take your time to come back and share your comments, as your feedback means a lot to me"