Parsi Mawa Cake Recipe (Tea Time Cake Flavored with Cardamom & Pistachios)

Madhuri Aggarwal
On

Wednesday, 16 December 2015 00:28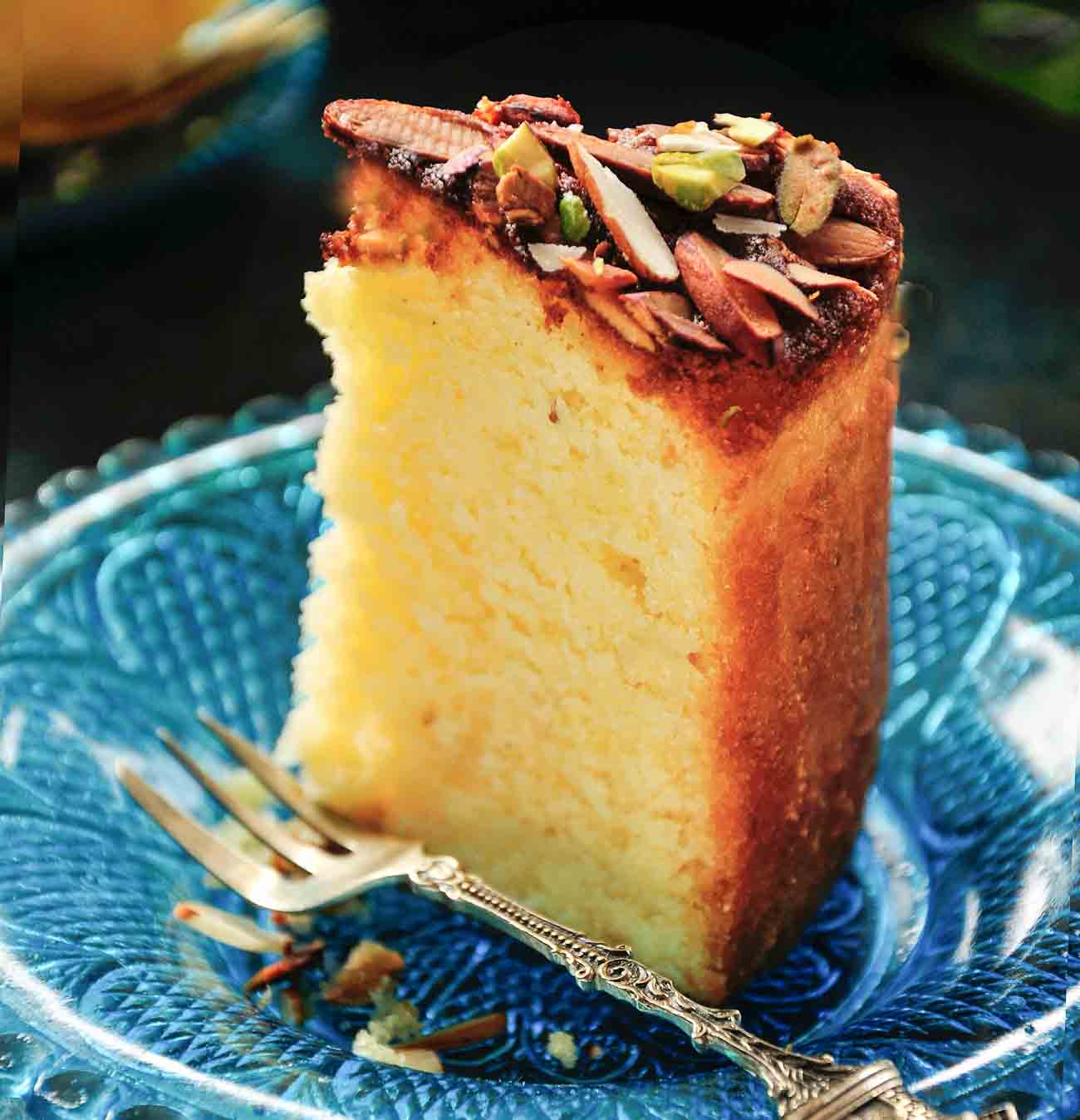 Parsi Mawa Cake Recipe is a classic tea time delicacy made famous by Irani or Parsi bakeries. It is flavored with cardamom and topped with pistachios and almond flakes. This tea time cake is moist and very light, but gets an intense, caramalised flavour from the Mawa or Khoya, which is reduced/evaporated milk. I cant forget the first time I had it at a Parsi Bakery in Pune, and remember distinctly how the cake tasted so Indian. I guess it was because of the use of cardamom in it - a spice that is so common to our traditional Indian sweet dishes. Every time I visited Pune thereafter, I would make time to go have my share of this Mawa Cake. Serve it at a tea party along with crunchy Pan Fried Onion Pakoras, Non-Fried Corn & Cheese Bites and Masala Chai. You can even pack this in your kid's snack box, for a weekday treat.
Some other popular and easy to make tea time cake recipes are
Ingredients
1-1/4 cups

All Purpose Flour (Maida)

1/2 teaspoon

Baking powder

1/4 teaspoon

Cardamom Powder (Elaichi)

1 pinch

Salt

100 grams

Khoya (Mawa)

6 tablespoons

Butter (Unsalted)

, at room temperature
1 cup

Sugar

2

Whole Eggs

, at room temperature
6 tablespoons

Milk

Slivered Almonds (Badam)

, to taste

Pistachios

, chopped, to taste
How to make Parsi Mawa Cake Recipe (Tea Time Cake Flavored with Cardamom & Pistachios)
To begin making the Parsi mama cake, first and foremost, set the oven to preheat at 180 degrees C. Then, grease and adequately dust a 7" pan and set it aside for later use.

Next, sieve together the all purpose flour, baking powder, salt, cardamom powder into a bowl and set aside.

In another mixing bowl, using a electric hand blender, whisk together crumbled mawa, butter and sugar for 4 to 5 minutes till the mixture is creamy, pale, light and fluffy.

To this mixture, add one egg at a time and whisk till well combined and smooth.

The next step is to add 1/3rd of the flour mixture and 1/3rd of the milk, alternatively and mix well between additions.

Repeat with remaining flour and milk until you get a smooth, pourable mixture.

Pour the batter into the prepared pan and even out the top. Sprinkle the almond and pistachio flakes around the surface. You can also sprinkle some additional cardamom powder for added flavour.

Place the tin in the preheated oven to bake for an hour or till a skewer inserted in the center of the cake comes out clean.

Remove the cake from the oven, allow it to cool and serve it at a tea party along with crunchy Pan Fried Onion Pakoras, Non-Fried Corn & Cheese Bites and Masala Chai.