Pumpkin Oatmeal Breakfast Bar Recipe
Kyle
On

Sunday, 04 August 2013 19:49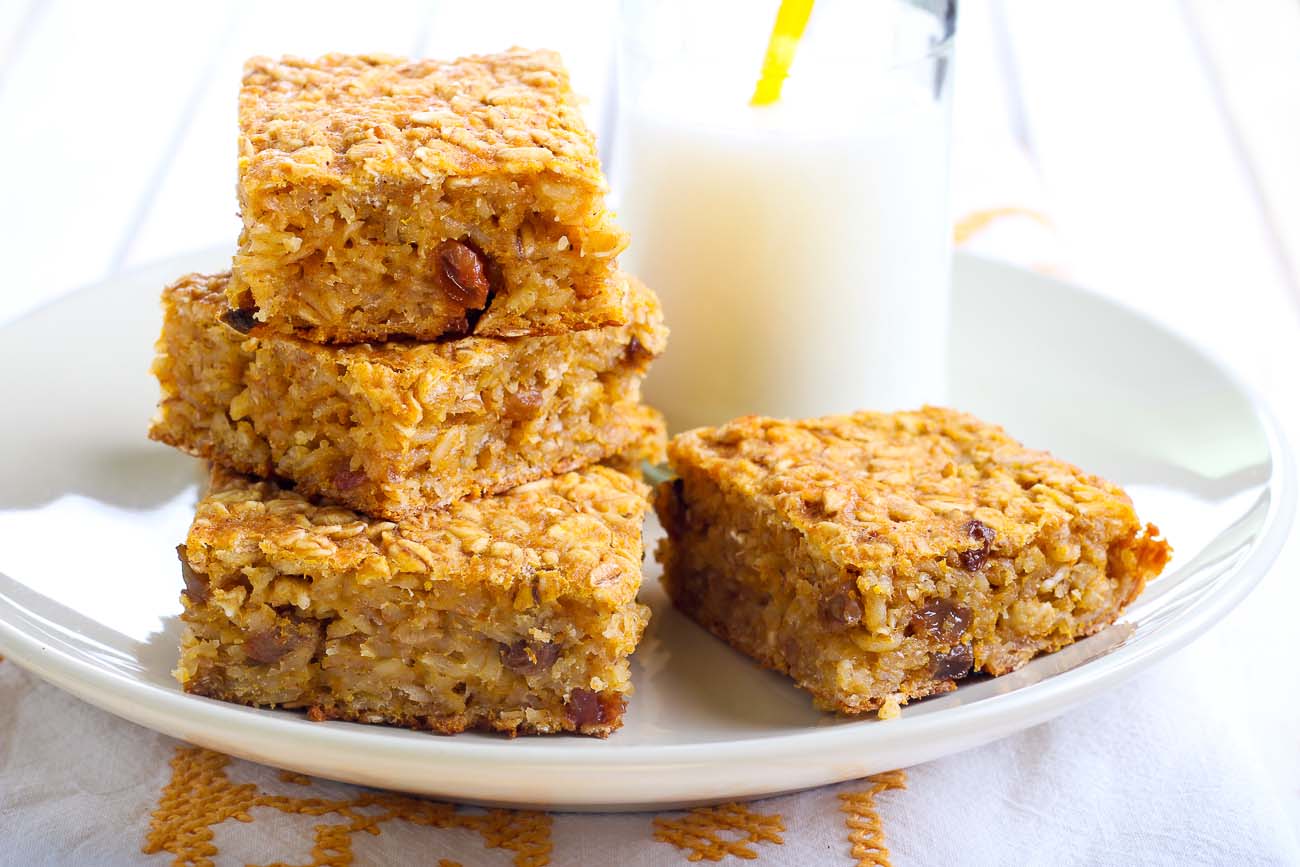 Pumpkin Oatmeal Breakfast Bar is a gluten free breakfast bar made from rice cereal, pumpkins and dry fruits. These bars are delicious, quick and simple to make that can be packed into the kids lunch boxes or even taken as a snack for trekking.
If you like this recipe, you can also try other Energy Bars such as
Ingredients
1 cup

Instant Oats (Oatmeal)

, gluten free (can use quick oats if not making gluten free)
1-1/2 cup

Rice cereal

2 tablespoon

Brown Sugar (Demerara Sugar)

1 teaspoon

Pumpkin pie spice

, or cinnamon
200 grams

Kaddu (Parangikai/ Pumpkin)

, steamed and pureed
1/3 cup

Agave nectar

, or honey
1 teaspoon

Vanilla Extract

1/3 cup

Raisins

1/3 cup

Mixed nuts

, chopped (optional)
How to make Pumpkin Oatmeal Breakfast Bar Recipe
To begin making the Pumpkin Oatmeal Breakfast Bar, we will first preheat oven to 180 C

Combine oats, rice cereal, brown sugar and the spice in a large bowl and keep aside. (dry ingredients)

In a separate bowl combine the pumpkin, agave, and vanilla (wet ingredients).

Add wet ingredients to dry ingredients and mix until combined. Add fruit and nuts and mix until uniform. Press mixture into lightly greased 9×9 pan.

Bake the pumpkin oatmeal breakfast bars in the preheated oven for 20 minutes or until completely set. Remove from the oven and cool completely cool before cutting.

Pumpkin Oatmeal Breakfast Bars can be frozen or eaten fresh. You can pack the into the kids lunch boxes for a healthy snack as well.