Ras El Hanout Recipe (Moroccan Spice Powder)
Aromatic blend to flavour up recipes in Moroccan way

Jyothi Rajesh
On

Tuesday, 28 February 2017 00:22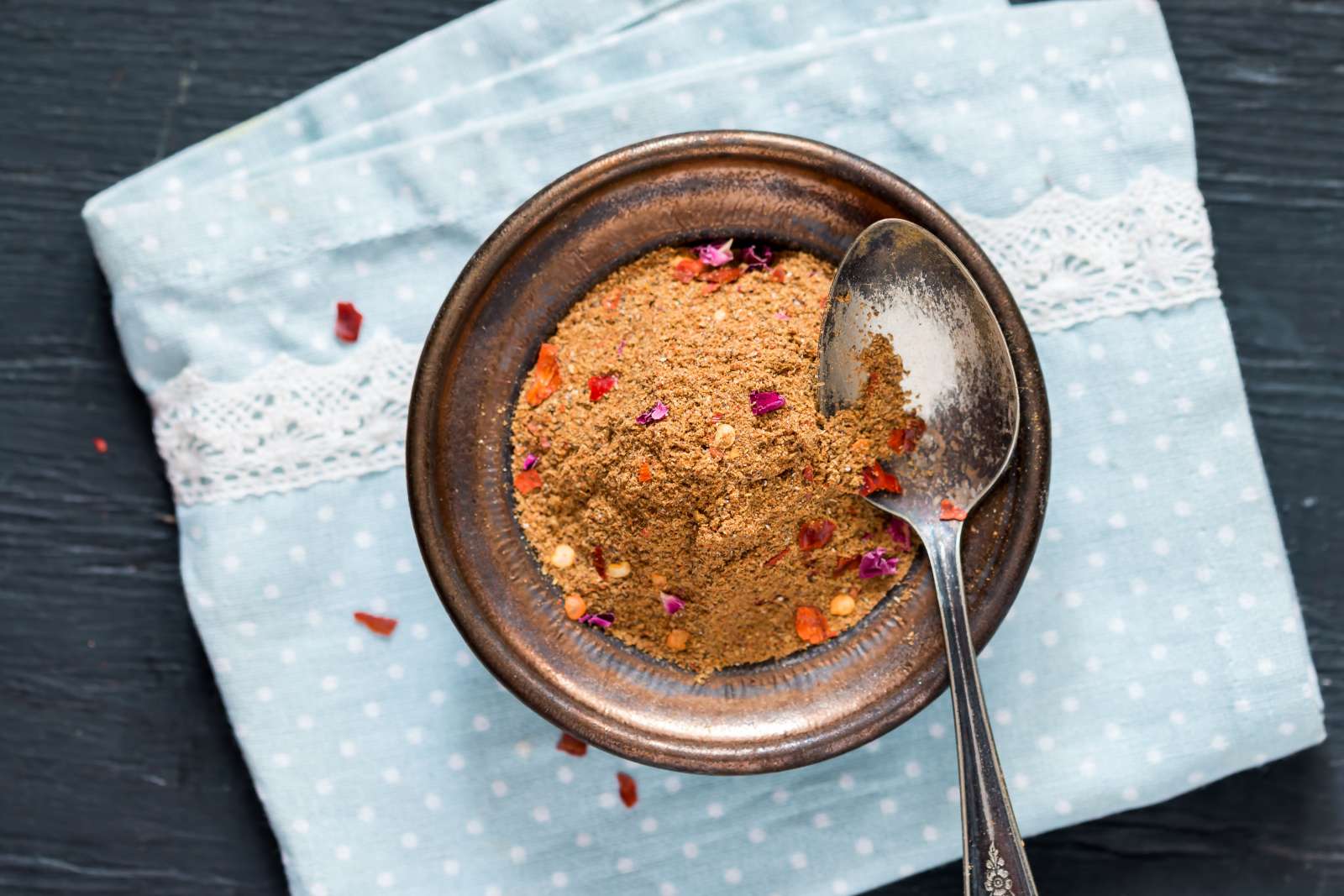 Ras El Hanout Recipe (Moroccan Spice Powder) is one of those spice powders which will come in handy when you are in mood to open up to African recipes. Home made spice blends are so easy to make and store. You always have a room to alter spice levels to suit your taste. Ras El Hanout is one of the most popular Moroccan spice blend and a widely used spice in Moroccan cuisine. This spice blend is complex in flavors due to more than a dozen spice ingredients in it. Ras El Hanout Recipe (Moroccan Spice Powder) can be used in marinade of meats, in tagines, whisked in yogurt to give an amazing dip/spread and many more or even sprinkle it over salads for a kick.
Here are some more spice powders that you can easily make at home
Ingredients
2 inch

Cinnamon Stick (Dalchini)

10

Cloves (Laung)

10

Cardamom (Elaichi) Pods/Seeds

1 tablespoon

Coriander (Dhania) Seeds

1 tablespoon

Cumin seeds (Jeera)

2 tablespoon

Paprika powder

2 teaspoon

Whole Black Peppercorns

1-1/2 teaspoon

Turmeric powder (Haldi)

1/2 teaspoon

Mace powder

, (or grated mace)
1 teaspoon

Red Chilli flakes

1/2 teaspoon

Nutmeg powder

, (grated nutmeg)
1 tablespoon

Fennel seeds (Saunf)

1 tablespoon

Dry ginger powder

1 teaspoon

Star anise

, (grated)

Dried rose petals

, few (optional)
How to make Ras El Hanout Recipe (Moroccan Spice Powder)
To make the Ras El Hanout Recipe (Moroccan Spice Powder), get prepped with all the spices required.

Heat a kadai and dry roast every spice till aromatic, separately, with care not to brown or burn any of them. We just want to warm the spices so it releases its amazing fragrant oil from it.

Remove from pan immediately and allow each spice to cool.

Now into a good blends add all the ingredients roasted along with the other ingredients from the list and blend into powder in a mixer grinder.

Store the Ras El Hanout Recipe (Moroccan Spice Powder) spice blend in a clean, dry, airtight container and use as needed.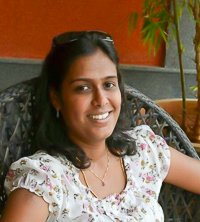 Jyothi Rajesh is an engineer by profession. Food and any thing related to food is her passion. She loves to cook, style and photograph food. She spends half of my week teaching Robotics to children and the rest of my week she get lost in cooking and photography. She cook for two reasons. First, cooking is, in all honesty, a way to show that she cares about people. It gives her great pleasure to make something that someone enjoys! Second, "I love the quest … the quest for great ingredient combinations, for unexpected flavors, for those "wow" recipes."