Restaurant Style Phool Gobhi Masala Recipe
Taste of mustard oil, and flavours of ginger garlic, garam masala and more into cauliflower make this yummy and loveable. You can make this for your house parties or for everyday meals.

RUBY PATHAK
On

Thursday, 09 November 2017 11:14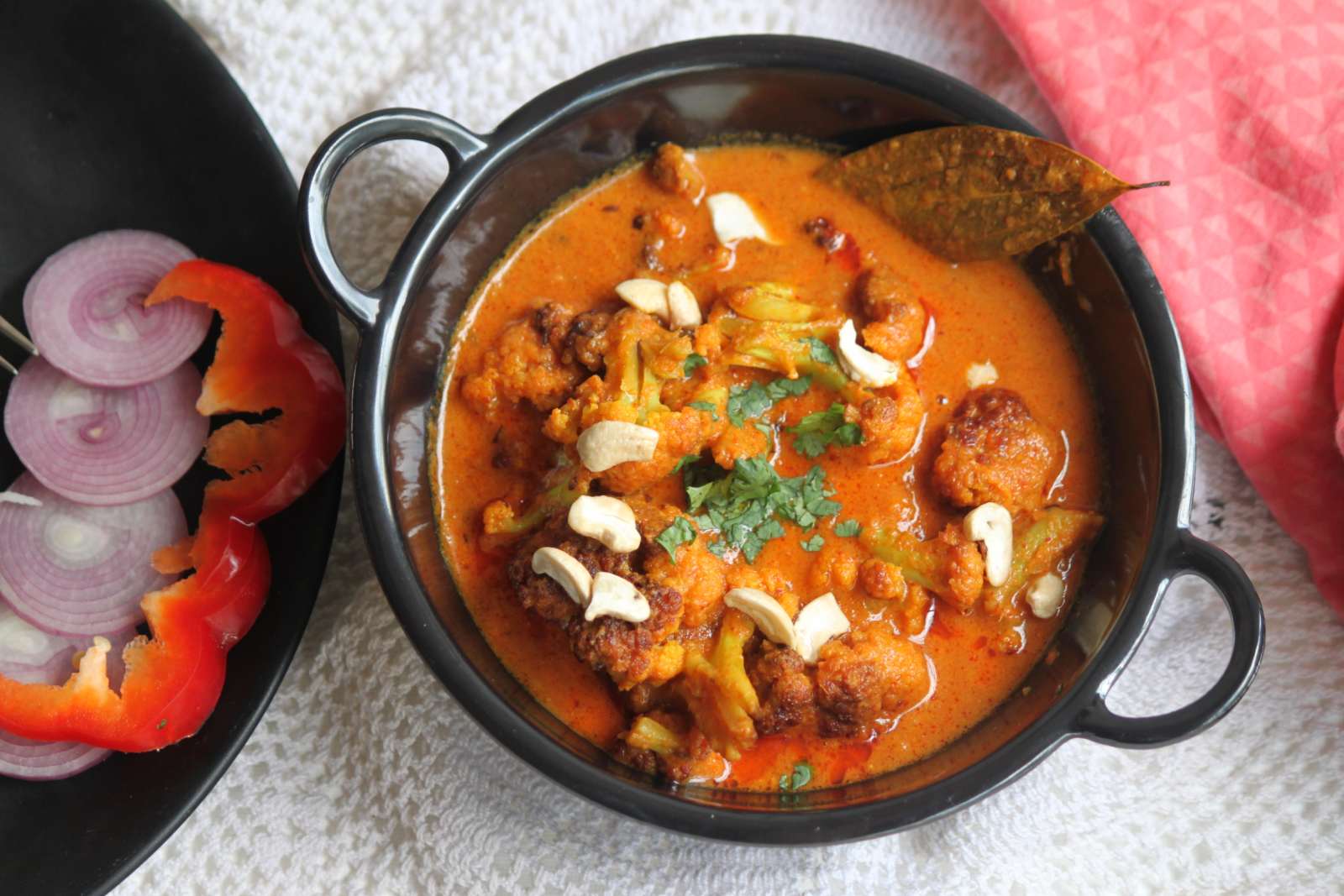 Phool Gobi or Cauliflower is one of our favourite vegetable for winter and for a spicy alternative you may always try to make like punjabi restaurant style preparation. Restaurant Style Phool Gobhi Masala Recipe is a semi dry popular vegetarian recipe that pairs well with rice and roti speaks enough for North Indian tasty cuisine.
If you want to change the taste keeping the base recipe intact then try with a varied tempering of different cuisine. Shallow fried in mustard oil and having flavours of garlic ginger paste, garam masala and the redness of kashmiri chilli powder, it is mouthful to taste and lovely to eat.
Serve Restaurant Style Phool Gobhi Masala Recipe along with Tawa Tandoori Roti Recipe, Mushroom Do Pyaza Recipe and Boondi Raita for a dinner meal.
If you like this recipe, take a look at more Gobi Recipes such as:
Ingredients
12

Cauliflower (gobi)

, cut to clorets
1/2 teaspoon

Turmeric powder (Haldi)

2-1/2 tablespoons

Mustard oil

, (adjust as per need)
1/2 teaspoon

Cumin seeds (Jeera)

1

Bay leaf (tej patta)

1 teaspoon

Ginger Garlic Paste

2 teaspoons

Water

1 cup

Onion

, finely chopped
1 cup

Water

1/4 teaspoon

Garam masala powder

1/4 teaspoon

Kashmiri red chilli powder

1/4 cup

Homemade tomato puree

2 tablespoons

Fresh cream

1 teaspoon

Ghee

1

Green Chilli

2 teaspoons

Cashew nuts

, broken

Salt

, to taste
How to make Restaurant Style Phool Gobhi Masala Recipe
To begin making the Restaurant Style Phool Gobhi Masala Recipe, first clean the florets and toss it along with salt and turmeric powder.

Heat a kadai with oil on a medium heat and fry the florets for about 5 minutes or till the raw smell vanishes. Take them out on to a plate.

In the same kadai, add the onions, fry till translucent. Switch off the stove and let the onions cool down.

Once it cools down, add the onion mixture in a mixer grinder and make it into a fine paste.

Add bay leaf and cumin seeds in the leftover hot oil. Once the cumin seeds crackle, add ginger and garlic paste with 2 teaspoons water. Let it cook for about a minute or two.

After a minute, add the fried florets, tomato puree and mix everything well.

Immediately add the fried onion paste, kashmiri red chilli powder and 1 cup water, cook for about 5 minutes.

Turn to low flame. After 5 minutes, add the cream, garam masala powder and ghee. Check for salt seasoning.

Garnish with cashews and serve. Serve Restaurant Style Phool Gobhi Masala Recipe along with Tawa Tandoori Roti Recipe, Mushroom Do Pyaza Recipe and Boondi Raita for a dinner meal.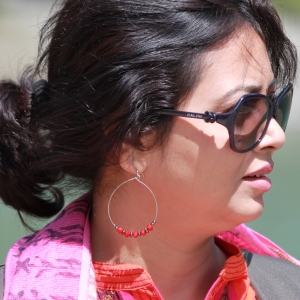 Apart from being a co-director for our online fashion brand I am one self taught and passionate recipe developer. My family and friends love my cooked recipes for the last 20 years both when I was staying abroad and also at present in my homeland. My mission is to make cooking fun and make it better, beautiful, simple, tasty, healthy using organic ingredients. Finally turn my hobby to a career for the rest of my life which at present is my dream food business, TASTY FUSION. I am really thankful to my parents and family for inspiring and supporting me. Grateful to food networks of USA,AUSTRALIA AND INDIA to feed my passion and bring it to life. Online Recipe Websites, recipe books, Magazines are fresh air that fuel my hobby and creativity. Love to innovate,experiment recipes from world cuisine. Yoga, Gym Workout, Travel, Home making, Music are few of my interests. I just love my Life. For collaboration and information,please contact me at: ruby_pathak@yahoo.com Appreciate your interest in my page.