Roasted Chickpeas Recipe
It is a delicious crispy snack for both kids and adults which is tossed in some spicy masala. A tasty blend of spices adds great flavour to the these munchies. Serve as an evening snack or a party appetizer.

Madhuli Ajay
On

Thursday, 21 July 2016 00:07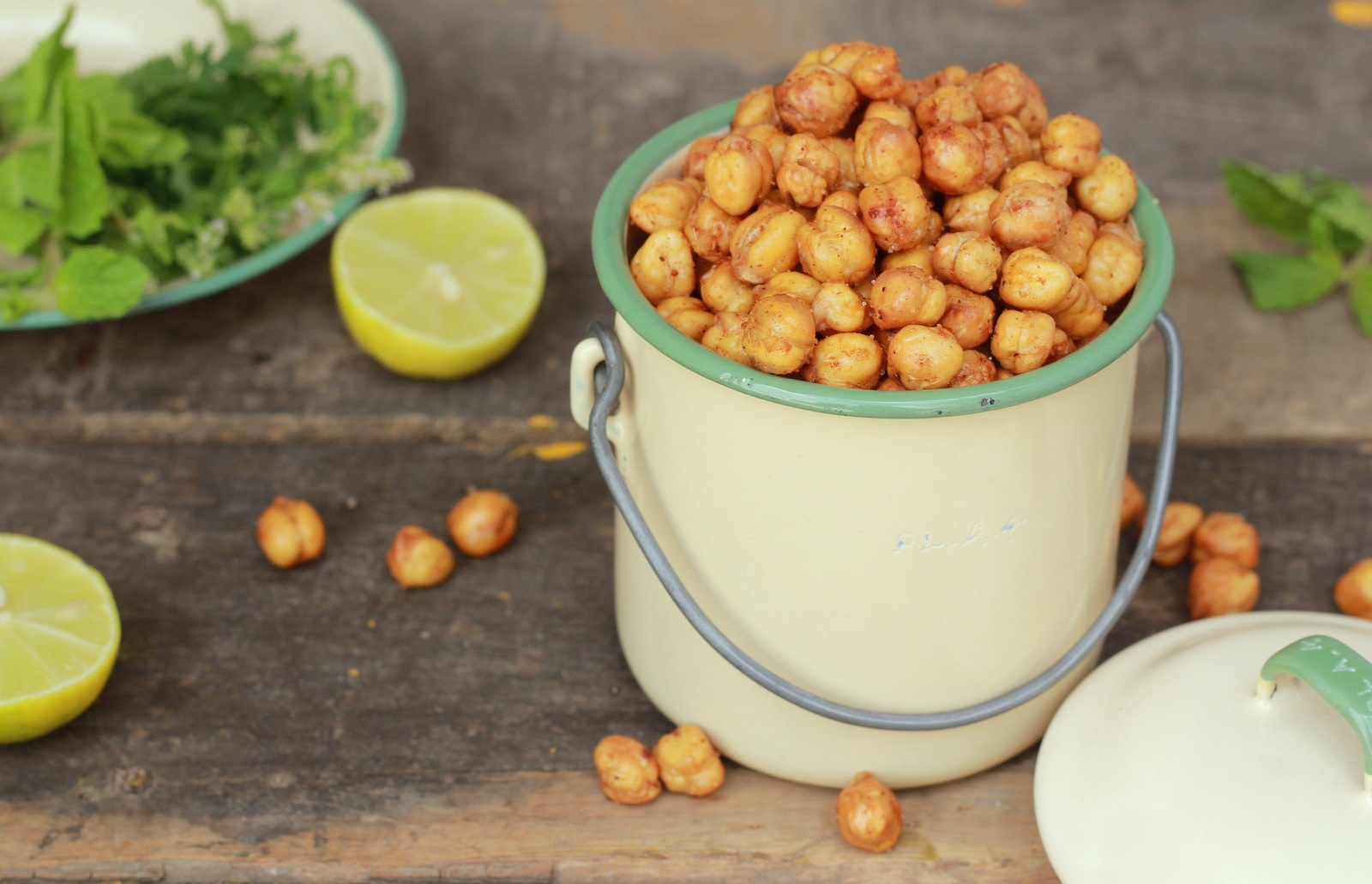 Roasted Chickpeas is a great munching snack for both kids and adults. This simple recipe is also a great alternative to the deep fried version usually available in the market. The only challenge you may face is to control the urge to pop them in your mouth while making them!
You can use anything from Garam masala to mixed herbs for flavor. You can also use Cinnamon-sugar if you like them sweet. These roasted chickpeas are best eaten straight out of the oven as they may not stay as crisp if stored for a longer time. To the spiced Roasted Chickpeas, add some chopped onions and fresh herbs like coriander /mint, squeeze some lime juice and enjoy a healthy, protein rich snack.
Enjoy the Roasted Chickpea as a snack and it can be sent for snack box also.
Serve the roasted chickpea with some mulled apple juice as a snack or just with some Masala Chai Recipe - Indian Spiced Tea to enjoy your evening time.
Here are few chickpea recipes which you will like.
Diet:
High Protein Vegetarian
Ingredients
1 1/2 cups

Kabuli Chana (White Chickpeas)

, soaked in water for 7-8 hours ( overnight)
1 teaspoon

Cajun spice mix

1 teaspoon

Garam masala powder

1 teaspoon

Red Chilli flakes

1 teaspoon

Dried oregano

2-3 tablespoon

Extra Virgin Olive Oil

1 tablespoon

Garlic

, finely chopped(or garlic paste)

Salt

, to taste
How to make Roasted Chickpeas Recipe
To begin making the Roasted Chickpeas, first, Pre-heat the oven to 200 deg Celsius.

Brush some olive oil on a non-stick baking sheet.

Drain the chickpeas till all the water is removed. Use a kitchen towel to soak off the excess moisture.

Whisk together the olive oil, garlic, and salt, in a small bowl

Toss this together with the chickpeas in a mixing bowl.

Spread the chickpeas in an even layer on the baking sheet.

Bake till they just start browning about 20-25 minutes. While they are being baked, stir to mix using a spatula once or twice, to ensure even baking.

Sprinkle the seasoning and mix so that it evenly coats the chickpeas.

Bake Roasted Chickpeas for another 10-12 minutes. Once done remove form the oven and allow to cool before serving.

Serve on its own or with chopped onions,herbs, with some mulled apple juice as a snack or just with some Masala Chai Recipe - Indian Spiced Tea to enjoy your evening time.