Sanjori Bread Recipe (Maharashtrian Sweet Flatbread Stuffed with Halwa)

Preeti Tamilarasan
On

Monday, 28 December 2015 00:18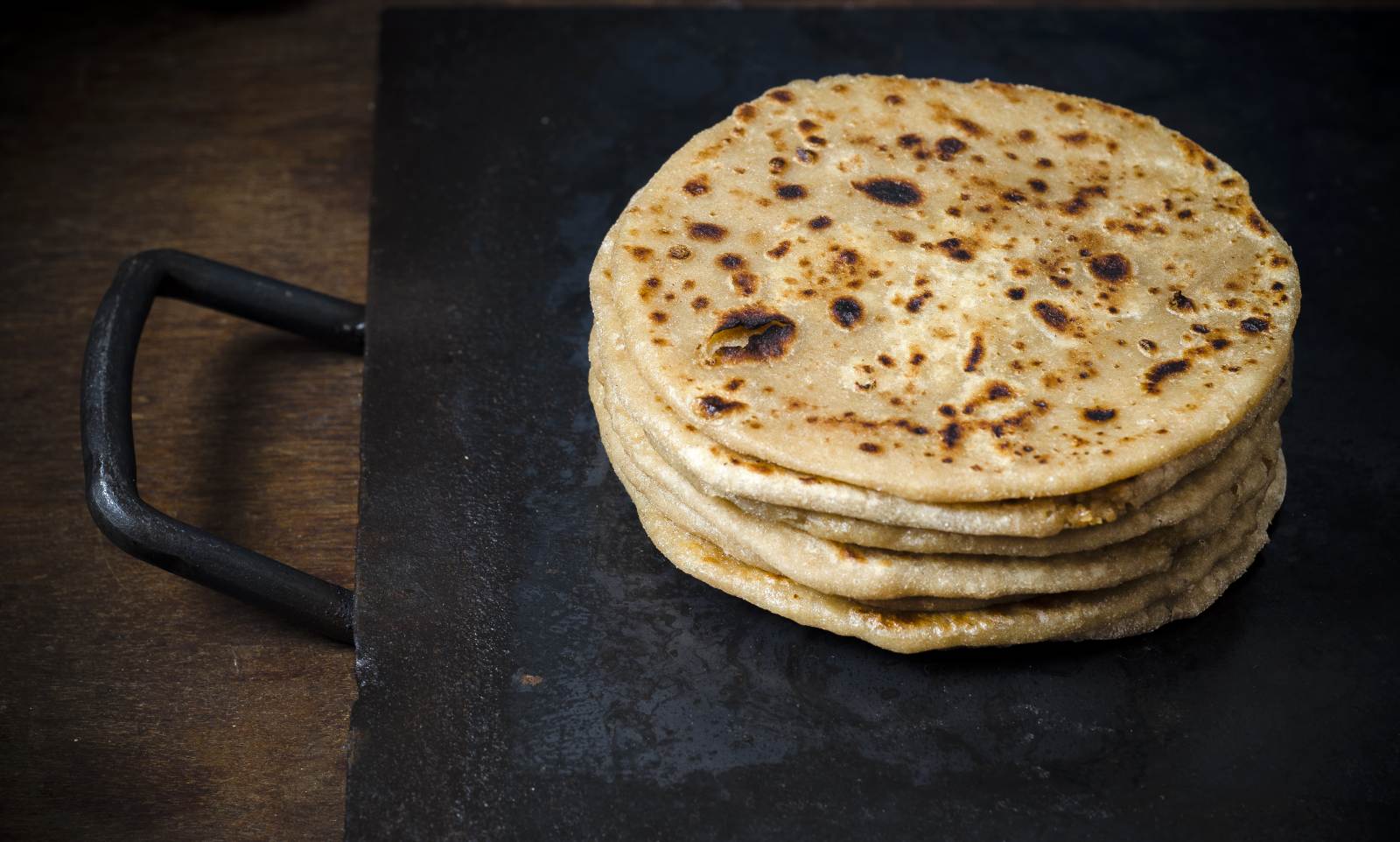 Sanjori Bread Recipe is a Maharashtrian dessert flatbread stuffed with halwa. It is similar to Puran Poli or Obbattu in that the outer covering is made of maida/wheat flour and then stuffed with a sweet filling. For stuffing, this recipe uses Sheera or halwa prepared with rava, sugar and milk and water. I have replaced rava with broken wheat rava and sugar with jaggery, making this an indulgent but wholesome recipe. For extra crunchiness, you could also add semi ground almonds, cashew or pistachio to the sheera.
Serve Sanjori Bread on any festive occasion or as a sweet treat to end a Maharashtrian meal.
You could also try making these regional Indian sweet treats such as:
Ingredients
How to make Sanjori Bread Recipe (Maharashtrian Sweet Flatbread Stuffed with Halwa)
To begin making the Sanjori Bread Recipe, first sieve the wheat flour and salt into a mixing bowl. Add ghee and crumble it together with your fingers till it resembles breadcrumbs.

Then, gradually add water a little at a time and knead to a smooth dough. Cover the bowl and set the dough to rest for 30 minutes.

Meanwhile, prepare the sheera. Place a kadai on the heat and add the ghee to it. Add the wheat rava and roast on a low-medium heat until the rava is toasted and aromatic.

Lower the heat and gradually add water, sheera while stirring continuously to cook the halwa. Then, add milk and mix well till cooked into a smooth mix.

Once wheat rava is cooked, add cardamom powder and powdered jaggery and stir well.

Cook the sheera until all the moisture is absorbed and halwa starts leaving the sides of the pan and comes together in a thickish consistency.

Take the sheera off the heat and allow it to cool completely. Then, make lemon sized balls of it.

Now, divide the bread dough into equal sized portions (Same number as the sheera portions).

Take a plastic sheet or banana leaf and grease it with a little oil. Take a dough ball and flatten it a bit with your fingers into a small disc of about 3 inches diameter.

Place a portion of the sweet filling at the centre of the disc. Bring the edges together to seal it completely and press over the greased plastic sheet or banana leaf.

Once again, using your fingers, press the stuffed, bread dough out into a thinner, wider disc called a poli. Poli should not be very thick or very thin and the filling should not ooze out.

Place a skillet or tava on the heat. Grease it lightly with a kitchen paper dabbed in ghee.

When it has warmed, place the prepared poli on it. Keep the heat on medium and allow it to cook on one side. When bubbles begin to appear on the top f the poli, apply ghee/oil all over the top of poli and flip it. Repeat until both sides are cooked and evenly brown.

Repeat this with all the remaining portions of dough and sheera.

You can store the prepared Sanjori Bread in an airtight container until ready to serve. If you are serving it on the same day, then keep poli at room temperature. But, if you are going to serve it on the next day, then keep it in refrigerator. Take it out of the refrigerator prior to serving, to allow the temperature to normalise a little, then re-heat it in a microwave or on a warm skillet, and serve the Sanjori Bread topped with ghee.