Savoury Baked Arbi Chips Recipe
Crisp and crunchy colocasia root baked to perfection

Smitha Kalluraya
On

Wednesday, 13 September 2017 07:23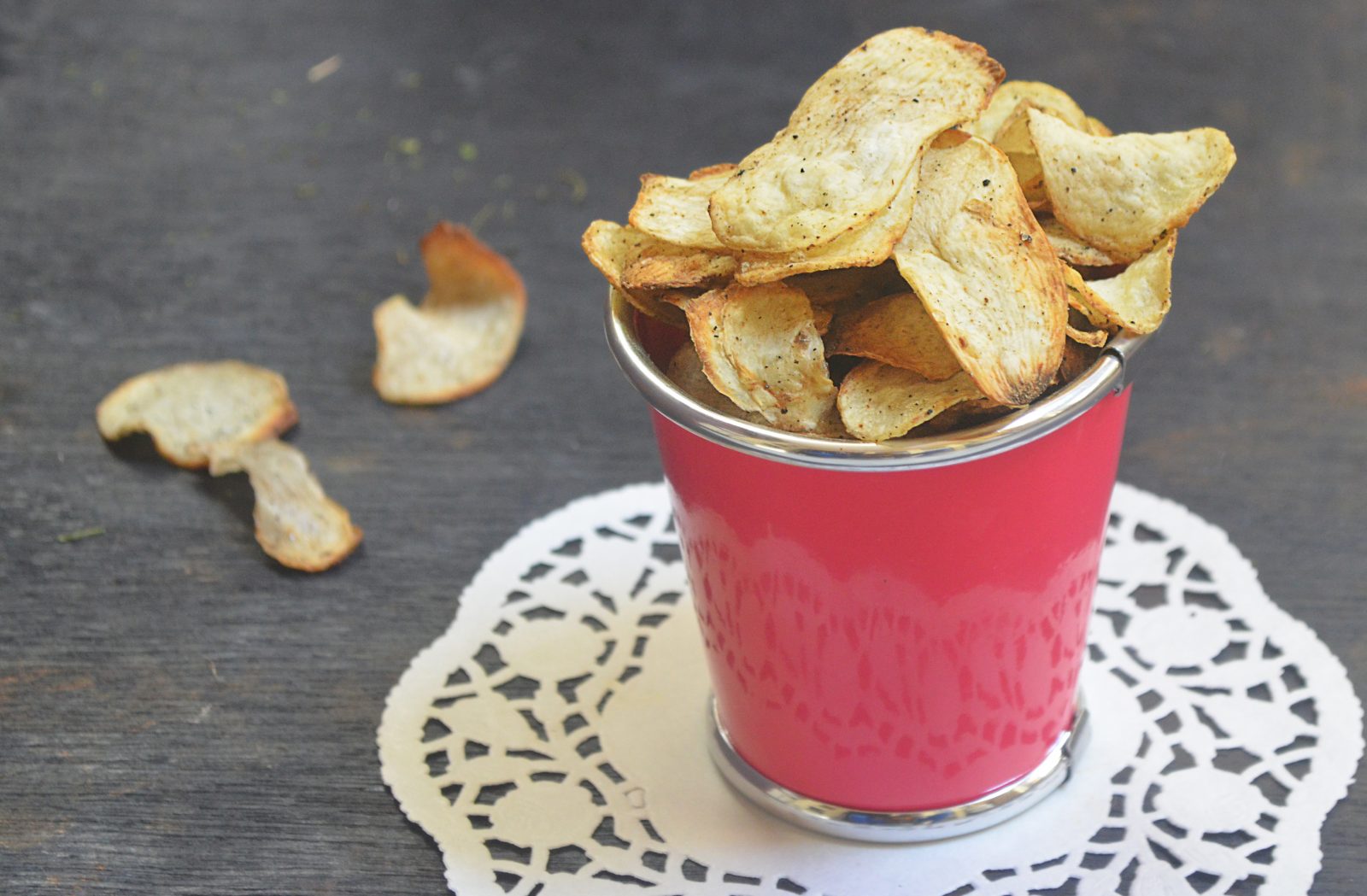 Savoury Baked Arbi Chips Recipe is a delightful and a healthy way to indulge in chips since this recipe uses oven baking, instead of deep frying them. This is a great alternatively that can avoid the bags of ready to eat deep fried chips. Simple baking of the thin sliced arbi with olive oil and seasoning will yield a crunchy batch of chips to munch during a movie night with family or during evenings.
Make the slices in Mandolin slicer since you need the slices to be of same and even. You can use greased parchment paper to help them not be any sticky to the bottom. Remember that the heating efficiency and temperature of every oven differs. Keep a very close eye while the chips is being baked, since we do not want any charring. Also, after about 8 minutes, start taking out the ones that are cooked and leave the others that need more time to cook for a few more moments. You also need to turn them when you feel they are done from one side. This way, the chips come out perfectly from every batch and you will feel that the baking effort you took is completely paid off when you pop a chip into your mouth.
You can make these arbi chips ahead of time in batches and store them for weeks to come, in an airtight container. Serve Savoury Baked Arbi Chips Recipe along with a dip like Tomato and Sunflower Seed Dip Recipe on a cloudy evening to family and kids.
If you like this recipe, try more recipes like
Ingredients
6

Colocasia root (Arbi)

, thinly sliced
1 tablespoon

Olive Oil

, to toss

Salt

, to taste

Black pepper powder

, to taste

Amchur (Dry Mango Powder)

, to taste (optional)
How to make Savoury Baked Arbi Chips Recipe
To begin making Savoury Baked Arbi Chips Recipe, pre heat oven at 400 F / 200 deg C

Meanwhile wash, peel and thinly slice taro roots/arbi using a mandolin slicer.

In a small bowl, mix olive oil, amchur (if using), salt and pepper. Rub this mixture into taro slices and toss well so that the spices and oil is coated on the arbi slices.

Line a baking tray with a greased parchment paper. Spread chips evenly on the parchment paper. Take care that they do not overlap.

Bake for 10-12 minutes. Take them out, toss and again place the baking tray in oven and bake at 160 deg centigrade for 4-5 minutes or ill crisp. Closely monitor the oven after a few minutes since each oven has different temperatures. Bake accordingly. Keep monitoring the recipe closely and bake accordingly.

Crispy crunchy arbi chips ready to munch.

Serve Savoury Baked Arbi Chips Recipe along with a dip like Tomato and Sunflower Seed Dip Recipe on a cloudy evening to family and kids.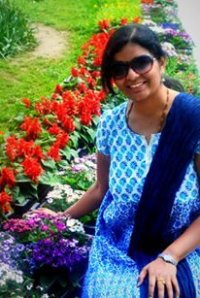 Hi , I am Smitha - the face behind the blog " Cook With Smile " . An ex Engineer turned to blogger , food stylist and amateur photographer through passion . My blog is my journal , my space to pen down some food related memories .i always believe in homemade food created with love is the best way for a healthy lifestyle .