Seem Paal Recipe - Steamed Colostrum Milk Pudding
Seem Paal Recipe is a delicious pudding made across our country. A favourite in most Indian households, where the pudding is made using the colostrum as the name suggests. The nutrient rich colostrum pudding can be put together in a jiffy.

Swathy Nandhini
On

Monday, 09 January 2017 00:11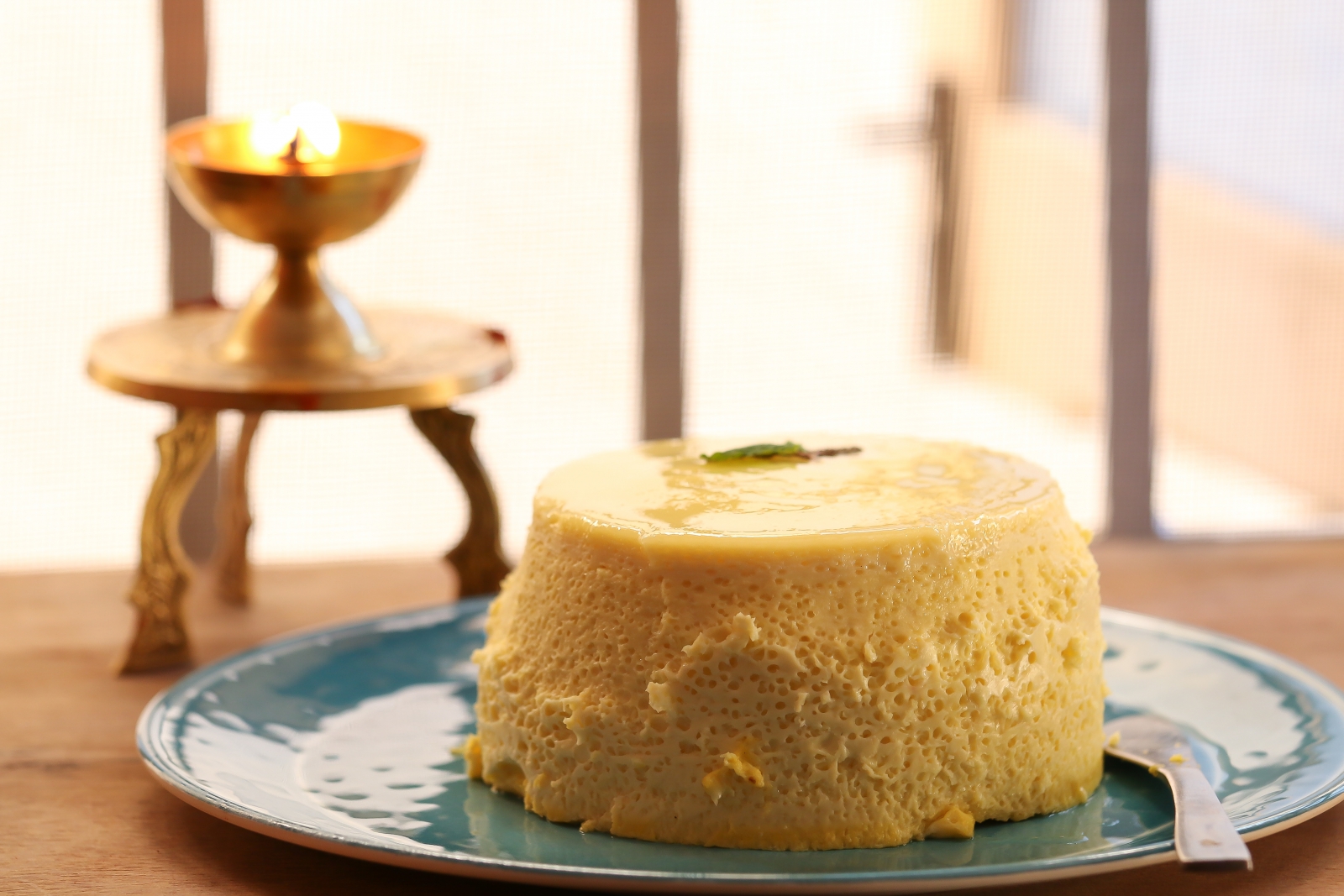 Note: Adjust colostrum milk by adding 1/4-1/2 cup of normal milk if you want the Seem Paal Recipe to be jelly-like wobbly. Thickness of colostrum milk depends on the day of extraction. If the milk is extracted after 3 days, you need not add any additional milk. We can use upto 6th day's colostrum milk.
Ingredients
3 cups

Colostrum (early milk)

1 cup

Jaggery

, or sugar
2

Cardamom (Elaichi) Pods/Seeds

, pounded
How to make Seem Paal Recipe - Steamed Colostrum Milk Pudding
To prepare this yummy Seem Paal Recipe, add water to the idli steamer and keep a plate at bottom to separate the bowl and bottom of steamer.

Take colostrum milk in a wide bowl that fits inside the steamer.

Add sugar and cardamom to the milk and mix well with spoon until the jaggery/sugar dissolves.

Place the bowl inside the steamer and steam for 15-20 minutes until the milk becomes firm, like pudding.

Switch off and let it remain in steamer for a while.

Remove the bowl, run a knife along its edges and invert the Seem Paal Recipe gently onto a plate. Serve it as a dessert.

Serve Seem Paal Recipe after a meal of Karnataka Style Avarekalu Pulao Recipe - Avarekalu Pulao, Karuvepillai Pachadi Recipe - Curry Leaf Raita, South Indian Style Green Moong Sprouts, Raw Mango Salad Recipe.