Sundried Tomatoes And Shiitake Mushroom Quiche Recipe
Onion relish with sun dried tomatoes and shiitake mushrooms in homemade phyllo pastry sheets

Parthavi Pandya
On

Friday, 14 December 2012 21:21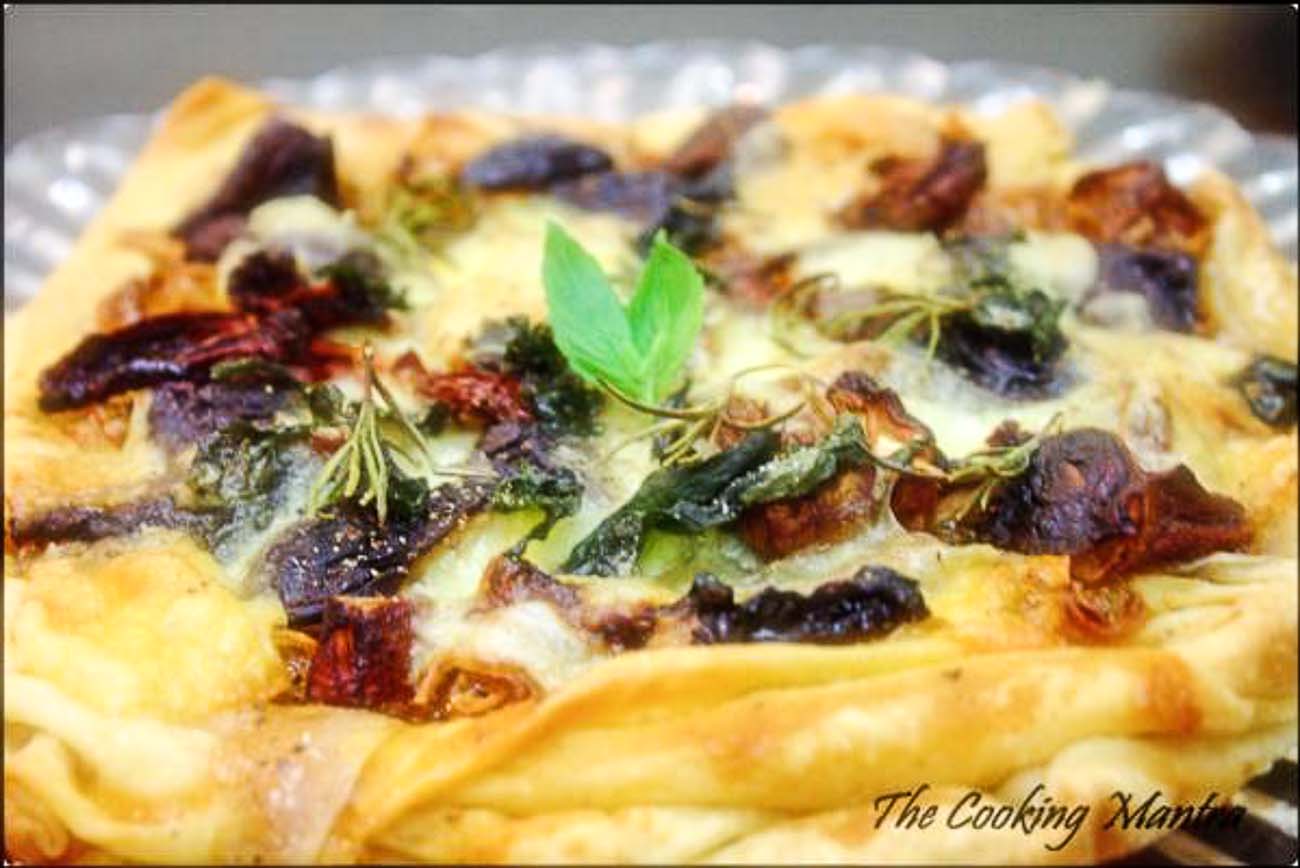 Sun dried Tomatoes and Shiitake Mushroom Quiche is a scrumptious homemade Puff/ Filo (Phyllo) Pastry topped with delicious onion relish and sundried tomatoes with shiitake mushrooms. This recipe is a bit time consuming as it has homemade phyllo pastry but you can use readymade and cut down on the cooking time. It is a perfect dish to be enjoyed as a mini meal or as during hi-tea. It takes about an hour to do the preparations and about 30 to 40 minutes to cook. Serve Sundried Tomatoes And Shiitake Mushroom Quiche Recipe for lunch or dinner with Charred Corn and Radish Salad Recipe and a bread like Garlic Bread with Herb Butter Recipe or Cheese and Bacon Pinwheels Recipe.
If you like this recipe, you can also try more quiche recipes like
Ingredients
Ingredients For Onion Relish
1/4

Brown Sugar (Demerara Sugar)

1 tablespoon

Olive Oil

1/2 tablespoon

Chilli vinegar

, ½ tbsp Chili Vinegar

Salt and Pepper

, as per taste
For Filo Pastry
2 Cups

All Purpose Flour (Maida)

1 teaspoon

Salt

1/2 teaspoon

Baking powder

2 tablespoon

Extra Virgin Olive Oil

3/4 cup

Lukewarm Water

For Toppings
1/2 cup

Mozzarella cheese

, shredded
1/2 cup

Cheddar cheese

, shredded
8

Sun Dried Tomatoes

, soaked in hot water for 1 hr
5

Shiitake mushrooms

, soaked in hot water for 1 hr

Fresh Herbs

, (Basil and Rosemary)
How to make Sundried Tomatoes And Shiitake Mushroom Quiche Recipe
To begin making Sundried Tomatoes And Shiitake Mushroom Quiche Recipe, we will first make the Onion Relish.

In a non stick pan, put the oil and sauté Onions till they turn translucent.

Squeeze out water from the soaked Sundried Tomatoes and Mushrooms. Add the water to the onions and cook for about 5 to 6 mins on low till water reduces.

Add in the sugar, vinegar, salt and pepper and cook on low for another 5 to 6 mins till sugar dissolves and becomes like a sticky jam kind of constancy. Let the mixture cool.

Next step is to make the filo pastry. Take a large mixing bowl and sift flour, salt and baking powder into it.

Make a small well in the center and add oil.

Add 1/2 cup of water and mix well. Once dough starts coming together add remaining 1/4th cup and form into dough. Dough is ready when it stops sticking to your fingers.

Cover the dough with a damp cloth and let it rest for an hour.

Divide the dough into 6 equal parts and form the portions into small balls.

Take a baking sheet / Pie dish and grease it with oil.

Use extra flour to dust your working surface. Roll out the dough into really thin circle. Pick up the dough from sides. The dough will start to stretch itself.

Keep on going from opposite sides till the dough becomes really thin from all angles. Put your hands under the stretched dough and use your knuckles to stretch out thin. Be careful not to tear the dough. You need to make the dough as thin as possible. You should be able to see your fingers through.

Once done spread out the thin rolled sheet on to your baking dish. Brush the sheet once again with oil and fold in the sides over the oiled sheet.

Keep brushing oil as you work out folding the sides into the baking dish. Brushing oil helps the dough rise and gets flakes on to your pastry. If not oiled properly, dough sticks and doesn't rise into flakes.

Now repeat same steps – Roll, Stretch, Oil and Fold with remaining portions of dough. Try and get as many folds as you can. Remember more folds! – more flakes…

Dough is ready for your topping.
Layering Mushroom Quiche
Spread out the Onion Relish on the rolled Filo Pastry.

Top with Sun dried Tomatoes and Mushrooms and lay a layer of cheese.

Spread few fresh basil leaves and some rosemary on top. Crush some fresh pepper on top.

Bake in a pre- heated oven on 180°C for about 20 to 25 mins till the pastry turns crisp and golden brown.

Serve the Sundried Tomatoes and Shiitake Mushroom Quiche with Charred Corn and Radish Salad Recipe and a bread like Garlic Bread with Herb Butter Recipe or Cheese and Bacon Pinwheels Recipe.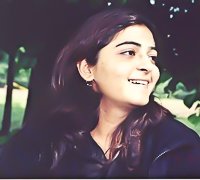 The pleasure of doing nothing has given me this great opportunity to chase my dream…. My very first passion… "Cooking". The recipes showcases all my kitchen experiments which have turned into wonderful dishes. Mission: Cooking, that comes from Heart.