Sweet Pumpkin Green Smoothie Recipe
Sweet Pumpkin Green Smoothie is perfect to start your weekday and is very healthy too.

Gauravi Vinay
On

Wednesday, 02 August 2017 00:05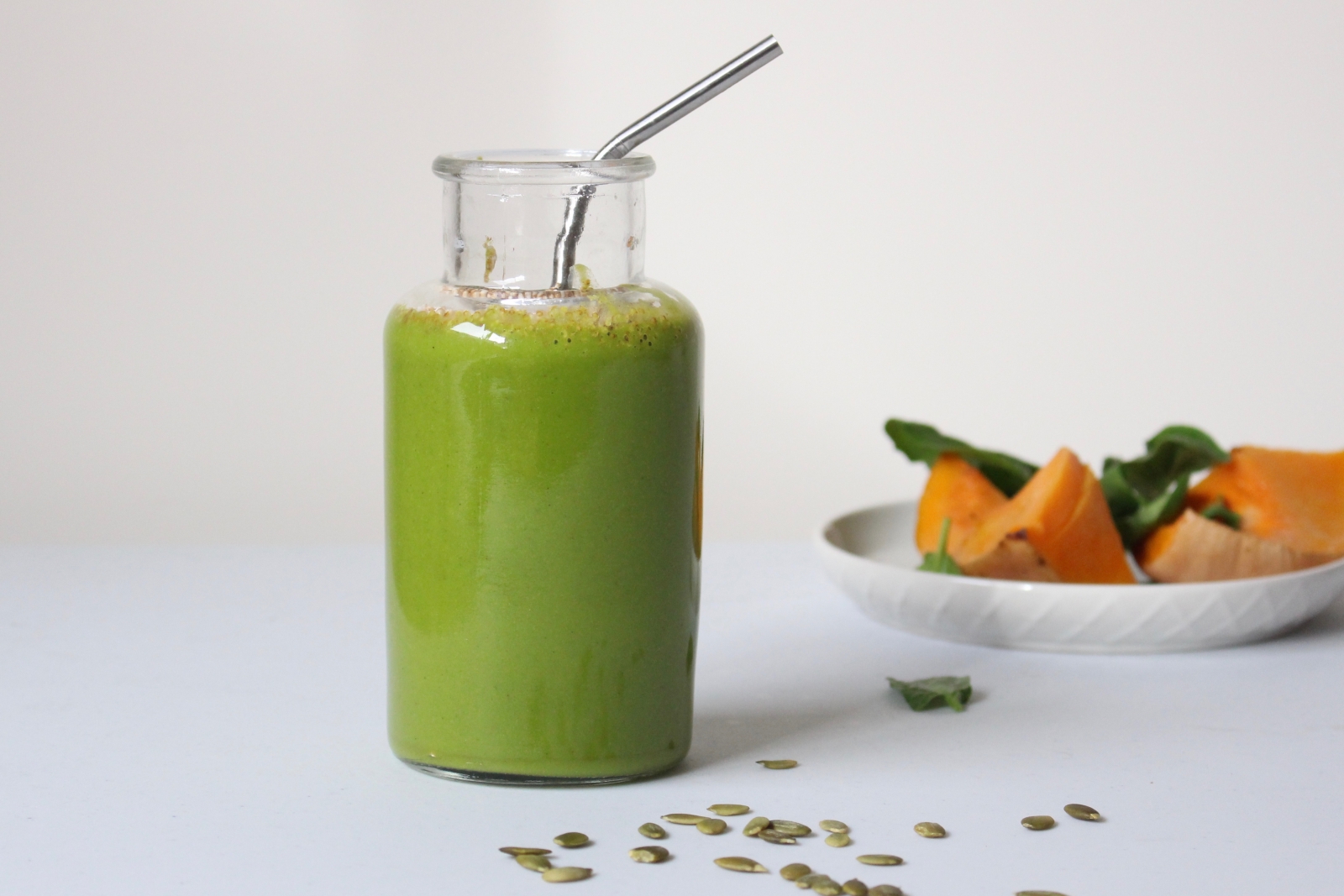 As much as Green smoothies are healthy we tend to get carried away with the amount of fruit we add to make the green smoothie. Its way too much fruit in one serving. Here is an alternative if you still want to enjoy a green smoothie without all the excess fruit and sugars from them. All you do is prep by baking your pumpkin the previous night and just blend when its time for breakfast. Pumpkin makes the smoothie so creamy and delicious that it becomes hard to tell a pumpkin in your smoothie.
Serve Sweet Pumpkin Green Smoothie during your breakfast with Akuri and Toast.
If you like this recipe, you can also try other Smoothie recipes such as
Ingredients
1 cup

Kaddu (Parangikai/ Pumpkin)

, red one- cut into chunks, baked 
1 cup

Spinach

, cleaned
1-1/2 cup

Milk

, or almond milk
1/4 teaspoon

Cinnamon Powder (Dalchini)

1

Dates

, for sweetness (optional)
1 tablespoon

Pumpkin seeds
How to make Sweet Pumpkin Green Smoothie Recipe
To begin making the Sweet Pumpkin Green Smoothie recipe, cut the pumpkin roughly into large pieces with skin and bake them in a 175 C preheated oven for 45 minutes to 1 hour until the pumpkin is soft.

Let it cool and store this in your Fridge.

Scoop the pumpkin flesh from the skin and add 1 cup pumpkin chunks in a blender with spinach, cinnamon, milk and date if you are using and blend it until smooth.

Top the green smoothie with pumpkin seeds and enjoy your smoothie.

Serve Sweet Pumpkin Green Smoothie during your breakfast with Akuri and Toast.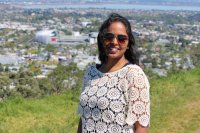 Stories of a Mindful Mouth! Gauravi Vinay is a finance graduate and an ex stock broker now a full time mum. She loves travelling and learning about new cultures. She derives massive inspiration to cook from her mum and grandma who are amazing cooks as well. In addition to her love for cooking, she has a huge interest in nutrition and aspires to go in that direction someday. Lastly she loves to experiment with healthy and local ingredients and make plant based food fun and exciting.