Turkish Chicken Gozleme Recipe-Stuffed Spinach Chicken Bread
A savoury turkish flatbread that is stuffed with minced chicken and spinach leaves and flavoured with lots of spices. It will become your favourite complete meal that can be had on your Sunday Lunch or Dinner. You can also serve it along with a refreshing cocktail and salad by the side.

Archana's Kitchen
On

Friday, 07 September 2018 10:00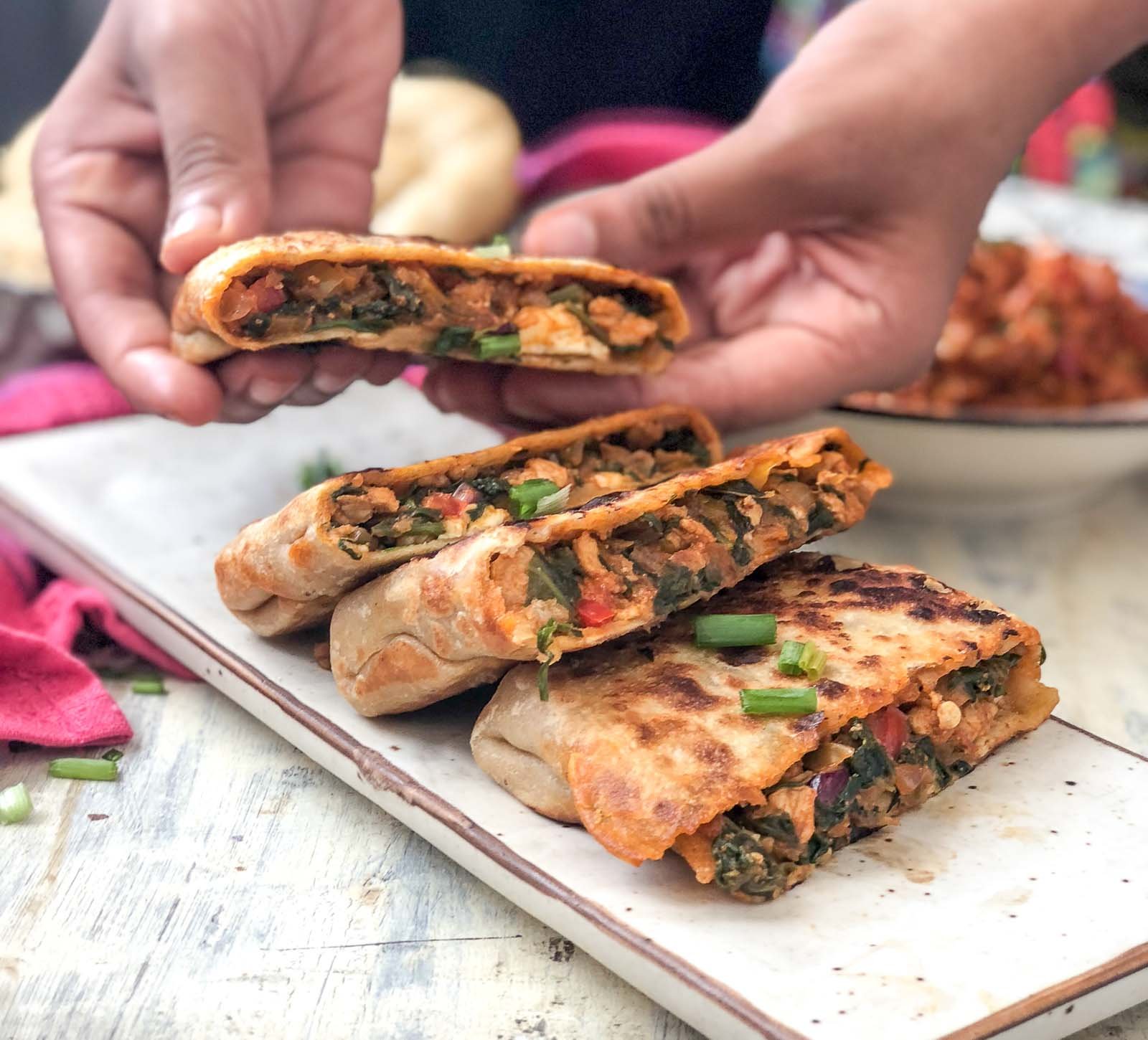 Turkish Chicken Gozleme Recipe a stuffed Spinach Chicken Bread is a delicious main course made in turkey. The dish is nothing but a stuffed homemade bread with spicy and flavourful minced chicken with chopped spinach.
Gozleme are generally a savoury Turkish flatbread which is filled in with lamb, spinach, feta and lots of fresh herbs. The filling is seasoned with lots of spice mix such as coriander powder, cumin powder, pepper powder and paprika powder.
Serve the Turkish Chicken Gozleme Recipe along with Pickled onions, lemon wedges and Couscous Raw Mango Salad by the side to make weekend meals special.
If you are looking for more Chicken Recipes here are some :
Ingredients
For the Bread
1/2 cup

All Purpose Flour (Maida)

1/2 cup

Whole Wheat Flour

1/4 cup

Hung Curd (Greek Yogurt)

Salt

, to taste
For the Stuffing
250 grams

Chicken

, minced
1 cup

Spinach Leaves (Palak)

, finely chopped
1

Onion

, finely chopped
4 cloves

Garlic

, finely chopped
1

Tomatoes

, finely chopped
1 tablespoon

Cumin powder (Jeera)

1 tablespoon

Coriander Powder (Dhania)

1 1/2 teaspoon

Paprika powder

1 teaspoon

Black pepper powder

3 sprig

Mint Leaves (Pudina)

, chopped
10 sprig

Spring Onion (Bulb & Greens)

, chopped

Salt

, to taste
100 grams

Feta Cheese

, crumbled
How to make Turkish Chicken Gozleme Recipe-Stuffed Spinach Chicken Bread
To begin making the Turkish Chicken Gozleme Recipe, we will first knead the dough for the bread and keep it ready.

In a mixing bowl add all the flour, curd, salt to taste and knead well with little water to form a firm dough. Once done cover with a damp cloth and rest the dough.
For the Gozleme Stuffing
Heat a skillet on medium heat with oil, add chopped garlic and saute till it softens. Add chopped onions and saute till they turn golden brown.

Add in tomatoes and sprinkle little salt and cook until the tomatoes turn mushy. At this stage add the minced chicken and add all the spice powders, paprika, cumin, coriander and pepper. Saute till the chicken is cooked. This will take about 3 to 4 minutes.

Once done add chopped spinach leaves and mint leaves to the chicken Gozleme mixture and saute till the leaves wilt and all the moisture is evaporated.

Check for seasonings and adjust if required. Once done turn off the heat and allow it to cool down.
To make the Chicken Gozleme
Divide the dough the into 3 equal portions. Take one portion and flatten it on the rolling surface, dust it with some flour and roll it flat to thin circle.

Add the chicken stuffing in the centre, sprinkle the chopped spring onions and crumbled feta cheese on top.

Fold the dough from either side and seal it tightly so that it doesn't open up. You will get a rectangular shaped flat stuffed bread - Chicken Gozleme.

Heat a flat skillet, place the Chicken Gozleme and toast it on either side for couple of minutes until you see the dough is getting partially cooked.

Drizzle oil on the Chicken Gozleme and cook till your notice brown spots on both sides. Once done, remove the Chicken Gozleme from the pan and serve hot.

Serve the Turkish Chicken Gozleme Recipe along with Pickled onions, lemon wedges and Couscous Raw Mango Salad by the side to make weekend meals special.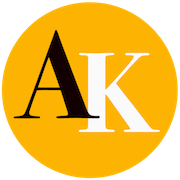 Hi there! This is our chance to talk to you. First, we love creating recipes keeping you in mind. At Archana's Kitchen we try to keep recipes simple, smart and seasonal without additives and preservatives. We hope you enjoy cooking recipes from our website where the sole effort is to make cooking simple for you. When you try out one of our recipes, we are longing to hear back from you. Do take your time to come back and share your comments, as your feedback means a lot to us.