Turmeric Milk Recipe - Haldi Doodh / Golden Milk
Turmeric Milk also known as Haldi Doodh is excellent when there are seasonal changes in weather, when you or your children are suffering from cough and cold or even a congestion.

Archana Doshi
On

Tuesday, 11 November 2014 16:33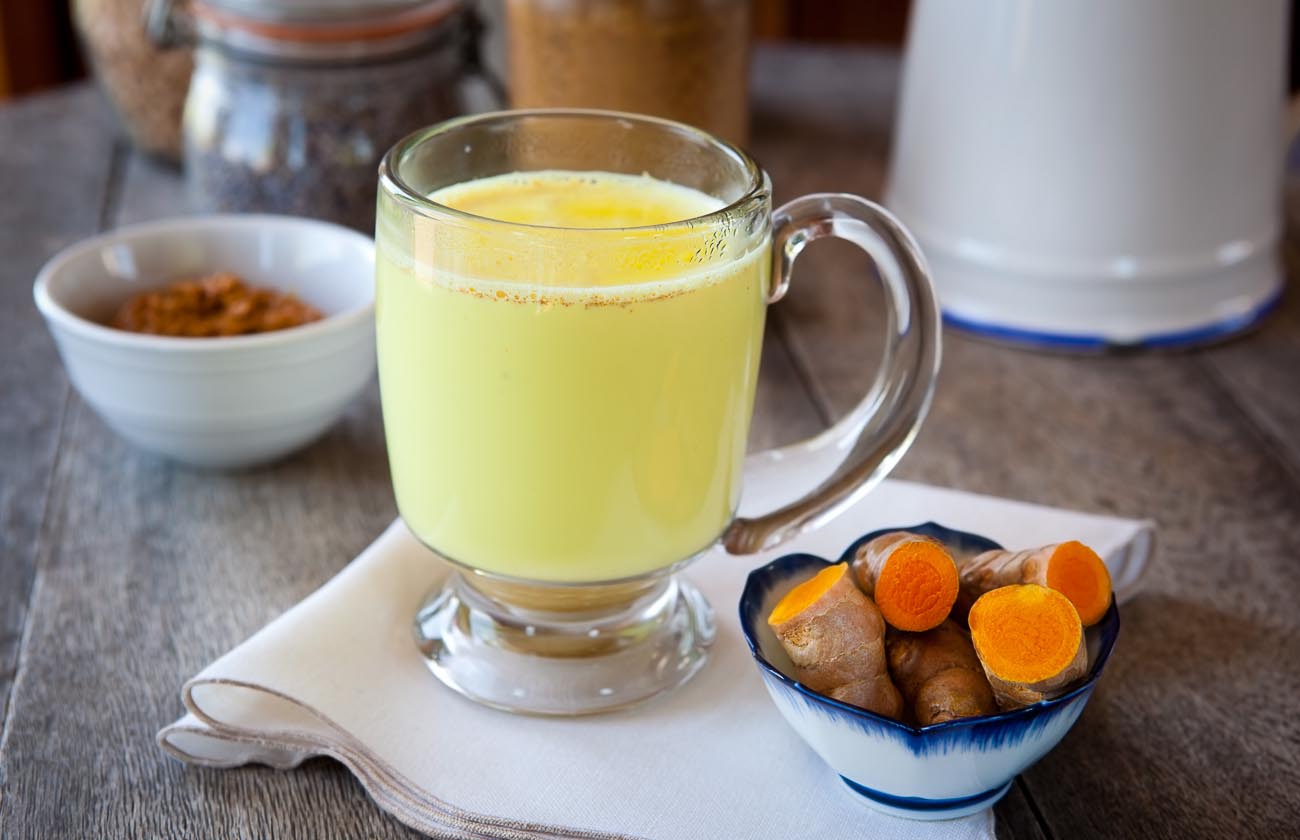 Turmeric Milk (Haldi Doodh also known as Golden Milk) is a very popular medicinal ayurvedic drink that is had most often when you have a bad cold or a cough. But personally I make sure I serve this herbal spice drink to my children when the seasons are about to change.
This helps build the immune system, at the same time helps fight any cold or cough that might onset. This magic drink has over the decades been known for its anti-inflammatory and antioxidant properties.
Note: you can use fresh turmeric or even turmeric powder (Haldi Powder) to make the turmeric milk; although the best medicinal benefits come from using the freshly grated turmeric root.
Try having a warm glass of Turmeric Milk just before you go to bed; this will help minimize the coughs and the uneasy cold allergies.
If you like this recipe, try more recipes like
Ingredients
1 inch

Fresh turmeric root

, or 1 teaspoon turmeric powder
220 ml

Milk

Honey

, or sugar to taste

Black pepper powder

, (optional)
How to make Turmeric Milk Recipe - Haldi Doodh / Golden Milk
To begin making the Turmeric Milk (Haldi Doodh), bring the grated turmeric root/ haldi and milk to boil for a couple of minutes.

Once the turmeric milk boils, turn off the heat and allow the turmeric milk mixture to rest for a couple minutes. This will bring out the essential medicines and color from the turmeric.

After a couple of minutes of resting, strain the turmeric milk from the turmeric root into a glass, stir in sugar / honey and black pepper and serve the Turmeric Milk while still hot.

The Turmeric milk/ Haldi Doodh / Golden Milk is a great home remedy for cough and colds and you have give to children as young as 1 year.

Note: If you are using turmeric powder, you just have to boil the milk with the powder, add in the sugar/ honey and serve as it is. You don't have to strain the milk.