Upside Down Pear Ginger Cake Recipe
Cake base and a ginger flavoured caramelised pear on top.
In association with Vivatta (ChakkiAtta)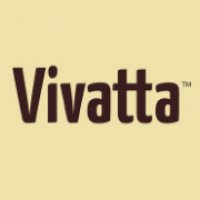 Sapana Behl
On

Friday, 03 November 2017 10:16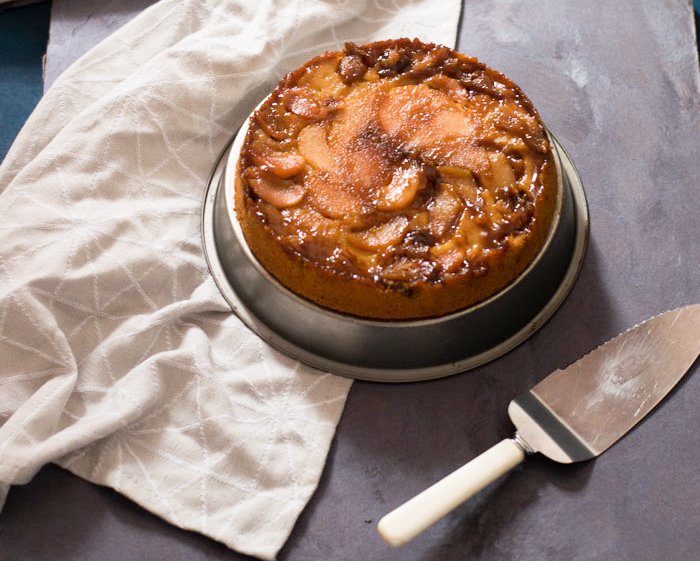 Upside down pear and ginger cake recipe made with whole wheat flour is a warm and delicious tarte tatin like dessert but has a cake base. The pears are coated in caramel and ginger syrup and bring wonderful flavours in the cake. This recipe is easier to prepare than it appears to be in the finished food picture. Go try this out for your upcoming birthday party and enjoy this Upside Down Pear Ginger Cake Recipe with Zucchini Parmesan Crisps (Chips) Recipe, Bombay Masala Sandwich Recipe With Rocket Leaves.
If you like this recipe, take a look at more recipes like
Ingredients
For Cake
1/4 cup

Almond Meal (Badam Powder)

1/2 cup

Olive Oil

1/2 cup

Curd (Dahi / Yogurt)

1/2 cup

Caster Sugar

2 tablespoons

Honey

2 teaspoons

Ginger

, grated
1 teaspoon

Baking powder

For pears topping
3

Pears

, sliced
1 tablespoon

Lemon juice

4 tablespoons

Butter (unsalted)

4 tablespoons

Honey

4 tablespoons

Caster Sugar

1 teaspoon

Ginger

, grated
How to make Upside Down Pear Ginger Cake Recipe
To begin making Upside Down Pear Ginger Cake Recipe, in a saucepan add butter, honey, sugar and grated ginger. Let the syrup melt and cook until it becomes golden.

While the syrup is cooking, prepare the cake tin or cast iron pan by lightly greasing it with butter and flouring it. Tap off the excess flour after its coated without disturbing the inner lining of the cake pan.

Remove from heat and pour this syrup into the prepared cake tin or ovenproof frying pan.

Arrange pear slices in the cake tin or frying pan which you are using. Set aside.

Preheat oven to 350 degree F and grease. In a mixing bowl sift together whole wheat flour, baking powder.

Add in ground almonds and set aside. In another mixing bowl beat together olive oil and sugar.

Stir in yogurt, honey and ginger. Whisk to combine. Add the dry ingredients into the wet in two batches.

Gently fold in all the ingredients to make a batter. Pour the cake batter on top of the pears and cover them completely.

Tap on the kitchen counter to free the air gaps if any. Bake in preheated oven for about 35 to 40 minutes or until a skewer inserted into the centre comes out clean.

Remove the cake from oven and allow it to cool. Loosen the sides with a knife and flip the cake onto serving plate.

Slice and serve with ice cream. Serve Upside Down Pear Ginger Cake Recipe topped with ice cream along with Zucchini Parmesan Crisps (Chips) Recipe, Bombay Masala Sandwich Recipe With Rocket Leaves.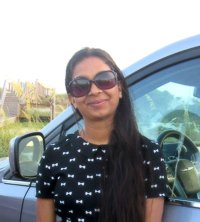 Born and brought up in a typical Brahmin Family in Delhi and married into a Punjabi family has transformed my cooking and eating habits in a different way. I worked as a science teacher and now has become a full time homemaker and food blogger. I love to cook for my family and friends and it gives me immense pleasure to see the happiness on their face after eating the food prepared by me. My secret spice for cooking good food is to love what you cook with passion and it will be the most delicious meal you make. My husband is my inspiration to blog and cook new recipes. He is my taster, critic and my sole motivator.