Vegetable Clear Soup Recipe
Veg Clear Soup is a comforting and light soup prepared with bell peppers/ capsicum, button mushrooms, onions and garlic.

Archana's Kitchen
On

Thursday, 08 February 2018 09:00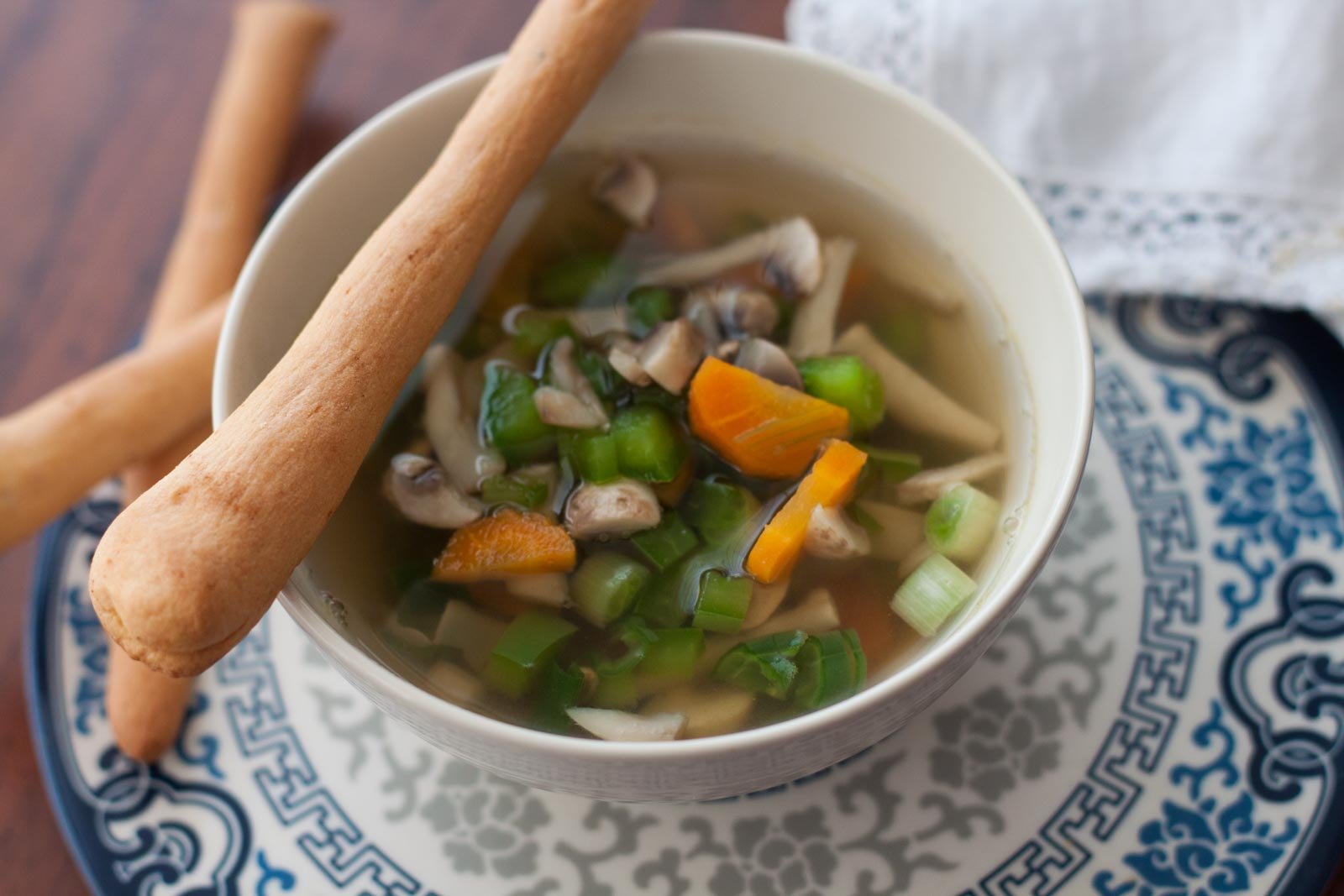 Vegetable Clear Soup Recipe is a comforting soup that one can have when feel to have something light. Simple and hearty soup that has the goodness of all the vegetables and the rich flavor from the onion and garlic stock This soup is very easy and quick to make and children will love this as well. As this soup is filled with vegetables it is a perfect recipe for those who are seeking to loose weight or go on a diet. Serve it for your parties or even for a weeknight dinner making your meals wholesome, light and fresh.
Serve the Veg Clear Soup Recipe along with bread sticks or toasted garlic bread by the side to enjoy it as a whole meal.
If you are looking for more soup recipes here are some :
Ingredients
For the Stock
1

Onion

, diced
1

Carrot (Gajjar)

, diced
1 tablespoon

Whole Black Peppercorns

, crushed
1 inch

Ginger

, crushed
4 cloves

Garlic

3 sprig

Coriander (Dhania) Leaves

Vegetables
1

Carrot (Gajjar)

, cut into roundels
1 cup

Green beans (French Beans)

, one inch
1 cup

Button mushrooms

, quatered
1

Green bell peppers

, chopped
1/2 cup

Spring Onion Greens

, chopped

Salt

, to taste

Black pepper powder

, to taste
How to make Vegetable Clear Soup Recipe
To begin making the Vegetable Clear Soup Recipe, we will first prepare the stock.

Add 4-5 cups water to a saucepan, add all the roughly chopped vegetables - onion, garlic, coriander leaves, ginger, carrot and crushed peppercorns to the water. Turn on your heat to medium high, and bring to a boil.

Boil for about 30 minutes or so, to release the flavors. The color of the water will slightly change and make sure the stock is simmered on low heat and do not allow it to boil.

Once you notice the flavors of the vegetable have come into the water, discard the vegetables and strain the water over a muslin cloth, but keep the water. Place the water over a stock pot on medium heat.

Add the vegetables like carrot, beans, mushroom and bell peppers into the stock pot and bring it to a boil until the vegetables are slightly tender. When boiling the vegetables in water, they release their own flavors adding to the taste of the soup.

Turn off the heat and add in the spring onions, salt and crushed black pepper.Taste to make sure the flavors are right.

Serve the Veg Clear Soup Recipe along with Bread Sticks or Toasted Garlic Bread by the side to enjoy it as a whole meal.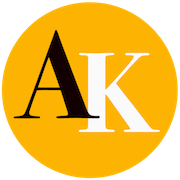 Hi there! This is our chance to talk to you. First, we love creating recipes keeping you in mind. At Archana's Kitchen we try to keep recipes simple, smart and seasonal without additives and preservatives. We hope you enjoy cooking recipes from our website where the sole effort is to make cooking simple for you. When you try out one of our recipes, we are longing to hear back from you. Do take your time to come back and share your comments, as your feedback means a lot to us.