Vegetarian Thai Green Curry Paste Recipe
Here's a step by step guide on how to make Thai Green Curry Paste.

Archana Doshi
On

Wednesday, 31 October 2012 10:37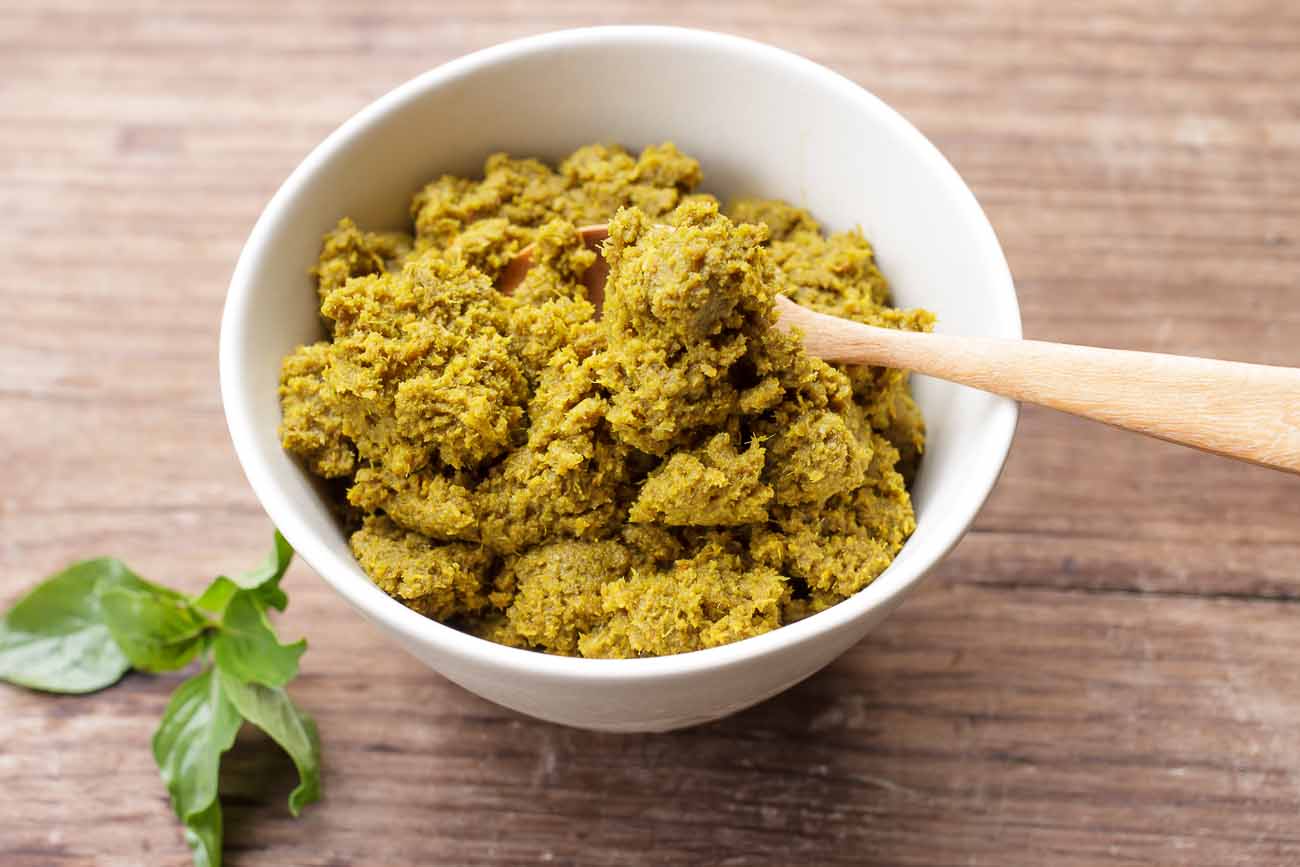 Vegetarian Thai Green Curry Paste Recipe is one of the simplest way to incorporate Thai flavors for your recipes. This recipe, came by after multiple trials in my kitchen trying to replicate the ones I have had in so many Thai restaurants. Finally I am most certain this is the best Thai Green Curry Paste recipe for vegetarian you can find. And yes, I try to use the locally available ingredients too.
Here are recipes you can cook with Vegetarian Thai Green Curry Paste Recipe
Ingredients
3

Green Chillies

1 tablespoon

Coriander (Dhania) Seeds

, roasted
1 teaspoon

Cumin seeds (Jeera)

, roasted
1 tablespoon

Whole Black Peppercorns

1 Stalk

Lemongrass

1/4 cup

Coriander (Dhania) Leaves

, finely chopped
1/4 cup

Spring Onion (Bulb & Greens)

, finely chopped
3 cloves

Garlic

, finely chopped
1 inch

Ginger

, finely chopped
2 sprig

Basil leaves

1 teaspoon

Salt
How to make Vegetarian Thai Green Curry Paste Recipe
To make the Vegetarian Thai Green Curry Paste Recipe, we will first have to prepare the lemon grass root.

To prepare the lemon grass - trim away and discard any root section below the bulb base and cut away the top portion leaving a stalk of about 6 inches long, including the base.

Remove any dried and wilted yellowed leaves and finely chop the stock.

Combine all the ingredients- green chillies, coriander seeds, cumin seeds, peppercorns, coriander leaves, spring onions, garlic, ginger basil leaves and salt, including the lemon grass into mini processor or a blender and grind them into a fairly smooth paste adding a little water if required.

Transfer the Thai Green Curry Paste and store in an airtight jar. You can also freeze the curry paste for about 6 months and use as and when required.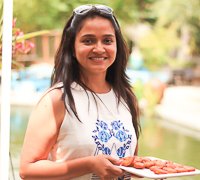 Archana Doshi is the founder of Archana's Kitchen. Archana launched Archana's Kitchen in 2007 as a way to keep track of her and family's recipes, and along the way grew it into one of the most popular cooking websites in the world. Archana is dedicated to helping home cooks be successful in the kitchen. Archana says "I hope you enjoy cooking recipes from my website where the sole effort is to make cooking simple for you. When you try out one of our recipes, we are longing to hear back from you. Do take your time to come back and share your comments, as your feedback means a lot to me"