Vegetarian Thai Red Curry Paste Recipe
Step by step recipe to make the classic Thai Red Curry Paste.

Archana Doshi
On

Wednesday, 31 October 2012 10:27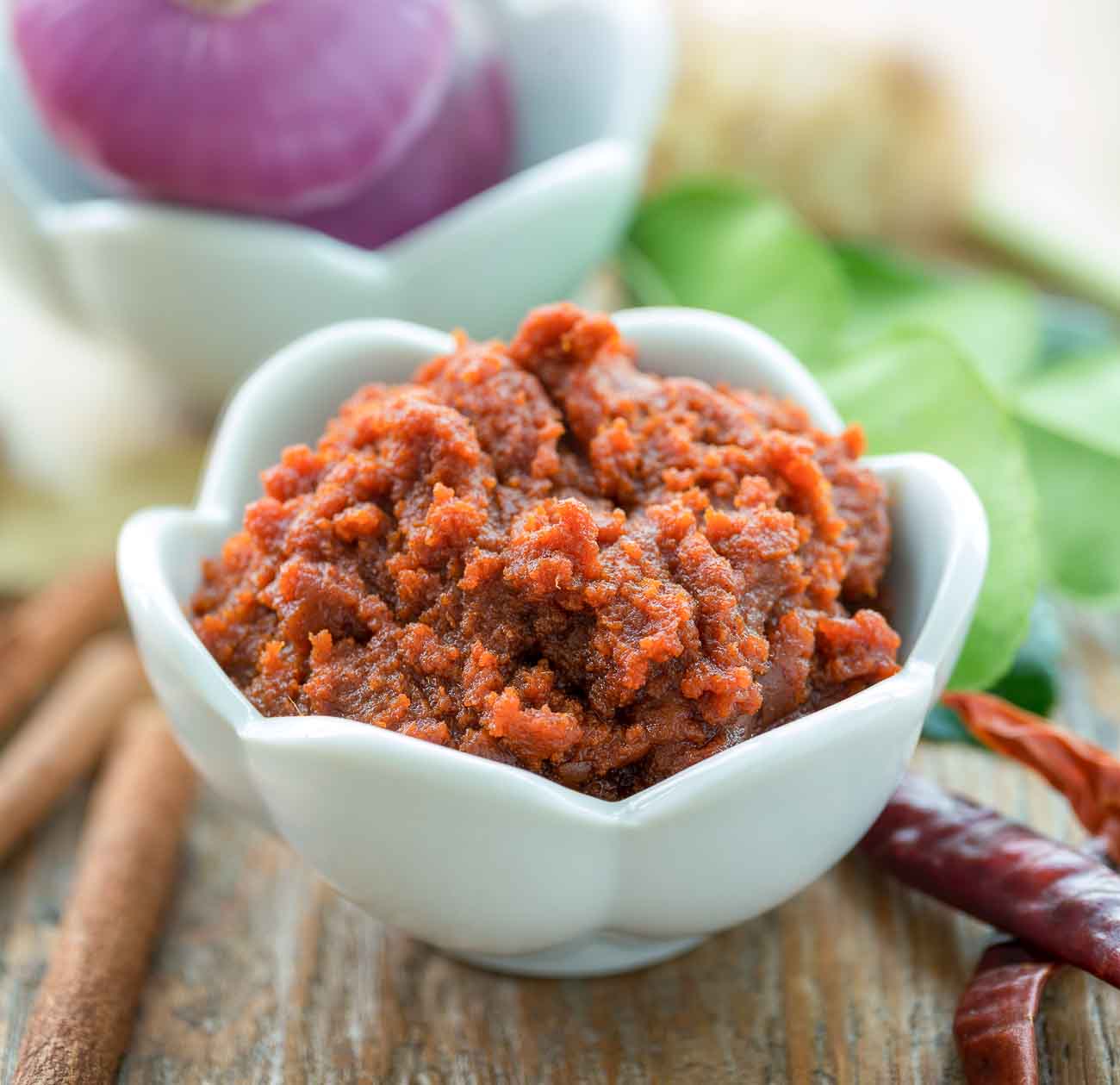 The Vegetarian Thai Red Curry Paste recipe is a simple and quick to make curry paste, that you can make with locally available ingredients. Though at times, I don't get all the ingredients to make the curry paste, but the addition of certain basic ingredients makes this very close to the original thai curry paste.
Here are recipes that you can make with Thai curry paste
Ingredients
2

Dry red chillies

1 tablespoon

Coriander (Dhania) Seeds

1 teaspoon

Whole Black Peppercorns

2 Stalk

Lemongrass

, finely chopped with outer leaves discarded
2 tablespoons

Coriander (Dhania) Leaves

, roughly chopped
2

Thai Red chilli (Birds Eye Chilli)

, finely chopped
2 inch

Ginger

, or galangal
4 cloves

Garlic

2 Stalks

Spring Onion (Bulb & Greens)

, roughly chopped (with leaves)
4-5

Basil leaves

, roughly chopped (or Kaffir lime leaves or thai basil)

Salt

, to taste
How to make Vegetarian Thai Red Curry Paste Recipe
To make the Vegetarian Thai Red Curry Paste Recipe, we will first soak the dried red chillies in warm water until softened, about 20 minutes. Once soaked, strain and set aside.

In a small skillet, roast the coriander seeds and whole pepper for a few minutes until fragrant. Turn off the heat and allow it to cool.

In a mixer grinder, combine all the ingredients - whole chilies, coriander seeds, whole black pepper, lemon grass, coriander stems, red serrano chillies, galangal, garlic cloves, spring onions, basil leaves, salt to taste into a smooth paste adding a few tablespoons of water whenever required.

The red curry paste should be thick and not watery. The Thai red curry paste can now be used in a variety of ways, like soups, vegetable curries, pad thai and many more recipes.

The Thai Red Curry Paste stores well in the refrigerator for about a couple of weeks or in the freezer for about 6 months.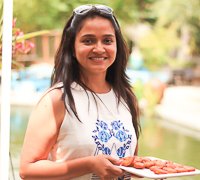 Archana Doshi is the founder of Archana's Kitchen. Archana launched Archana's Kitchen in 2007 as a way to keep track of her and family's recipes, and along the way grew it into one of the most popular cooking websites in the world. Archana is dedicated to helping home cooks be successful in the kitchen. Archana says "I hope you enjoy cooking recipes from my website where the sole effort is to make cooking simple for you. When you try out one of our recipes, we are longing to hear back from you. Do take your time to come back and share your comments, as your feedback means a lot to me"