Vellai/Jaggery Dosa Recipe
A sweet dosa made whole wheat flour and jaggery and flavoured with powdered cardamom and cooked in ghee - you will enjoy when the aroma of the dosa when it wafts in air and when taste heaven as you take a bite in your month.

Vanita Vasudevan
On

Monday, 28 September 2015 00:35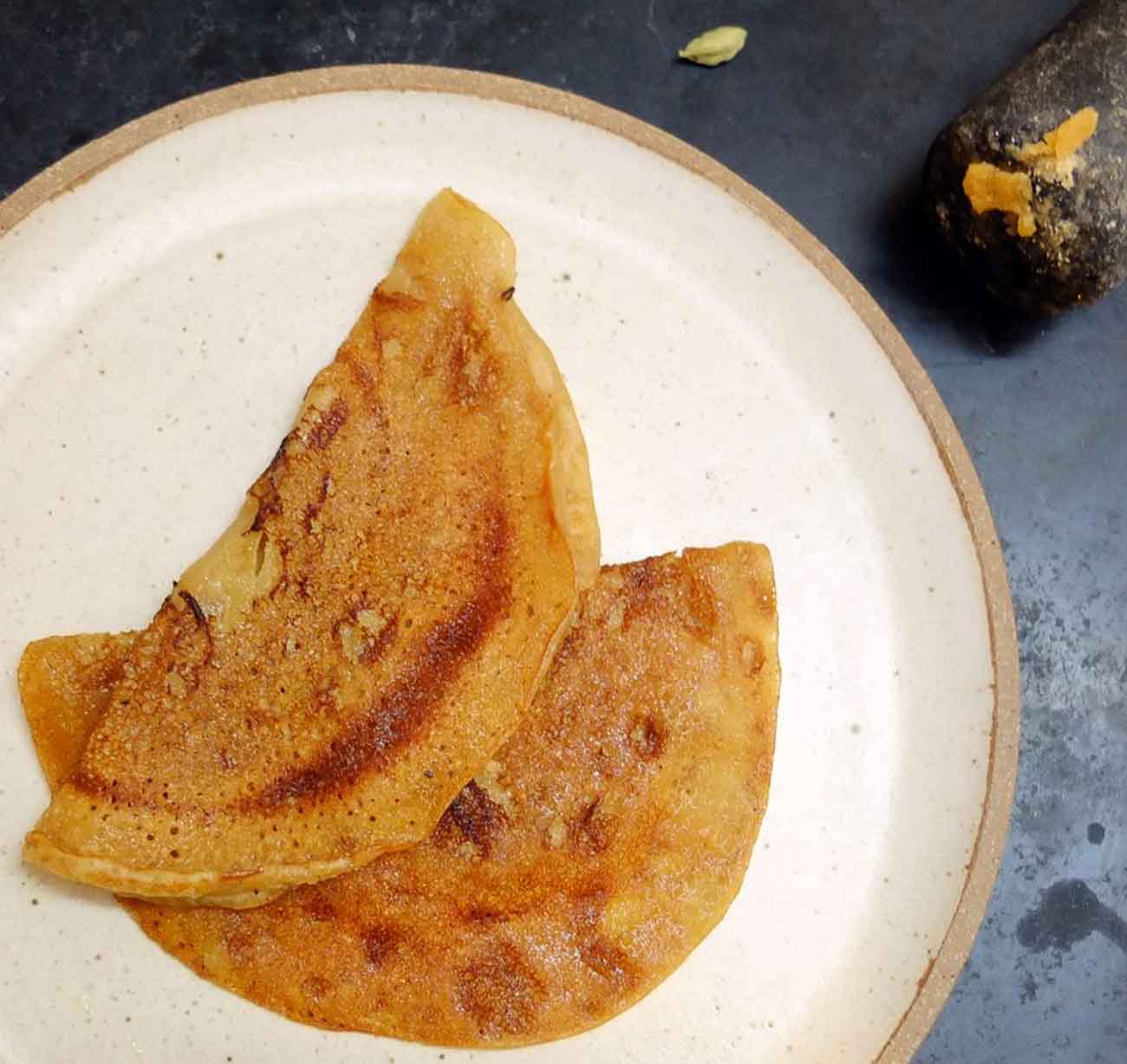 Vellai Dosai was a Navratri special at my grandparents'. My grandmother was fondly called Manni. During Navratri, Manni used to hand out the Vellai Dosai to us as our morning tiffin. She swirled out the wheat and jaggery battery on an iron griddle, patiently slow roasted the Vellai Dosa at just about medium heat and the batter caramelised to form a light and soft dosa.
Serve Vellai Dosa as a delicious dish during Navratri or as breakfast along with Peanut Chutney.
Other recipes that you can try are:
Course:
South Indian Breakfast
Ingredients
1 1/2 cups

Whole Wheat Flour

3/4 cup

Jaggery

, powdered
2 1/2 cups

Water

1/2 teaspoon

Cardamom Powder (Elaichi)

Ghee

, for cooking the dosa
How to make Vellai/Jaggery Dosa Recipe
To begin making the Vellai Dosa, in a large bowl, dissolve the powdered jaggery along with 1/2 cup water and allow it to rest for 30 minutes. After 30 minutes, strain the jaggery water to remove impurities.

Add the wheat flour to the strained jaggery mixture and stir continuously until there are no lumps. Add remaining 2 cups water and mix to make a smooth batter. Toss in the cardamom powder and mix well.

The next step is to cook the Vella Dosa on a skillet.

Heat a skillet on medium heat and pour a ladleful of batter on the skillet. Swirl the pan in a circular motion to spread the batter around to make a thin crepe like dosa.

Drizzle 1/4 teaspoon of ghee around the vella dosa and cook on low heat until well done. Flip over to cook the other side for a few seconds and serve warm.

Serve Vellai Dosa as a delicious dish during Navratri or as breakfast along with Peanut Chutney.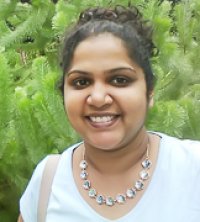 "I must have been born with a ladle in my hand because when I'm free I love to cook". Vanita has a full time job, that is not related to food, and the only time she gets to cook is during weekends. She loved to experiment with various cuisines and very very comfortable when it comes to various cuisines of the world. And with a family who loves to eat what she cooks, the passion for cooking becomes more enriching and meaningful. She is also extremely passionate about baking and likes to keep it traditional and simple. What more - Pots, Pans and Fresh Ingredients are her babies.