Watermelon Ice Popsicles Recipe
Watermelon Ice Popsicles are delicious summer time treats for kids made with watermelons and lemon juice. They are easy to make and taste delicious too!

Vanita Vasudevan
On

Wednesday, 08 April 2015 00:35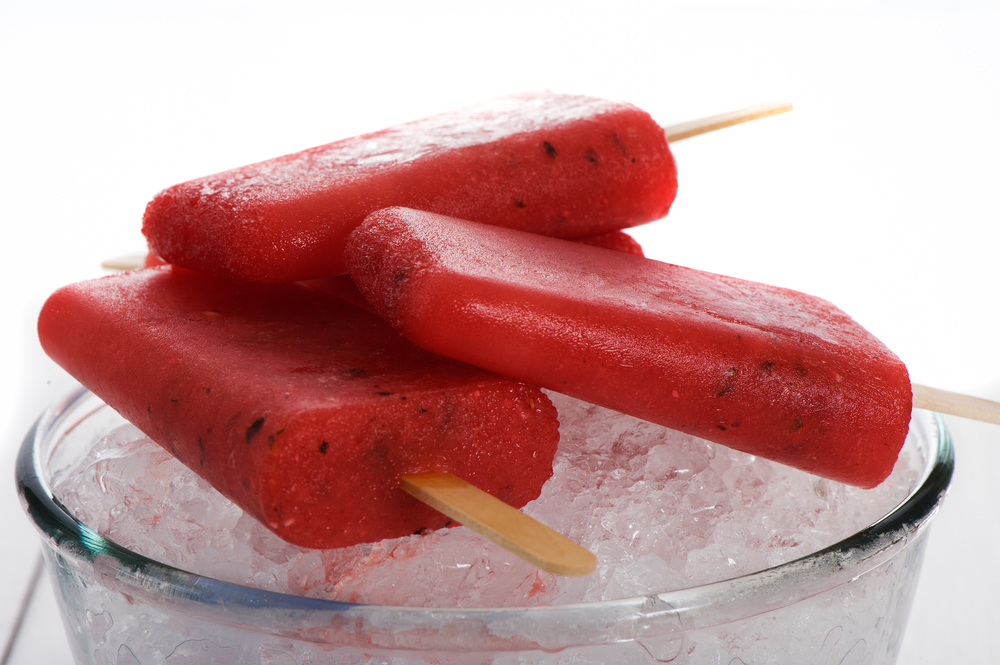 Watermelon Ice Popsicles are the perfect summer treat. They are light and refreshing and makes a delicious afternoon delight for the kids. Popsicles are a great low-fat sweet snacks flavored with the natural sweetness of the fresh watermelon. You can freeze popsicles in popsicle molds or even in the standard ice cube trays as well.
Did you know: Despite popular belief that watermelon is made up of only water and sugar, watermelon is actually considered a nutrient dense food, a food that provides a high amount of vitamins, minerals and antioxidants for a low amount of calories. Each juicy bite has significant levels of vitamins A, B6 and C, lots of lycopene, antioxidants and amino acids. There's even a modest amount of potassium.
Take a peek at more Popsicle recipes that you can whip up
Ingredients
1

Watermelon

, cubed (remove seeds)
3 tablespoons

Sugar

, (adjust)
3 teaspoons

Lemon juice
How to make Watermelon Ice Popsicles Recipe
To prepare the Watermelon Popsicles, combine the watermelon cubes and sugar in a blender.

Blend together to a consistency of a thick juice and ensure there are no lumps. Sieve the liquid mixture if required. Add the lemon juice and stir to combine.

Pour the watermelon juice into the popsicle molds and freeze until firm. Once frozen, to unmold the ice popsicles, dip the mold into the lukewarm water for the few seconds for easy release.

Enjoy the Watermelon Popsicles for hot summers and the kids are sure to enjoy these as treats after their play.