Baked Potato Thyme Rolls Recipe
Boiled and mashed potatoes appetizer with thyme and spices

Archana Doshi
On

Sunday, 17 February 2008 14:49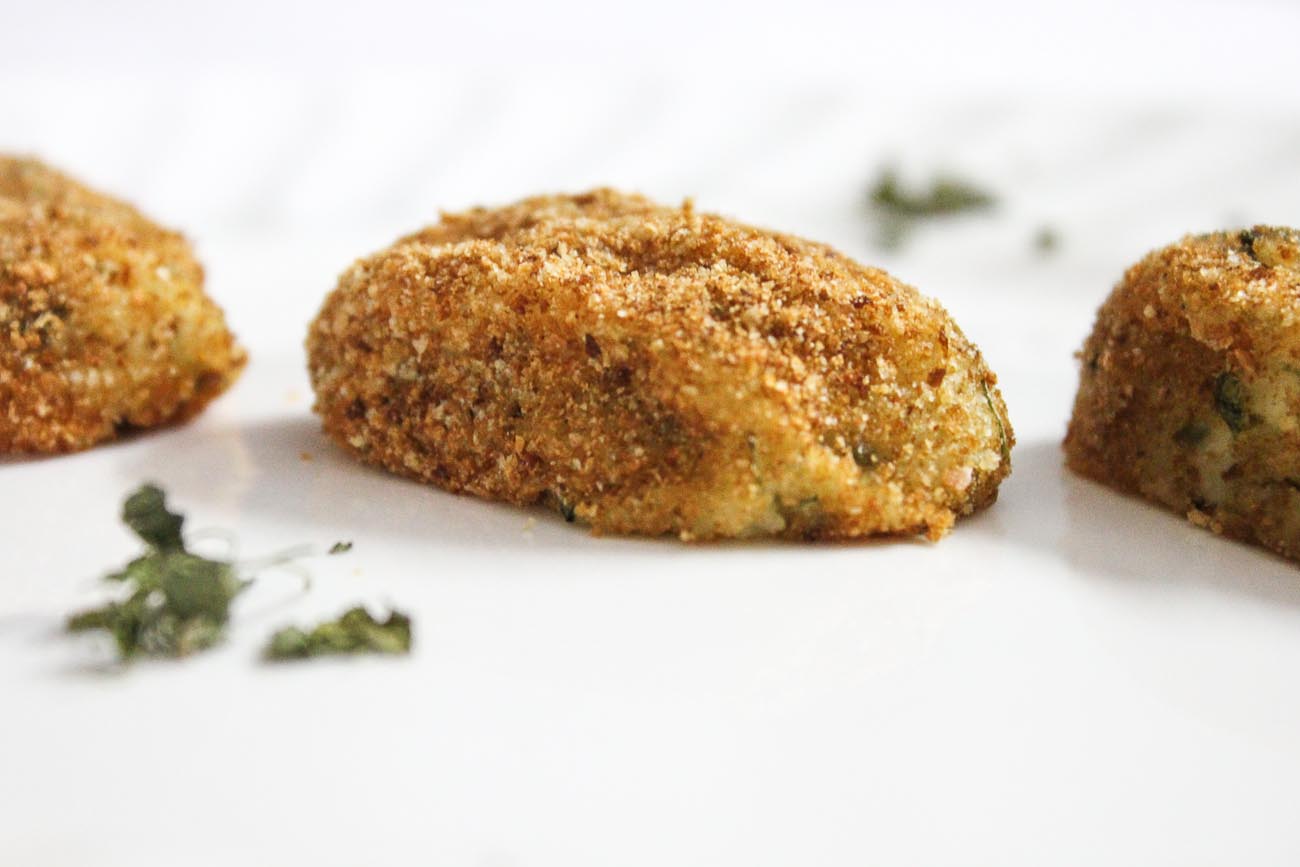 The Baked Potato Thyme Rolls is a delicious appetiser made from boiled and mashed potatoes that are flavoured with herbs like thyme. These baked thyme potatoes taste delicious when served with a spicy Tomato Chilli Garlic Asian Dip. You can add any other herb of your choice like coriander, mint, basil, dill, rosemary to give it a different flavour to the baked potato rolls. Serve Baked Potato Thyme Rolls Recipe along with Chilli Garlic Sauce Recipe, or Dill Leaves & Parmesan Dip Recipe.
Here are a few more appetizers you can also relish preparing
Ingredients
4

Potatoes (Aloo)

, boiled and grated potatoes
1/2 cup

Spring Onion (Bulb & Greens)

, chopped
2 tablespoons

Dried Thyme Leaves

1/4 cup

Cheddar cheese

, grated

Red chilli powder

, to taste

Salt and Pepper

, to taste
2 tablespoons

Olive Oil

1 cup

Whole Wheat Bread crumbs

, (adjust)
1/4 cup

Milk
How to make Baked Potato Thyme Rolls Recipe
To begin making the Potato Thyme Rolls Recipe, preheat the oven to 200 C.

In a large bowl, combine all the ingredients except the breadcrumbs and milk.

Divide the thyme potato mixture into 10 portions and shape them into an oval to form a roll.

Dip the thyme potato rolls in milk and then toss them in breadcrumbs.

Arrange the rolls on a greased baking sheet and bake them in the oven until the crust looks crispy and lightly golden brown. Mine took about 12 minutes.

Serve the Baked Potato Thyme rolls along with a spicy hot Chilli Garlic Sauce Recipe or Dill Leaves & Parmesan Dip Recipe.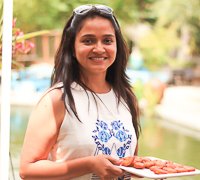 Archana Doshi is the founder of Archana's Kitchen. Archana launched Archana's Kitchen in 2007 as a way to keep track of her and family's recipes, and along the way grew it into one of the most popular cooking websites in the world. Archana is dedicated to helping home cooks be successful in the kitchen. Archana says "I hope you enjoy cooking recipes from my website where the sole effort is to make cooking simple for you. When you try out one of our recipes, we are longing to hear back from you. Do take your time to come back and share your comments, as your feedback means a lot to me"