Egg Pakora Recipe - Egg Fritters
Egg Pakoras are easy to prepare and make for a perfect snack during cold winter evenings with a cup of hot masala tea.

Karthika Gopalakrishnan
On

Wednesday, 30 November 2016 00:28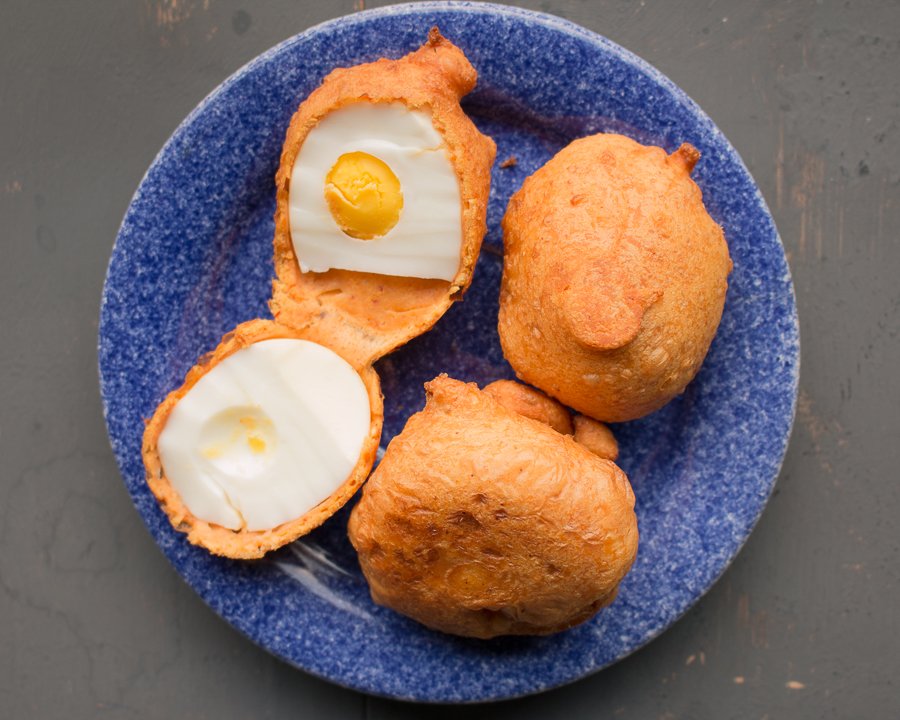 One cannot deny or control their love and yearning for pakoras and when it is made up of egg, you never know how many you munch on. Pakoras can be prepared as an evening snack or as a guilty pleasure to enjoy your day. Hard boiled eggs are mixed with spiced batter and fried in oil to prepare this egg pakora. Egg pakoras are a great Kids friendly option and the soft egg with crispy layer out makes it exquisite one.
Prepare this spicy Egg Pakoras and serve with Tomato Garlic Chutney or any other chutney of your choice.
If you like this recipe, you can also try other Pakora Recipes such as
Ingredients
4-5

Whole Eggs

1/2 cup

Gram flour (besan)

3 tablespoons

Rice flour

, optional
1/2 teaspoon

Turmeric powder (Haldi)

1-2 teaspoons

Red chilli powder

Salt

, as required

Water

, as needed

Cooking oil

, as required, for deep frying
How to make Egg Pakora Recipe - Egg Fritters
To begin making the Egg Pakora recipe, in a small pot, add water and bring it to boil. Once the water starts boiling, add a pinch of salt and eggs.

Cook them for about 15 minutes and remove from the flame. Run the eggs under cold water immediately and remove their outer shell.

Slice the eggs into halves and set aside.

In a bowl, combine flour, turmeric powder, red chilly powder, and salt together.

Add water little by little and mix them well to prepare a batter. It should be slightly thinner than Idli batter but not runny like dosa batter.

Meanwhile, heat oil in a kadai over medium flame. Once the oil is hot, add a small ball of flour to check the state of oil. If the ball rises steadily, then the oil is hot enough for frying pakoras. If it raises slowly, then the oil should be heated for some more time.

Once the oil consistency is perfect, take a slice of egg, dip it in the flour and slowly drop them into the oil.

Cook until they turn golden on both the sides by flipping them occasionally.

Set them aside in a dish towel and repeat the same procedure for the remaining egg slices.

Prepare this spicy Egg Pakoras and serve with Tomato Garlic Chutney or any other chutney of your choice.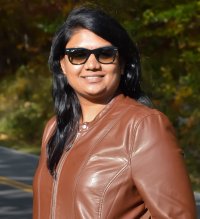 Karthika Gopalakrishnan is a software Engineer by Profession. Being a foodie from childhood, she loves to immerse herself in the aroma of spices and their delicacies. According to her, cooking is a therapy which unwinds the hassles and bustles of a day. As said, the easiest way to enter into the heart of a person is through his food, she loves to bring a unique flavor of every recipe with right composition of spices and love.