Horsegram Idli Recipe - Kulith or Kollu Idli
Soft and fluffy rice and horse gram pancakes that are steamed and served with a side of coconut chutney

Swathy Nandhini
On

Monday, 12 February 2018 08:00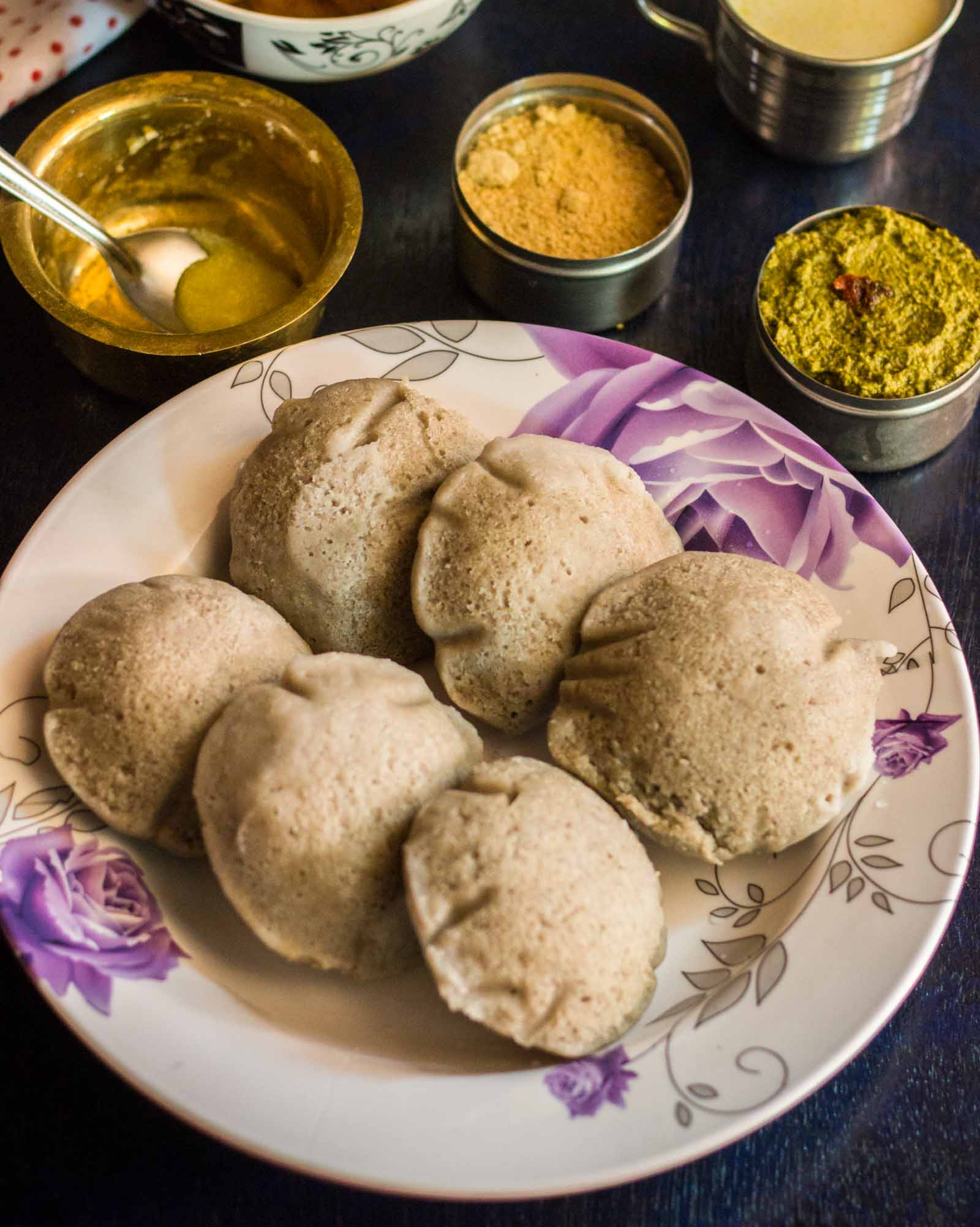 Horsegram idli / Kollu idli is a traditional Konkani breakfast recipe. A twist ot the usual idli batter of rice and urad dal with the addition of horse gram. The three grains are soaked, ground and mixed together and allow to ferment. This fermentation process give it the fluffy texture. It is good to include horsegram in our diet often and this idli is a perfect way to include it.
Did you know : Horsegram contains the highest protein content of any lentil in the world. This grain is fed to horses to keep them energetic and maintain weight, hence the namesake. Horsegram is also rich in iron and calcium among other nutrients. It is a poor man's food as it provides a lot of energy for a small portion consumed. It is a drought tolerant crop that can be grown in a low rainfall area and even on rainfed dry agricultural lands.
Serve Horse Gram Idli with Coconut Chutney or Tomato Chutney along with a cup of Hot Kumbakonam filter coffee for a South Indian Style Breakfast
If you like this recipe, here are a few more Horsegram Recipes
Ingredients
1 cup

Horse Gram Dal (Kollu/ Kulith)

, soaked
3 cups

Idli Rice

, soaked
1 cup

White Urad Dal (Whole)

, soaked
1 teaspoon

Methi Seeds (Fenugreek Seeds)

, soaked along with urad dal

Salt

, as required
How to make Horsegram Idli Recipe - Kulith or Kollu Idli
To begin making Horsegram or Kollu Idli, wash and soak the horse gram, urad dal and idli rice separately for about 5-6 hours. Add Fenugreek seeds to the soaked rice around an hour before grinding.

Drain the horsegram from water and grind into thick and smooth batter. Transfer it into large vessel.

Now drain rice and grind into a smooth paste. Add it to the kollu batter.

Lastly, grind the urad dal to the grinder and grind it into a smooth and fluffy batter. Add it to the kolu and rice batter along with salt.

Mix well using hands and keep it at room temperature for about 6-8 hours to ferment. After fermentation, add required water to adjust the consistency to that of an idli batter.

Pour the batter into greased idli plate with ladle and place inside idli cooker.

Steam for about 10 minutes. To check if the Idli is cooked, you can insert a toothpick or a fork and if it comes out clean, it means the idli is cooked. If not, steam it for a few minutes. Remove from the idli plate and serve.

Serve Horse Gram Idli with Coconut Chutney or Tomato Chutney along with a cup of Hot Kumbakonam filter coffee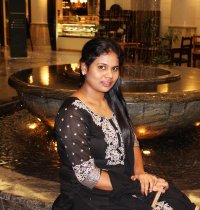 I am Swathy Nandhini, author and food photographer of shravskitchen.com and currently residing in Dubai. I am newbie to the world of blogging and learning lots of new things through this virtual world. Though I had passion for cooking from school days, I took it seriously as a way of life only after I became mother for Shravanthi. I have named the blog after her. I love to try different cuisines and I got many interesting recipes over my blog. My love towards blogging grows each and every day.