How To Make Homemade Caramelized Bananas Recipe

Archana Doshi
On

Monday, 24 February 2014 18:11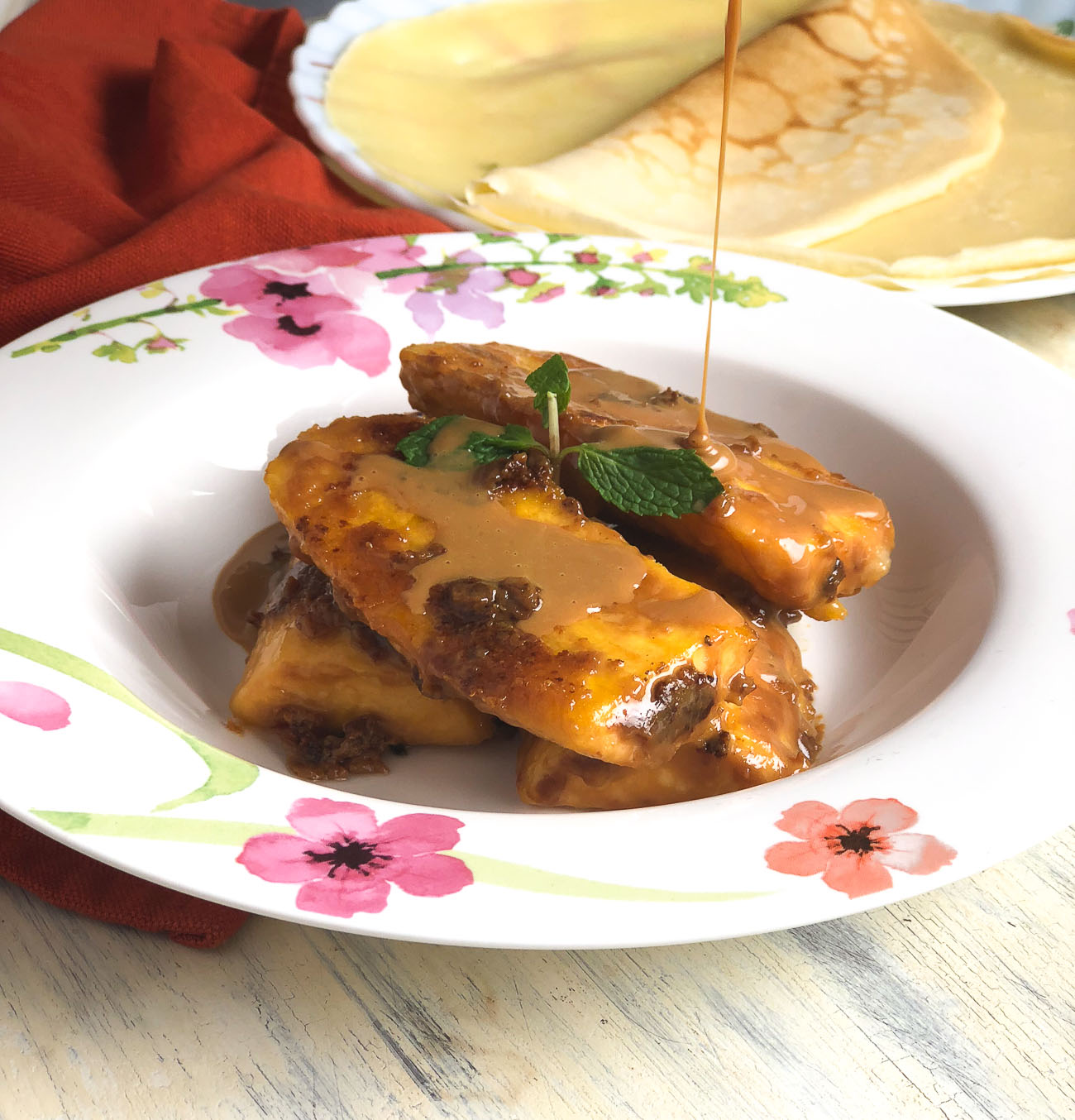 Caramelised Banana recipe is a simple and quick recipe using fresh bananas, brown sugar, butter and cinnamon. These caramelised bananas taste delicious when had along with Whole Wheat Crepes, Caramelized Banana French Toast or even topped over waffles.
If you are looking for recipes with banana, here are some of our favorites
Ingredients
2 tablespoons

Butter (unsalted)

2

Ripe Bananas

, thickly sliced diagonally
1/4 cup

Brown Sugar (Demerara Sugar)

1/4 teaspoon

Cinnamon Powder (Dalchini)
How to make How To Make Homemade Caramelized Bananas Recipe
To begin making the Homemade Caramelized Bananas Recipe, slice the bananas lengthwise or into coins depending on what you like.

Add the sugar to a platter and roll the sliced bananas over the brown sugar until it is completely coated.

Heat butter on the pan over medium heat. Add bananas coated with brown sugar. Cook bananas until light to golden brown on both sides. When flipping over, do it gently so the bananas don't break out.

Caramelize the bananas over medium heat so they get crisp and brown.

Once done, plate it and serve it along with caramel sauce on the top.

Serve the Whole Wheat Crepes or Caramelized Banana French Toast or even topped over waffles.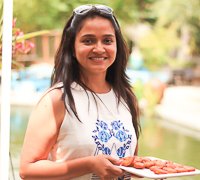 Archana Doshi is the founder of Archana's Kitchen. Archana launched Archana's Kitchen in 2007 as a way to keep track of her and family's recipes, and along the way grew it into one of the most popular cooking websites in the world. Archana is dedicated to helping home cooks be successful in the kitchen. Archana says "I hope you enjoy cooking recipes from my website where the sole effort is to make cooking simple for you. When you try out one of our recipes, we are longing to hear back from you. Do take your time to come back and share your comments, as your feedback means a lot to me"