Ragi Idli Recipe - Learn How To Make A Healthy Ragi Idli
The Ragi Idli Recipe is a wholesome and high protein idli that is made from fresh Ragi Idli Dosa Batter. The ragi idli comes out soft and makes a great high protein and a diabetic friendly breakfast.

Archana Doshi
On

Tuesday, 25 December 2007 22:31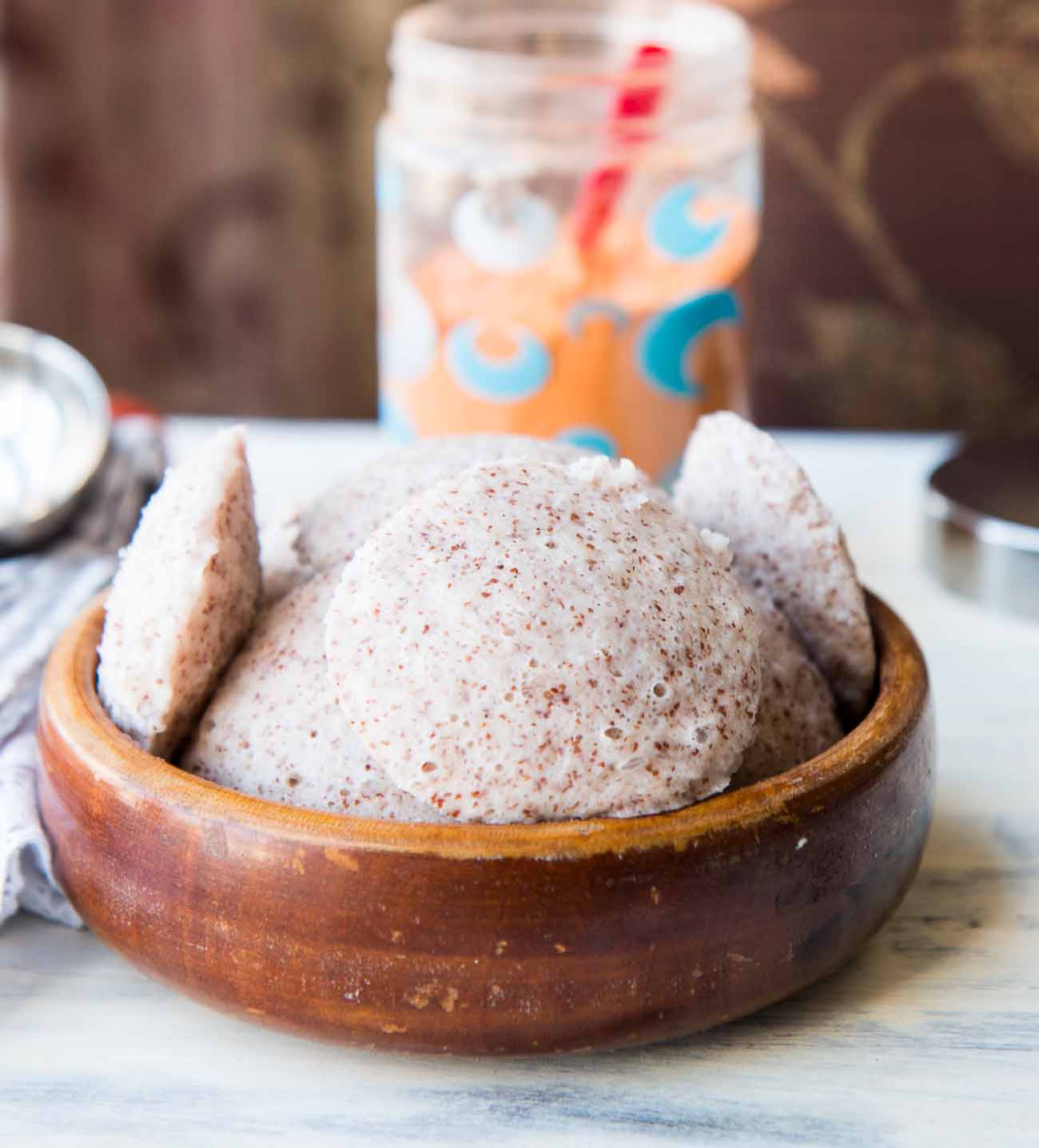 The Ragi Idli recipe is a simple wholesome dish that you can make with ease. This recipe is a great way to include ragi and other millets in your diet.
Idli is an all time South Indian breakfast dish that is savored all over India and the World. Ragi idli is made from fermented ragi seeds, rice and lentil batter and steamed into Idli moulds to get the round shape.
Did you know Ragi is rich in calcium, helps in weight loss, has a high fiber content, battles anemia, reduces blood cholesterol and also regulates blood sugar levels. Because of its low glycemic index, it helps reduce food cravings and slows down absorption of starch, thus helps in regulating the blood sugar for diabetic.
Serve the Ragi Idli Recipe along with Coconut Chutney, Thakkali Vengaya Sambar and Idli Milagai Podi for a wholesome indian diabetic breakfast or even for a light and healthy indian dinner.
In this Ragi Idli Recipe you can try some of our other Idli recipes that you can make for breakfast.
Course:
South Indian Breakfast
Ingredients
1 cups

Idli Rice

, (a special rice available in the indian stores for making idli and dosa's)
2 cups

Ragi Seeds

1 cup

Barley (seeds)

, (Bajra or Jowar or Foxtail Millet)
2 cups

White Urad Dal (Whole)

2 teaspoons

Methi Seeds (Fenugreek Seeds)

Water

, for soaking
How to make Ragi Idli Recipe - Learn How To Make A Healthy Ragi Idli
To begin making the Homemade Soft Ragi Idli, soak the ragi and rice together in a single bowl and the urad dal along with methi seeds in another bowl. Soak them for a minimum of 5 hours.

Once soaked, grind the rice and ragi in a mixer grinder until you get a smooth batter. Grind the urad dal to make a smooth batter. Ensure when you are grinding you add just enough water to bring them together. The batter should be thick, especially the rice and ragi batter.

Combine the ragi batter and urad dal batter, add salt and then mix well. Cover and set in a warm place to ferment. About 8 to 10 hours or overnight.

Read this detailed recipe of how to make the Ragi Idli Dosa Batter in different weather conditions.

Once you have the fermented Ragi Idli batter, grease the Idli Steamer Plates with a little sesame oil. This process is purely optional. I like to do this as it adds to the flavor of the idli's. Pour spoonfuls of the ragi idli batter into these moulds.

Do make sure you fill the ragi idli batter only half way through as they will rise up to the top when steamed. Once all the plates are filled, place the filled idli racks one above the other making sure the holes are facing the filled portion.

Prepare the idli steamer with a little water in the bottom. Place the filled ragi idli racks in the steamer. Place the steamer on high heat and steam the idli's for 10 minutes.

After 10 minutes of steaming, turn off the heat. Open the steamer and insert a knife or a pick to test whether the idli's are cooked. If nothing sticks then the idlis are perfectly steamed.

Now you can remove the ragi idli from the steamer. Have a small bowl filled with water. Dip a spoon in the water and then scoop the ragi idli out starting from the edges. Dipping the spoon in water helps in the easy removal of idli from the plates.

The wholesome homemade soft ragi idli are now ready to be served for breakfast, lunch or dinner.

To serve, place the Homemade Soft Ragi Idli in a bowl or a platter, pour in some Mixed Vegetable Sambar and sprinkle some chopped onions. This makes a perfect wholesome breakfast or even weeknight dinner.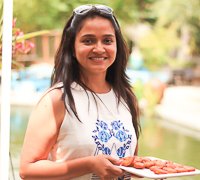 Archana Doshi is the founder of Archana's Kitchen. Archana launched Archana's Kitchen in 2007 as a way to keep track of her and family's recipes, and along the way grew it into one of the most popular cooking websites in the world. Archana is dedicated to helping home cooks be successful in the kitchen. Archana says "I hope you enjoy cooking recipes from my website where the sole effort is to make cooking simple for you. When you try out one of our recipes, we are longing to hear back from you. Do take your time to come back and share your comments, as your feedback means a lot to me"