Indo Chinese Chicken Hakka Noodles Recipe
Indo Chinese Chicken Hakka Noodles Recipe is a classic recipe of boiled noodles tossed with chinese sauces along with chicken and vegetables. Serve this as part of a complete chinese combo for a relaxed Sunday meal.
Garima Gautam
On

Wednesday, 08 November 2017 09:00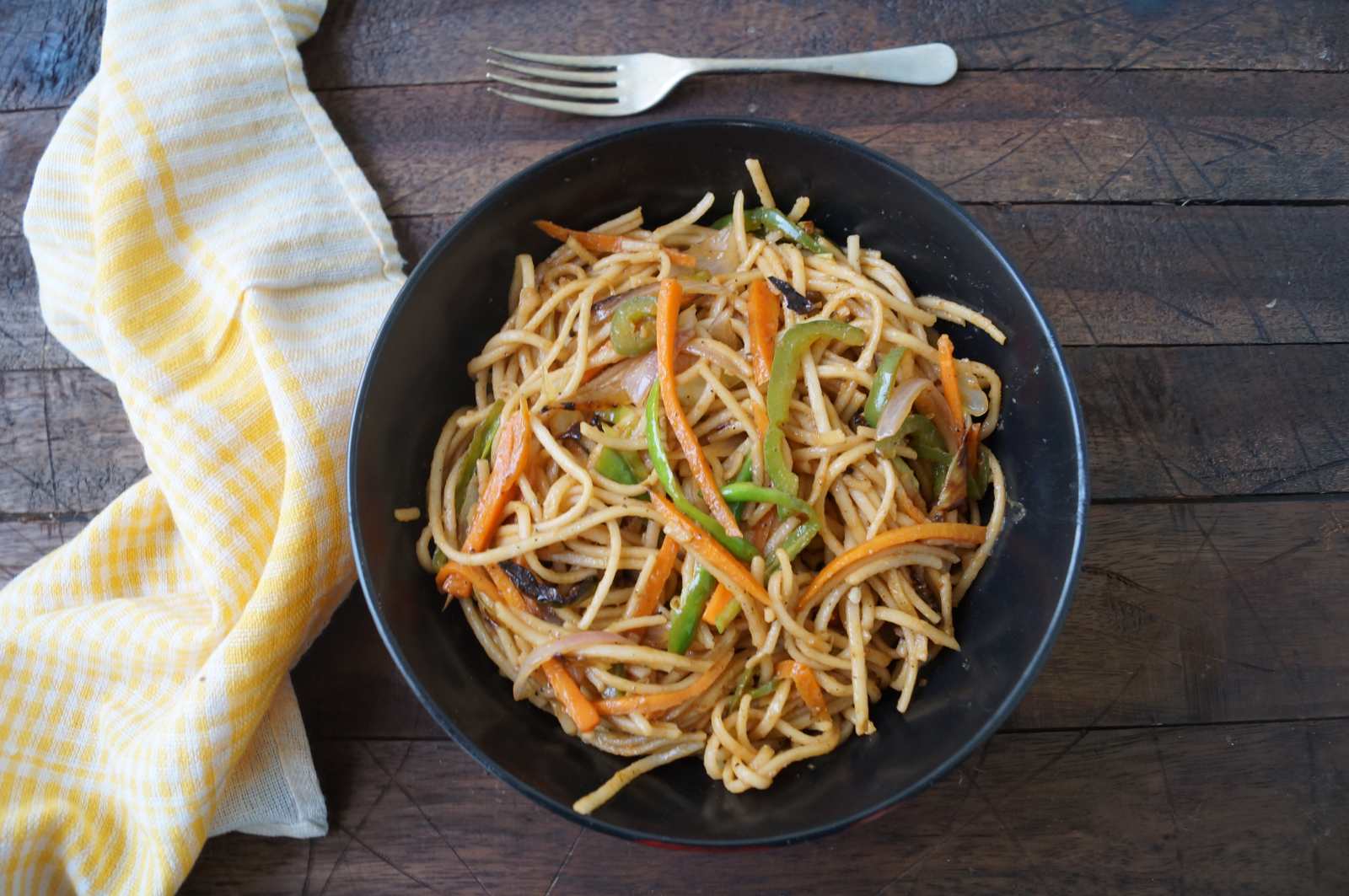 Ingredients
500 grams

Hakka Noodles

1/2

Chicken breasts

, thinly sliced
1

Onion

, thinly sliced
1

Green Bell Pepper (Capsicum)

, thinly sliced
1

Carrot (Gajjar)

, thinly sliced
4 cloves

Garlic

3

Green Chillies

2 tablespoons

Soy sauce

1 Tablespoon

Vinegar

1 Tablespoon

Red Chilli sauce

Cooking oil

, as required

Salt

, to taste

Black pepper powder

, to taste
How to make Indo Chinese Chicken Hakka Noodles Recipe
To begin making the Indo Chinese Chicken Hakka Noodles recipe, boil water in a saucepan on medium flame, when the water comes to a single boil, gradually add in the noodles along with a teaspoon of oil and some salt. Cook until the noodles are firm.

Drain the water, and place the noodles in a colander to drain off the excess water. Rub your hands with oil and run it through the noodles.

Heat up oil in the pan on medium heat and saute garlic for few minutes. Add chicken and cook for another 5 to 10 minutes.

Next add all the chopped veggies and cook for a couple of minutes then add soya sauce, vinegar, red chilli sauce, green chillies and mix everything well.

Now toss in the noodles and sprinkle salt , black pepper powder and give it a good stir. Use a fork to mix so that noodle do not break. Serve hot.

Serve Indo Chinese Chicken Hakka Noodles along with Asian Style Honey Chicken With Vegetables Recipe and Burnt Garlic Veg Fried Rice Recipe for a weekend dinner finished off with a dessert of Chocolate And Salted Caramel Tart Recipe.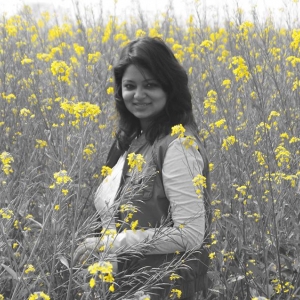 I am from northern India and currently living in New Delhi India.I came to Delhi in 2007 and started living alone since 2009.That was year which embarked my cooking journey.Tired of eating out, I started my food experiments.. some of which were a hit and some were an utter disaster. I feel food brings friends and family together..brings back memories .. it is love made visible..