कश्मीरी मुंज हाक रेसिपी - Knol Khol Flavored With Asafoetida (Recipe In Hindi)

Archana's Kitchen
On

Friday, 21 July 2017 00:00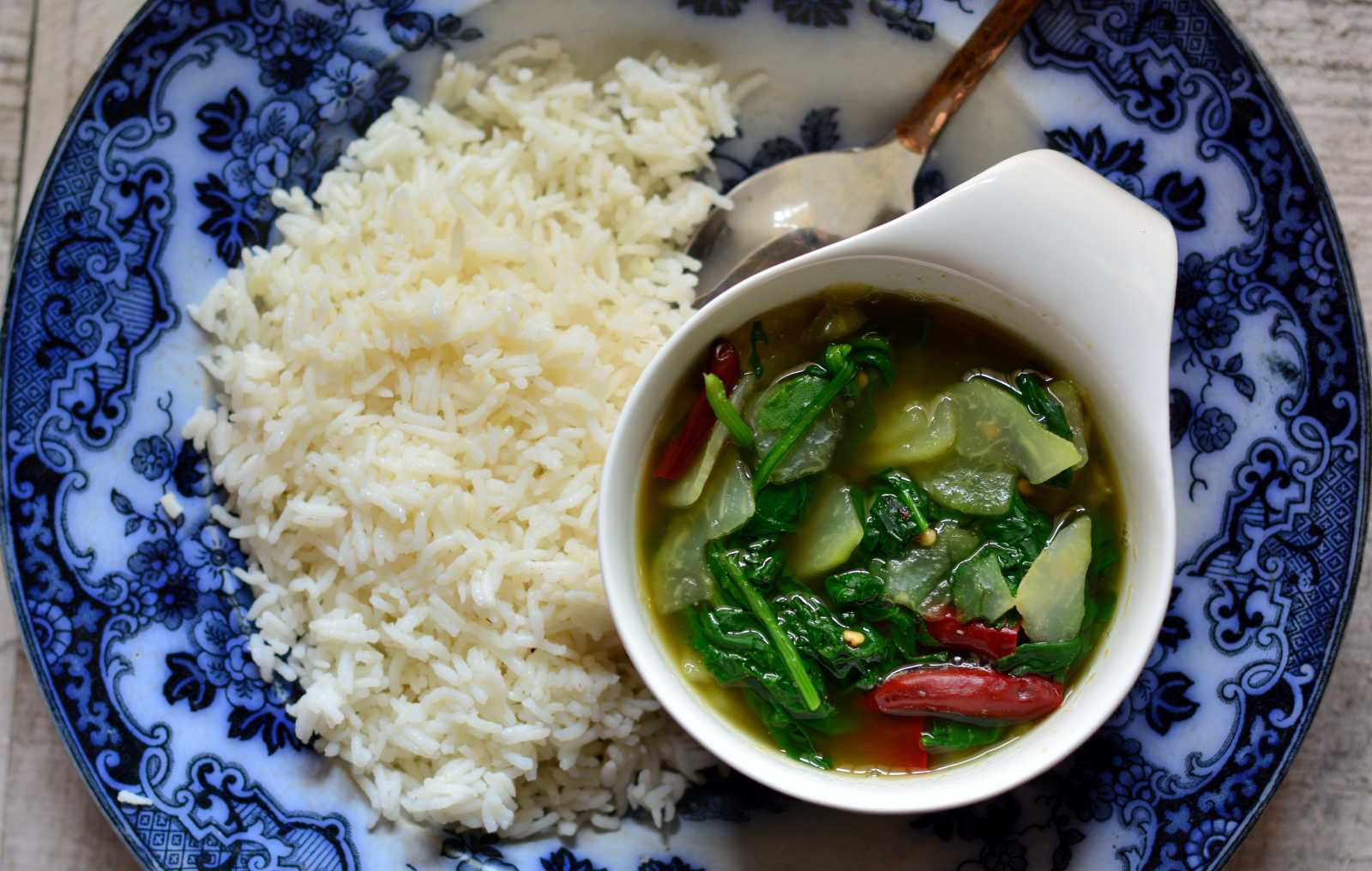 नोल नोल को गंथ गोभी भी कहा जाता है और इस सब्ज़ी को कश्मीरी खाने में बहुत प्रयोग किआ जाता है. मुंज हाक में नोल नोल को हींग के साथ फ्लेवर किया जाता है. इस सब्ज़ी में बहुत कम सामग्री का प्रयोग किआ जाता है और जल्दी भी बन जाती है.
कश्मीरी मुंज हाक को चावल के साथ परोसा जाता है. इसके साथ आप कचुम्बर सलाद भी परोस सकते है.
अगर आपको यह रेसिपी पसंद आई हो तो, आप यह भी बना सकते है
Ingredients
1/2 किलो

नोल नोल

6 टहनी

नोल नोल के पत्ते

हींग

, 2 चुटकी
2

सुखी लाल मिर्च 

1 pinch

कुकिंग सोडा 

1 teaspoon

कश्मीरी मसाला पाउडर

2 tablespoon

सरसों का तेल

नमक

, स्वाद अनुसार
How to make कश्मीरी मुंज हाक रेसिपी - Knol Khol Flavored With Asafoetida (Recipe In Hindi)
कश्मीरी मुंज हाक बनाने के लिए सबसे पहले नोल नोल को धो कर काट ले.

अब नोल नोल के पत्तो को आधा काट ले. इससे अच्छी तरह से धो ले और अलग से रख दे.

अब एक कढ़ाई में तेल गरम करें और इसमें हींग डाले। इसमें नोल नोल, नोल नोल के पत्ते, सुखी लाल मिर्च और नमक डाले.

2 मिनट के लिए पकाए और उसके बाद इसमें कश्मीरी मसाला पाउडर डाले और मिला ले. इसमें पानी और कुकिंग सोडा डाले. मिलाए और कढ़ाई को ढक ले.

सब्ज़ियो के नरम होने तक पकाए और गैस बंद करले. गरमा गरम परोसे।

कश्मीरी मुंज हाक को चावल के साथ परोसा जाता है. इसके साथ आप कचुम्बर सलाद भी परोस सकते है.