Kulia Fruit Chaat Recipe
Kulia Fruit chat is a famous street food from Delhi.It is a great treat during summer made with refreshing cucumber and pomegranate. Make and enjoy Kulia fruit Chaat with your family as an evening snack.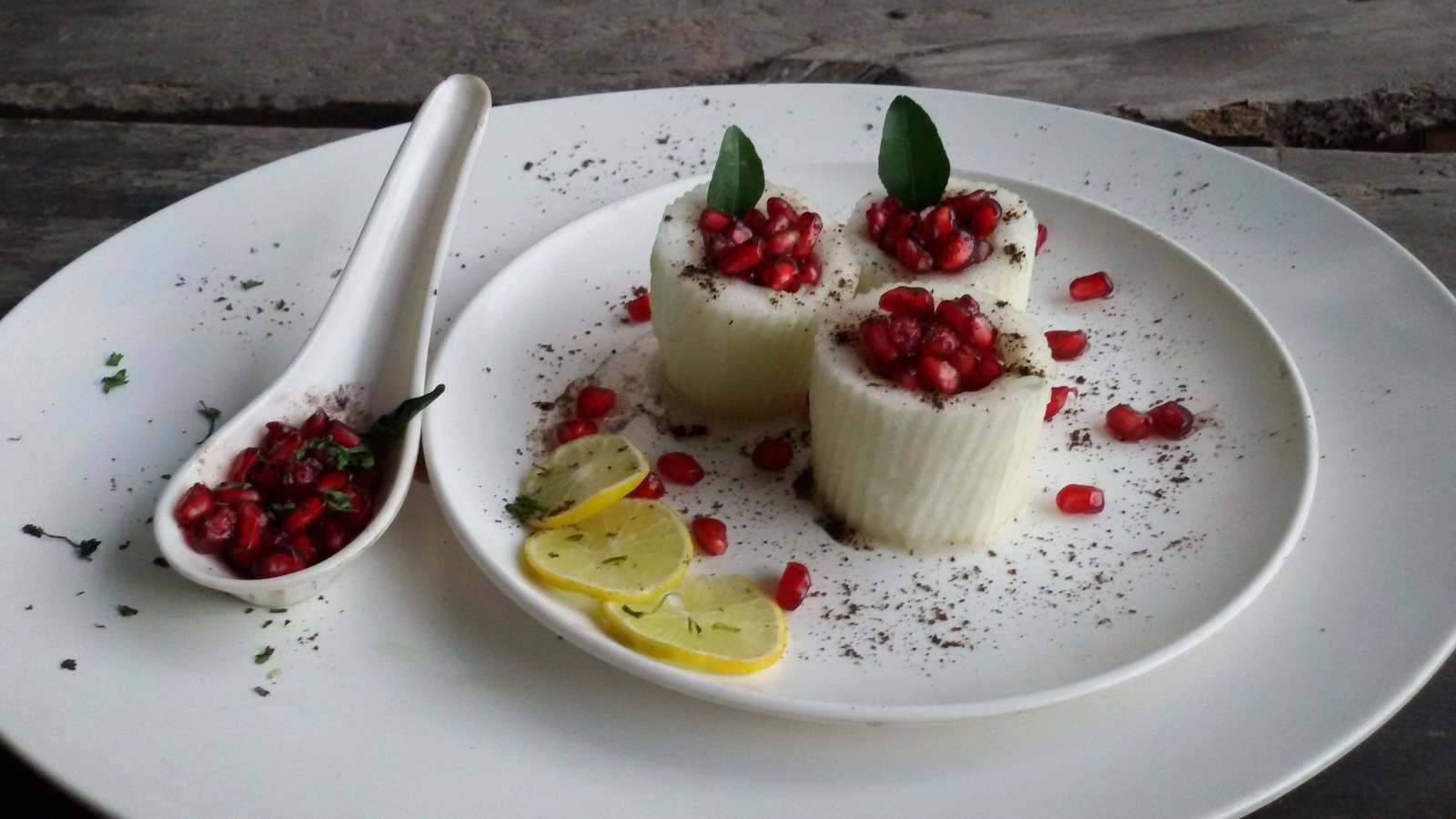 Kulia is a famous street food from Delhi, it has a tangy and fruity taste that will excite your taste buds. This Kulia Fruit Chaat is a great treat during summer and kids would enjoy their Kulia Fruit Chat as a snack. This Khulia Chat is made of cucumber base and stuffed with pomegranates that are tossed in spices, some cheese can be added on top to enhance the flavors of Khulia.. You can also make Khulia with tomato base or pineapple and have chickpea filling.
Serve Khulia Fruit Chat as an evening snack during hot summer days with Watermelon Carrot Radish Juice.
You may also like to try other summer recipes, try them at home and enjoy.
If add boiled chickpea to the filling inside. You can also add cheese to enhance the flavor.
The contest is in association with Preethi Kitchen Appliances.
Ingredients
1/2 cup

Fresh Pomegranate Fruit Kernels

1 teaspoon

Salt

1/2 teaspoon

Sugar

, powdered
1 teaspoon

Chaat Masala Powder

1

Lemon juice

1

Cucumber

3

Mint Leaves (Pudina)

, for garnish
How to make Kulia Fruit Chaat Recipe
To begin with the Kulia Fruit Chat Recipe, let's start by making the filling. In a mixing bowl take pomegranate kernels and add salt, boora, chaat masala and lemon juice.

Keep it aside for ten minutes so that the flavors mix with each other. If you dont have much time you can use them immediately also.

Meanwhile peel the cucumber and make side lines with a peeler on it.Divide it into 3 parts. If cucumber is large then divide into 4 parts.

Now scoop out each piece from center and keep the base.

Fill them with pomegranate kernels prepared.

Top a little more with lemon juice and masala that had settled at the bottom of pomegranate kernels bowl.

Garnish with mint leaves, sprinkle a pinch of chaat masala and boora on top.

Serve your Kulia as a snack on a hot summer evening with some Watermelon Carrot Radish Juice.