Mexican Chicken Burger Recipe With Sour Cream & Salsa
A fusion recipe, this Mexican Chicken Burger Recipe, is a lip smacking burger that can be served over the weekends for a hearty meal. Needless tot say that age is no bar to love burgers and it will be loved by both adults and children.

Archana's Kitchen
On

Saturday, 19 May 2018 11:00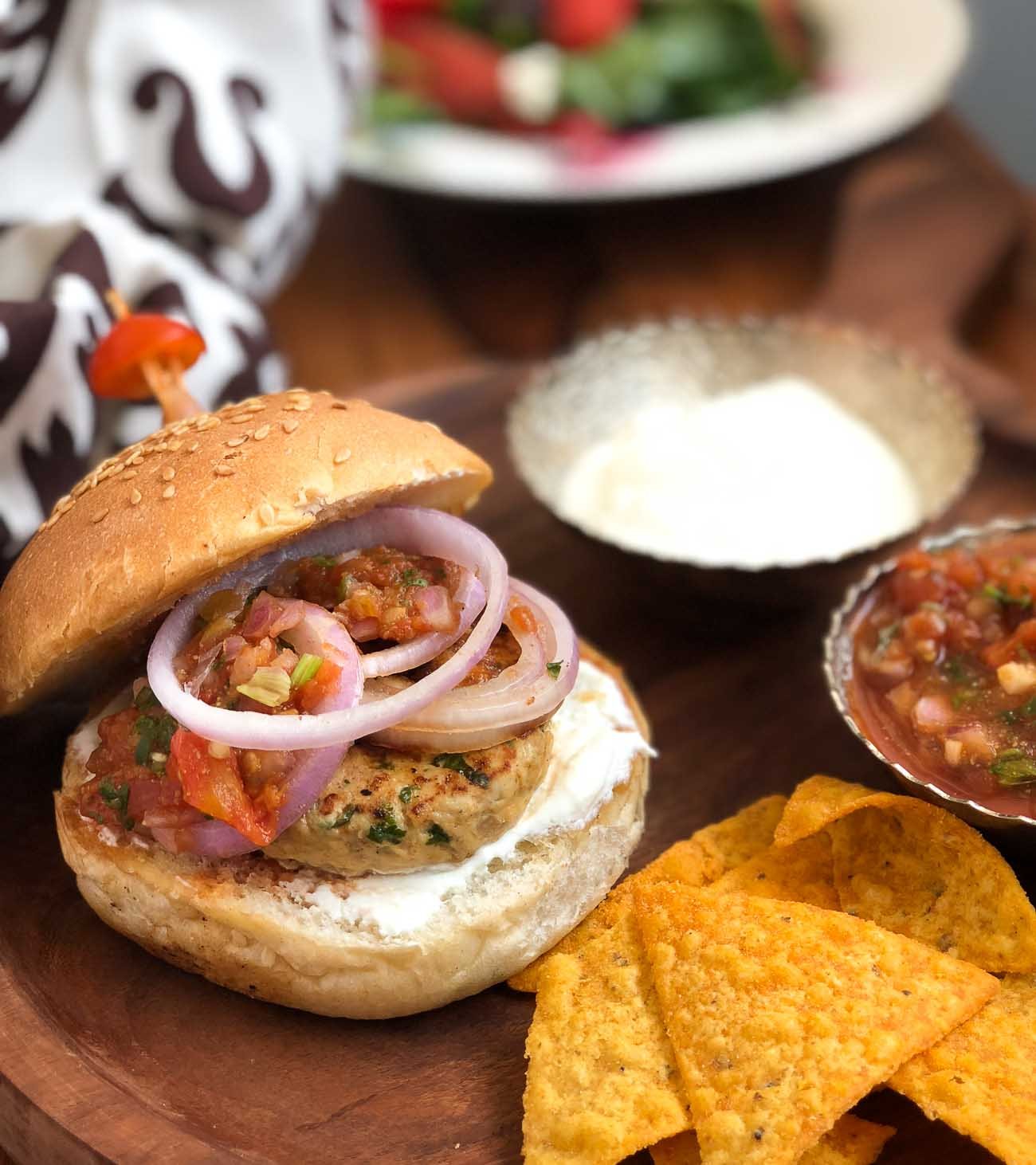 Ingredients
2

Burger buns

2 tablespoons

Butter

, to spread 
1

Onion

, cut into rings
4 tablespoons

Sour cream

4 tablespoons

Tomato Salsa

For the Mexican Chicken Patty 
1

Chicken breasts

, minced 
3 cloves

Garlic

, finely chopped 
1

Onion

, finely chopped 
1/3 cup

Cheese

, grated 
1/4 cup

Coriander (Dhania) Leaves

, finely chopped 
2 tablespoons

Pickled Jalapenos

, finely chopped 

Salt

, to taste 
2 tablespoons

Tomato Salsa

1 teaspoon

Cumin powder (Jeera)

Salt

, to taste 
1

Whole Egg

1/2 teaspoon

Black pepper powder
How to make Mexican Chicken Burger Recipe With Sour Cream & Salsa
To begin making the Mexican Chicken Burger Recipe With Sour Cream & Salsa we will first make the Mexican Chicken Patty.

Keep the Salsa and Sour Cream Ready by follow the recipes below.

*For the Mexican Chicken Patty

Wash and clean the chicken breast thoroughly, and mince it.

In a mixing bowl, combine the minced chicken along with garlic, onion, cheese, coriander leaves, pickled jalapeños, tomato salsa, cumin powder, salt, pepper powder and an egg. Mix well.

Heat a griddle on medium-low flame, once hot, spray some oil, make medium sized balls of the chicken burger patty mixture, press between your palms to shape it like a patty and place it on this heated griddle.

Cook the burger patty on both sides, for 3-4 minutes until the Mexican Chicken Patty is well cooked from the inside and crusty on the outside.

Remove the burger patty from the griddle and place it on a plate.

*To assemble the burger

Slice the burger bun horizontally, to make two halves. Apply some butter and place on a heated griddle to light toast it.

Once the burger bun has a light golden brown, take it off the flame, and place the burger bun on a working board.

On the bottom half of the burger bun, add a dollop of sour cream, place the cooked Mexican chicken patty, and place some sliced onions rings on top with some tomato salsa and close it with the other half of the bun.

Secure the Mexican Chicken Burger with a toothpick and serve hot immediately.

Serve Mexican Chicken Burger Recipe as a complete weekend meal along with Homemade Nachos Recipe, Napa Cabbage Coleslaw with Greek Yogurt Recipe, Cinnamon Spiced Orange Iced Tea Recipe and finish the meal with a delectable dessert of Rich Decadent Chocolate Souffle Recipe.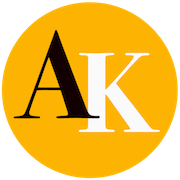 Hi there! This is our chance to talk to you. First, we love creating recipes keeping you in mind. At Archana's Kitchen we try to keep recipes simple, smart and seasonal without additives and preservatives. We hope you enjoy cooking recipes from our website where the sole effort is to make cooking simple for you. When you try out one of our recipes, we are longing to hear back from you. Do take your time to come back and share your comments, as your feedback means a lot to us.