Mixed Millet And Lentils Adai Recipe
Mixed Millet And Lentils Adai is a perfect South Indian breakfast to serve along with some coconut chutney and filter coffee.

Jyothi Rajesh
On

Wednesday, 02 March 2016 00:14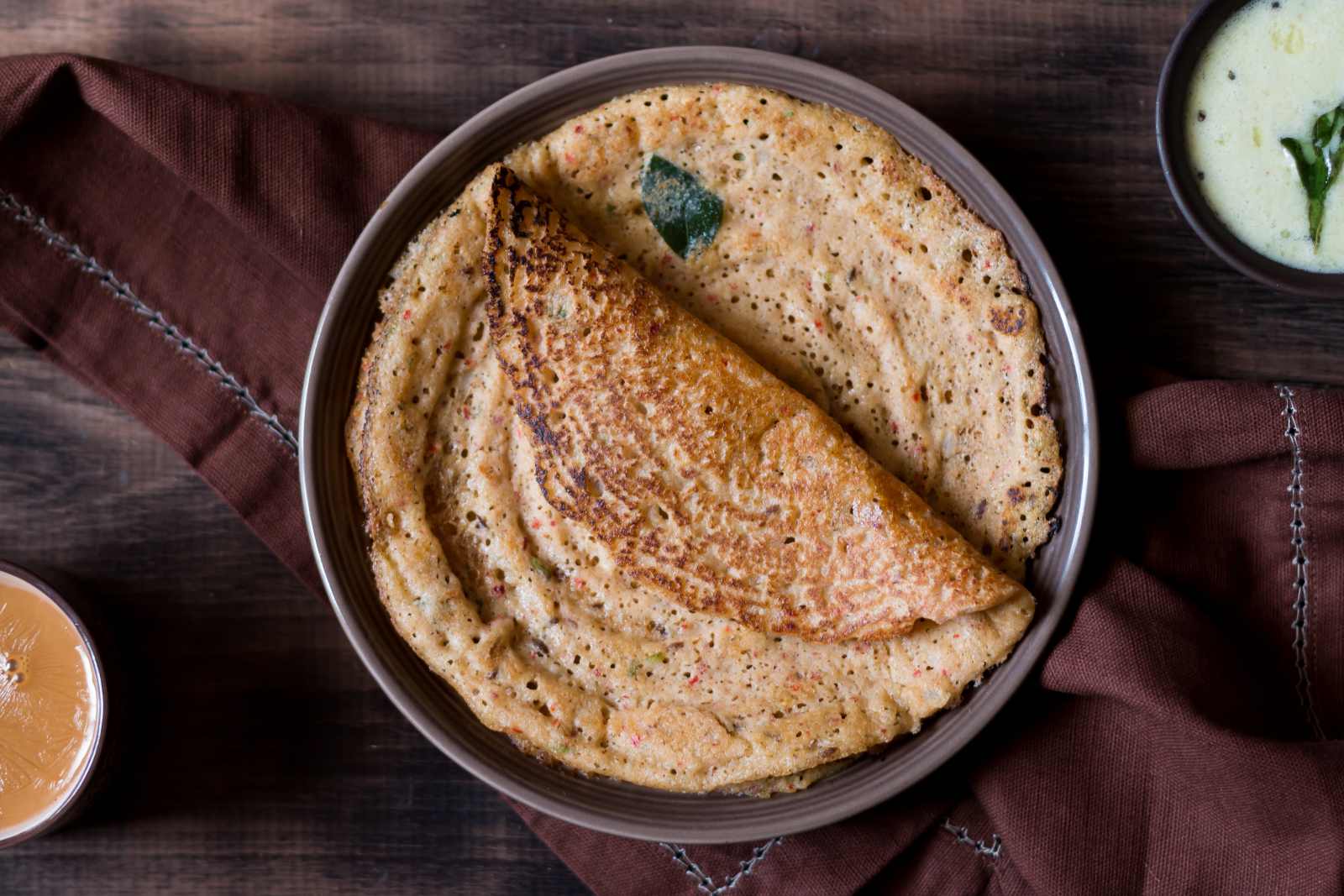 When breakfast is the important meal of the day, then it should be healthy and filling. Having a nutrients and protein rich breakfast makes a delicious way to jump-start your metabolism. The ancient millet are forgotten and neglected for decades are coming back into many people's lives as people are realising the health benefits of these ancient grains. Millet have very high nutritional value, unsaturated fats, protein, minerals, fiber. Adding a mix of different types of millet and lentils into your breakfast through this Mixed Millet and Lentils Adai would mean, you are having the most nutritional and healthy breakfast. And the added bonus, this recipe needs very little time to prepare as the batter does not need any fermentation. Soak the millet and lentils over night, grind them in the morning and make adai immediately. It's that simple!
Serve Mixed Millet And Lentils Adai with South Indian Coconut Chutney or Tomato Onion Chutney and some fruits for your breakfast.
If you like this recipe, you can also try Ragi Drumstick Leaves Adai, Murungai Keerai Drum Stick Leaves Adai and Thavala Adai.
Course:
South Indian Breakfast
Diet:
High Protein Vegetarian
Ingredients
1/2 cup

Kodo millet

1/2 cup

Bajra Flour ( Pearl Millet)

1/2 cup

Jowar Seeds

2 tablespoons

Seeraga (Jeeraga) Samba rice

1/2 cup

Yellow Moong Dal (Split)

1/2 cup

Green Moong Dal (Whole)

1/2 cup

Chana dal (Bengal Gram Dal)

1/2 cup

White Urad Dal (Whole)

1/4 cup

Arhar dal (Split Toor Dal)

1/4 cup

Masoor Dal (Whole)

1

Onion

6-8

Dry red chillies

1 teaspoon

Asafoetida (hing)

2 sprig

Curry leaves

2 teaspoon

Cumin seeds (Jeera)

Salt

, to taste

Water

, as required
1 teaspoon

Cooking oil

, + extra oil for cooking adai
4 tablespoon

Coriander (Dhania) Leaves

, chopped
How to make Mixed Millet And Lentils Adai Recipe
To begin with Mixed Millet And Lentils Adai, add all the millets into a bowl. Wash them and soak in enough water for minimum 4 hours. You can soak overnight too.

Grind the soaked millets and lentils along with dried red chillies and asafoetida, adding a little water at a time in a grinder. The consistency of the batter has to be slightly thick and not too watery.

Heat 1 teaspoon oil in a pan. Saute finely chopped onions, cumin seeds and chopped curry leaves until onions turn soft.

Add the sauted onions-cumin-curry leaves to the batter. Add finely chopped coriander leaves and salt. Mix everything well.

At this stage, you can add few tablespoons of small coconut pieces(or grated coconut) to the batter as well and your adai batter is ready.

Place tawa on medium flame and pour a ladle full of batter on hot tawa and spread it like dosa, you can make thick adai or spread it thin. Cook on one side with oil dribbled on top and sides.

Turn adai on the other side and cook for 10 seconds. Remove adai from tawa, repeat the same procedure for remaining batter.

Serve Mixed Millet And Lentils Adai with South Indian Coconut Chutney or Tomato Onion Chutney and some fruits for your breakfast.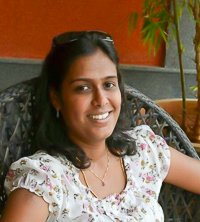 Jyothi Rajesh is an engineer by profession. Food and any thing related to food is her passion. She loves to cook, style and photograph food. She spends half of my week teaching Robotics to children and the rest of my week she get lost in cooking and photography. She cook for two reasons. First, cooking is, in all honesty, a way to show that she cares about people. It gives her great pleasure to make something that someone enjoys! Second, "I love the quest … the quest for great ingredient combinations, for unexpected flavors, for those "wow" recipes."