No Bake Oreo Chocolate Tart Recipe
This no bake tart is perfect for your weekend dessert and we are sure your family will love it.
Garima Gautam
On

Tuesday, 26 December 2017 09:00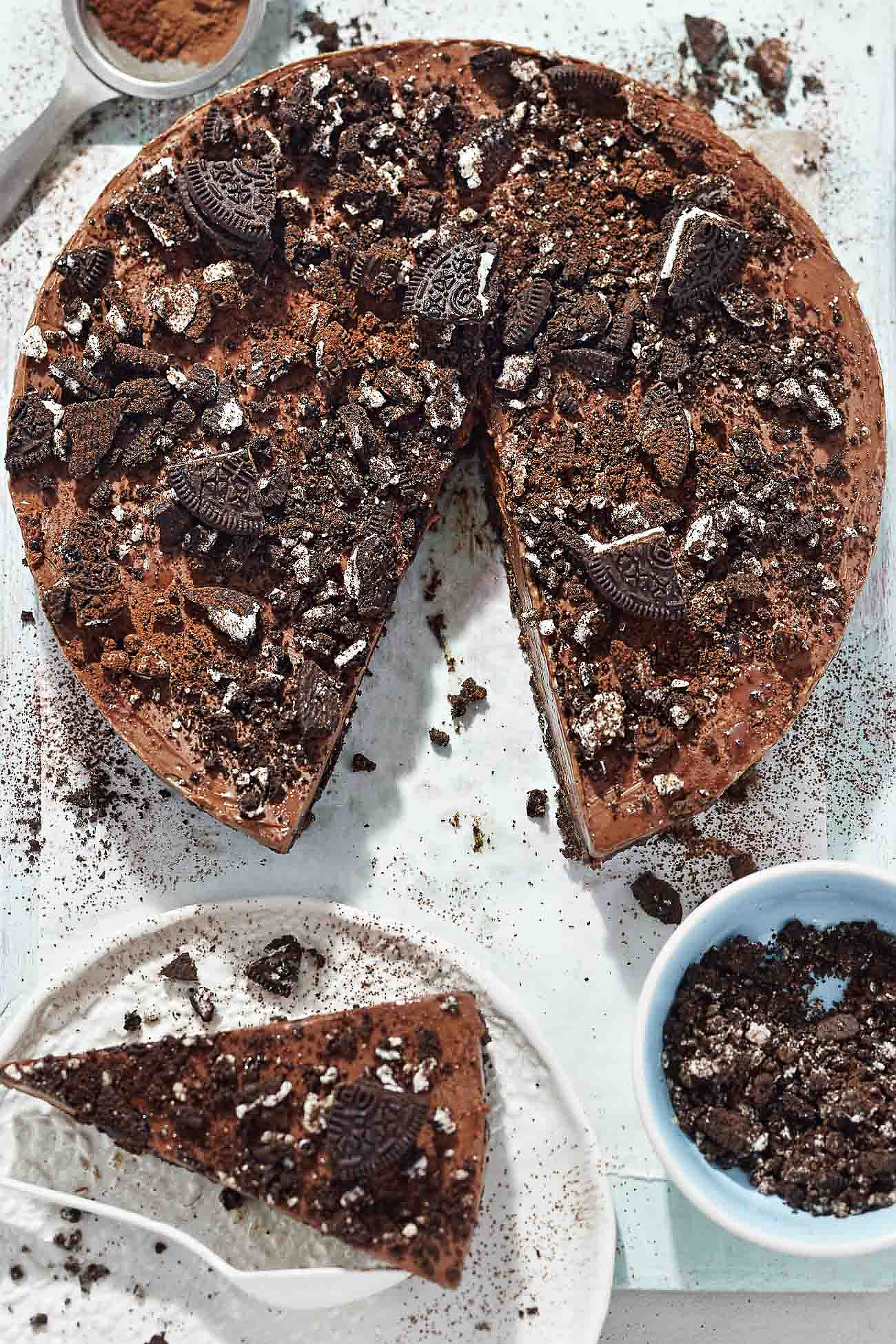 This no-bake oreo tart is a huge hit amongst kids & adults equally. This a no-bake tart so you can easily prepare it before hand if in case you are having guests coming over. You can easily store in the fridge for 2 to 3 days and enjoy it after dinner. We have used cherries as the topping but you can use any other topping of your choice like strawberry or banana. We have also used chopped nuts and loved it to the core as it gave a kind of crunchy lift to the pie. But if in case you are not a fan of nuts, you can use choco chips.
Serve No Bake Oreo Tart during your weekend after your satisfying dinner of Pav Bhaji and Chole Aloo Tikki Chaat.
If you like this recipe, you can also try other Tart recipes such as
Ingredients
32

Oreo biscuits

1/2 cup

Butter

, melted
400 grams

Dark chocolate

, chopped
200 ML

Heavy whipping cream

1/4 cup

Fresh Cherries

, or fresh strawberries

Oreo biscuits

, for decorating

Mixed nuts

, chopped (almonds, cashew nuts) or choco chips
How to make No Bake Oreo Chocolate Tart Recipe
To begin making the No Bake Oreo Tart recipe, add oreo cookies into a food processor, until the texture of the cookie are in the form of crumbs. Transfer the crumbled cookies into a bowl and add in the melter butter and mix well until the crumbs are evenly moistened.

In a tart pan, add the cookie mixture and press with the back of the spoon and your fingers where necessary, to form the crust for the tart.

Freeze until you prepare the filling, just for few minutes.

Place a small saucepan over low-medium flame, add the cream and let the cream come to a little boil.

Remove the saucepan from heat and add the chopped chocolate into the warm cream. Stir until the chocolate dissolves into the cream and forms a smooth mixture.

Pour chocolate and cream filling over cookie crust, and top with cherries or fresh strawberries.

Refrigerate for at least 3 to 4 hours or overnight before serving. Sprinkle the cherries and oreo cookies on the top and serve.

Serve No Bake Oreo Tart during your weekend after your satisfying dinner of Pav Bhaji and Chole Aloo Tikki Chaat.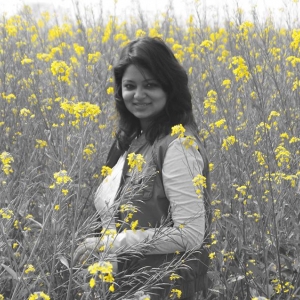 I am from northern India and currently living in New Delhi India.I came to Delhi in 2007 and started living alone since 2009.That was year which embarked my cooking journey.Tired of eating out, I started my food experiments.. some of which were a hit and some were an utter disaster. I feel food brings friends and family together..brings back memories .. it is love made visible..