Nutty Oats and Berry Truffle Recipe

Vanita Vasudevan
On

Wednesday, 17 June 2015 11:00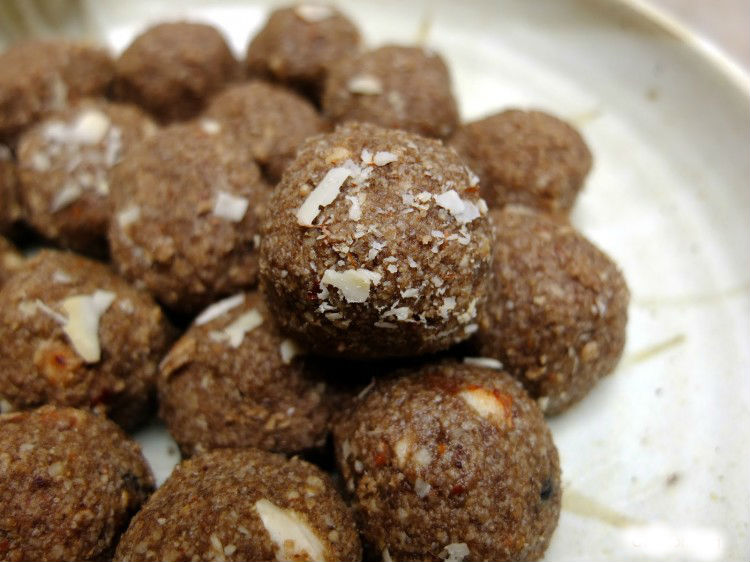 The Nutty Oats and Berry Truffle Recipe is one of those perfect wholesome snacks that you would to snack on to satisfy that sweet tooth. Who says truffles have to be loaded with calories? This delicious truffle combines the goodness of oats, dried berries and nuts.
The Nutty Oats and Berry Truffle makes a great evening snack or a snack box treat or even an low calorie dessert.
If you like this recipe, you can also try other Energy Bars such as
Ingredients
1 cup

Instant Oats (Oatmeal)

, instant one
1 cup

Brown Sugar (Demerara Sugar)

2 tablespoon

Blueberries

, dry
12

Badam (Almond)

, roasted and chopped
1/4 cup

Ghee

, or butter
1 teaspoon

All spice powder
How to make Nutty Oats and Berry Truffle Recipe
To prepare the Nutty Oats and Berry Truffle Recipe, in a food processor transfer oats and sugar and bringing to a fine crumb. Set aside.

Transfer this mixture into a large bowl and add the all-spice powder, blueberries, almonds and mix well. Stir in the ghee or butter and combine well.

You will now need to work quickly and shape them into round bite size balls. The mixture will begin to sort of harden, so quickly shape them into small round balls.

Roll the oat bites onto slivered almonds and the Nutty Oats and Berry Truffle are now ready to snack on or packed into the snack box for kids.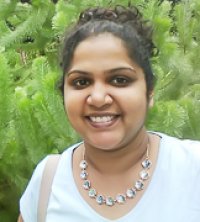 "I must have been born with a ladle in my hand because when I'm free I love to cook". Vanita has a full time job, that is not related to food, and the only time she gets to cook is during weekends. She loved to experiment with various cuisines and very very comfortable when it comes to various cuisines of the world. And with a family who loves to eat what she cooks, the passion for cooking becomes more enriching and meaningful. She is also extremely passionate about baking and likes to keep it traditional and simple. What more - Pots, Pans and Fresh Ingredients are her babies.