Okra Idli Recipe (Ladyfinger Idli)
An innovative version prepared using tender okras

Karthika Gopalakrishnan
On

Thursday, 15 September 2016 00:07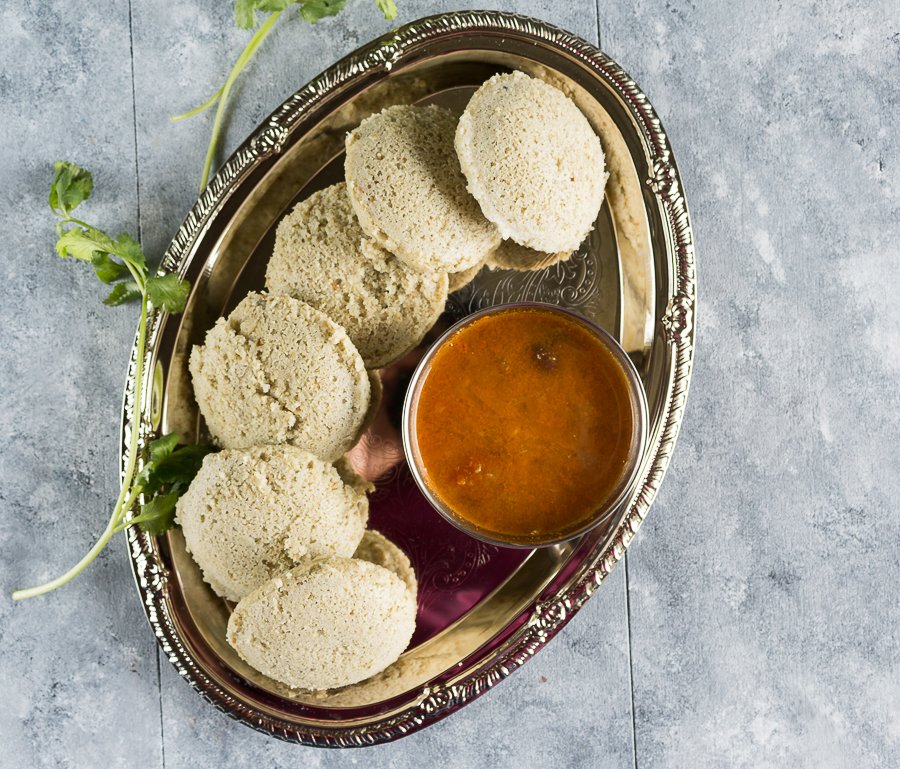 I couldn't imagine as if anyone hates Idli and especially if you are South Indian, by default, you breakfast option will be Idlis. There are varieties of idli like mini idli, sambar idli, vegetable idli, Rava idli etc. Idli is a comforting food suitable for people of all ages. Idli with sambar is not just the gastronomical delight but it is the most nutritious and healthiest breakfast. Such a healthy breakfast meal followed by a filter Coffee is a true bliss. How about providing an innovative twist to Idli? Okra Idli is such an innovative version prepared using tender okras.
Okras are known as diabetic super food because of their soluble fibre. It keeps your tummy full for a long time and helps to reduce cholesterol. Enjoy healthy version of idli for your breakfast over a cup of coffee.
Serve Okra Idli along with Mixed Vegetable Sambar and South Indian Coconut Chutney for your healthy and delicious breakfast.
If you like this recipe, you can also try other Idli recipes such as:
Course:
South Indian Breakfast
Ingredients
3 cups

Idli Rice

1 cup

White Urad Dal (Whole)

1 tablespoon

Methi Seeds (Fenugreek Seeds)

15 to 16

Bhindi (Lady Finger/Okra)

4

Green Chillies

1 tablespoon

Cumin seeds (Jeera)

Salt

, as required

Oil

, to grease the moulds
How to make Okra Idli Recipe (Ladyfinger Idli)
To begin making the Okra Idli recipe, wash idli rice and urad dal thoroughly with water.

Soak rice and urad dal in water for about 4 to 5 hours. Soak fenugreek seeds in hot water for about an hour.

After the soaking time, grind idli rice and fenugreek seeds together without adding water in a mixer grinder.

Grind urad dhal separately into a fine paste without adding water.

Combine rice and dal together. Set aside.

Clean okras and cut them into medium sized pieces. In a mixer, add chopped okras, cumin seeds, and green chilies. Grind them into a fine paste. Add water if required. Ensure that the batter should not have any pieces of okra.

Combine okra paste and idli batter together and mix them well

Ensure they should be blended well together.

Add salt and leave the batter to ferment for about 8 hours or overnight. If you are living in cold place, place the batter in oven for fermentation.

One could see that the batter has doubled in quantity and raised up after fermentation.

In the idli steamer, add water and bring it to boil over medium heat.

Meanwhile, grease the idli moulds with oil/ghee. Mix the batter well and pour the batter into the idli moulds.

Place the idli plates inside the pot and cook with lid covered for about 10 minutes or until a toothpick inserted in the centre of the idli comes out clean.

Allow the idlis to cool down for a while and then, scrape them out using a spoon from the moulds.

Serve Okra Idli along with Mixed Vegetable Sambar and South Indian Coconut Chutney for your healthy and delicious breakfast.